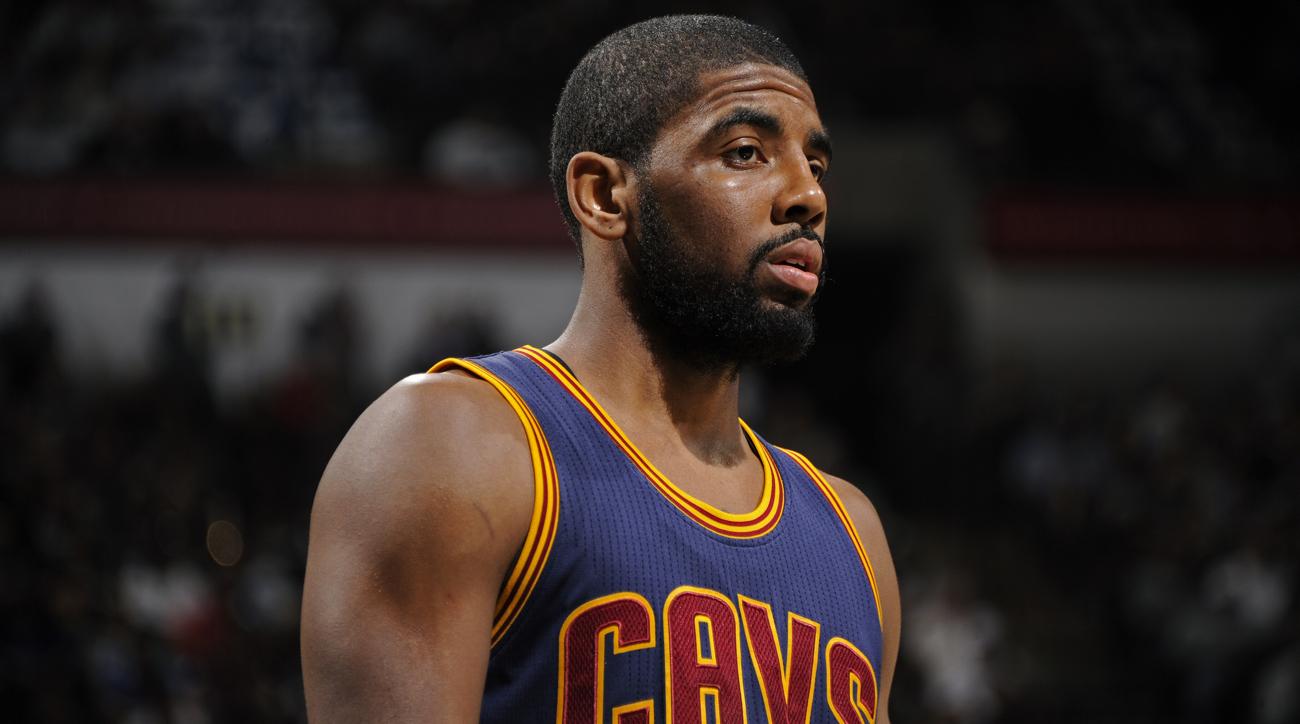 The Kyrie Irving/Cavs saga continues with daily stories coming out now about friction between he and LeBron James, and even a story last night about how James would *ahem* 'deal' with Kyrie if the two happened to run into each other while walking their dogs.
The latest story today comes via a podcast on ESPN – the The Lowe Post podcast hosted by Zach Lowe, and on this particular show Brian Windhorst was his guest.
In chatting about the ongoing situation, Windy stated that it wasn't that long ago this summer that the Pacers straight up offered Paul George, who the Cavs had been in talks to acquire, for the services of Irving.
"I know that around the draft and in the Paul George talks, the Cavs were not willing to make Kyrie Irving available for Paul George," Windhorst stated.
To which Lowe replied – "We can say on this podcast: The Pacers offered Paul George for Kyrie Irving. That's a thing that happened, according to people that we've talked to."
Ugh.
Now knowing the situation that has ensued since that time, if the Cavs would have known that Irving would have turned his back on the organization and wanted a trade, the team could have made the deal and gotten the guy they wanted all along in George.
Now it seems silly to have thought that the Cavs would have made the deal at the time, more so with George on an expiring deal and Irving with two years left, but it's more salt in the wound that the Cavs could have avoided this mess if they would have known Irving's intentions when the summer began.