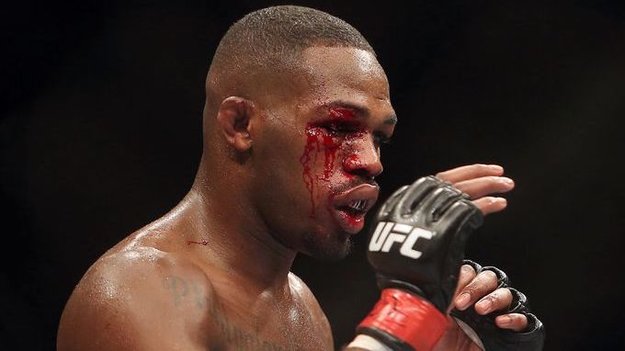 The opinions of this article reflect those of Vince McKee and not the entire staff of NEOSI.
Jon Bones Jones is the greatest fighter in MMA history, he is also the biggest disappointment in MMA History.  He cannot be trusted to ever again be allowed in a MMA cage, no matter the temptation of money for all involved.
By now, you already know, as reported earlier by NEOSI's own Eli Mooneyham, the UFC has begun the process of stripping Jones of his UFC Light Heavyweight Championship due to yet another rumored failed drug test.  Early reports are indicating performance enhancers once again are the cause of the failed sample.
Jones returned from a one-year ban, to win the UFC Light Heavyweight title at UFC 214 over arch rival Daniel Cormier via crushing 3rd round knockout.  The fight was scheduled again and was expected to headline UFC 200 in July of 2016.
However, Jones was pulled out of the fight by USADA due to a potential Anti-Doping Policy violation stemming from an out-of-competition sample collection on June 16. Jones' "B" sample also came positive for the same substances and Jones was suspended for one year, retroactively to July 6, 2016.
The rematch finally happened late last month.  After the 214 win over Cormier, he then promptly called out Brock Lesnar in what appeared to be the biggest dream match in MMA history, that all ends now!
All of this leaves the UFC Light Heavyweight Division in a mess, the world of MMA in disbelief, and Jon Bones Jones becomes a dangerous man outside of the cage instead of in it.
He is a cheater and doesn't deserve to ever again fight as a professional.  On top of that, hit him where it really hurt, strip him of his purse for UFC 214. Bottom line, enough is enough with this guy and the fans, his teammates and opponents deserve better.
Dana White had this coming, he continually craps all over his fighters, and look what happened.  He is so quick to bash fighters like Amanda Nunes who pulled out of a fight due to illness.  Or Welterweight Champion Tyrone Woodley for having a "boring" fight.
White doesn't appreciate what he has at times, and it came back to bite him.  Jones needs to be outlawed from the sport and never be allowed to fight again.  Vince McMahon and the WWE will now bring him in for some "Super Fight" with Brock Lesnar, which will hold some interest.  But not nearly the buck White and the UFC would have pulled in if that tussle happened for real in the cage.
As my buddy Mike Goldberg is fond of saying, when it comes to Jon Jones, IT'S ALL OVER!!!!
The three biggest reasons to anyone who will argue why he shouldn't be banned are simple.
1- He has been busted fighting on Cocaine
2- He has been busted fighting on Steroids
3 – How many fights did this guy cheat to win that he never go caught cheating?  We'd be naïve to think he has only done this twice?  He has gotten caught twice cheating, doesn't mean anything else but that.
Both substances can get himself and an opponent seriously hurt or even killed.  Those are two substance you do not want in your body ever, let alone in hand to hand MMA combat.  Call me harsh, but it's a matter of safety and common sense at this point!
If you know the story behind Jon Bones Jones then we don't have to tell you that he is not only the greatest MMA fighter of all time, but one of the best fighters pound for pound in combat sports history.  I'm considering all forms of MMA and Boxing when I say that.
No one can deny he is the greatest pound for pound fighter in the history of MMA, the problem being that he cannot beat himself and stay out of trouble.
The number's don't lie as he has beaten almost every top name the Light Heavyweight Division has ever offered with EASE!  The list includes Daniel Cormier, Ryan Bader, Shogun Rua, Rampage Jackson, Lyoto Machida, Rashad Evans, Chael Sonnen, Alexander Gustafsson and Glover Teixeria to name a few.
Despite his dominance, the fact that only Gustafsson has been close to even challenging him, he cannot seem to stay out trouble.  Between getting busted for DWI, A Hit and Run, Cocaine, and Doping to name a few of his latest issues, Jones has been his own worst enemy and toughest opponent.

NEO Sports Insiders Newsletter
Sign up to receive our NEOSI newsletter, and keep up to date with all the latest Cleveland sports news.