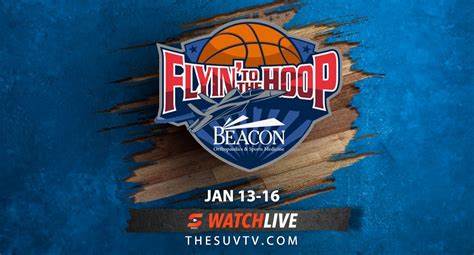 The Flyin' To The Hoop (FTTH) tournament is in its last day, but boy did Ohio high schools show up Sunday with a perfect 3-0 record. Three national powerhouses fell to Centerville (Dayton), St Vincent/St Mary (Akron), and St. Ignatius (Cleveland) as the Ohio schools turned in huge performances yesterday.
Today is the last day for the action. Here is the schedule:
11:30 am Richmond Heights battles Fairfield
1:15  pm Lima Senior takes on the Panthers from Springboro
3:00  pm Cathedral (IN) and Pickerington will be epic with state champs from last year
4:45  pm La Lumiere (IN) tackles Huntington Prep (WV)
6:30  pm Host Kettering Fairmont will take on their longtime foes, Lakota West (OH)
Sunday Perfection – Ohio 3-0!
Yesterday was a mammoth day in Kettering as six Ohio high schools staged games against each other.
Oakwood (DAY) defeated Preble Shawnee (DAY)

Taft (CIN) crushed Lyndhurst Brush

Garfield Heights defeated a gutsy Wayne (DAY) Warrior program.
But the spotlight was on the three games to end the day. Ohio versus the Nation, with the good guys going undefeated on Sunday!
Akron St Vincent/St Mary defeats The Skills Factory (GA), 63-56 
✈️2023 Beacon Orthopaedics @FlyinToTheHoop

🏀St. Vincent-St. Mary's vs. @TSFPrepHS
📆Sun., Jan. 15
⏰4:45pm ET
📍Trent Arena
🎟️https://t.co/4h2c5aWPA9
📺https://t.co/aK8il4DPMP@STVMAthletics @TheSkillFactory @stvmirish @CoachDruJoyce @TreyScotti @beaconjournal @kaden580 pic.twitter.com/nIRnO2KcK5

— SUVtv (@SUVtv) January 13, 2023
Lance "LA" Hayes dropped 32 in a winning effort over the team from Atlanta, Georgia, currently ranked #3 in the Peach State. The game was a close affair but turning up the defensive pressure helped SVSM to overcome a four point deficit at the half.
@LAHayes12 keeping @STVMAthletics close down 29-26 hes got 17 so far #FTTH2023 pic.twitter.com/daZua7yX8A

— FlyinToTheHoop (@FlyinToTheHoop) January 15, 2023
Some amazing pictures from Impact Sports Media! Follow them at @ImpactSportsUS.
Beacon Orthopaedics Flyin' to the Hoop Invitational 2023
The Sklii Factory vs St Vincent – St Mary's
Link in bio for full photo collections#slamdunk#ftth2023 #flyintothehoop2023 #FTTH #flyintothehoop #hsbasketball #highschoolbasketball #nationallyranked #sportsphotographer pic.twitter.com/GiVos76jVY

— Impact Sports Media (@ImpactSportsUS) January 15, 2023
St. Ignatius wins a battle with Huntington Prep (WV), 83-67
Lights. Camera. close Action shots from @ImpactSportsUS #FTTH2023 @HuntingtonPrep #StIgnatius pic.twitter.com/kd8MeEFgfz

— FlyinToTheHoop (@FlyinToTheHoop) January 16, 2023
The Wildcats started the year with a big win over Akron SVSM (Coach Joyce (son) beat Coach Joyce (dad). Then, a loss to rival St Eds by 22 must have had them thinking, "What is going on?" So which team would Coach Joyce find on the floor yesterday in Kettering? The one that started the year ranked #1 by Cleveland.com!
The game was a close one until the fourth. Ignatius had a seven point lead heading into the last quarter. But a 27-18 final frame slammed the door on the West Virginia club. 
13 young men from the Ohio City school saw action in this game, as the Wildcats poured in 2 point bucket after bucket. The 'Cats were nearly 60% from the field for the game and only 5 of 15 from behind the triple stripe. The bench proved big as they outscored Huntington's bench 22-11.
Four Ignatius players were in double figures led by Carter Jackson and Ace Buckner with 16 apiece.
Buckner for a bucket.
Flyin' to the Hoop Live Blog

Ace Buckner continues big junior season in big upset win

READ | https://t.co/0KymzfOwvL pic.twitter.com/JI4E4fY4XP

— Jamie Shaw (@JamieShaw5) January 16, 2023
Here's a Carter slam!
Carter Jackson with the finish #StIgnatius #FTTH2023 pic.twitter.com/AQ7DQLmYtN

— FlyinToTheHoop (@FlyinToTheHoop) January 16, 2023
SoCal Academy loses again to Centerville, 48-40
Elks grind out a BIG @flyin_to_the_hoop W📈‼️

Thankful for @itao_group & @cfabeavercreek for sponsoring today's post!#AdidasBasketball | #ChopWood pic.twitter.com/gD3fHxONVh

— Centerville Boys Basketball (@ElksBasketball) January 16, 2023
The SC/CENT game was a rematch from last year's 62-52 Centerville win at the FTTH. And yesterday's game was eerily similar in that Centerville used a 21-9 fourth quarter to grab the lead and the win. Gabe Cupps, last year's Mr Ohio and Indiana University-bound senior, needed help. And he found that partner in Chaminade Julienne transfer, Jonathan Powell.
Powell finished with 22 points, most coming in the second half. The Elks were down at half, 27-19. But they held SoCal and their 6'8" and 7'0' front line to just four third quarter points. But they still trailed heading in the fourth. Then Powell found his stroke and took over the game!
Powell hit three big treys in the fourth and turned a deficit into a five point lead thanks to the 15-2 run!
Good luck to all the athletes, coaches, fans and officials!
Tickets for the events can be purchased here.

NEO Sports Insiders Newsletter
Sign up to receive our NEOSI newsletter, and keep up to date with all the latest Cleveland sports news.