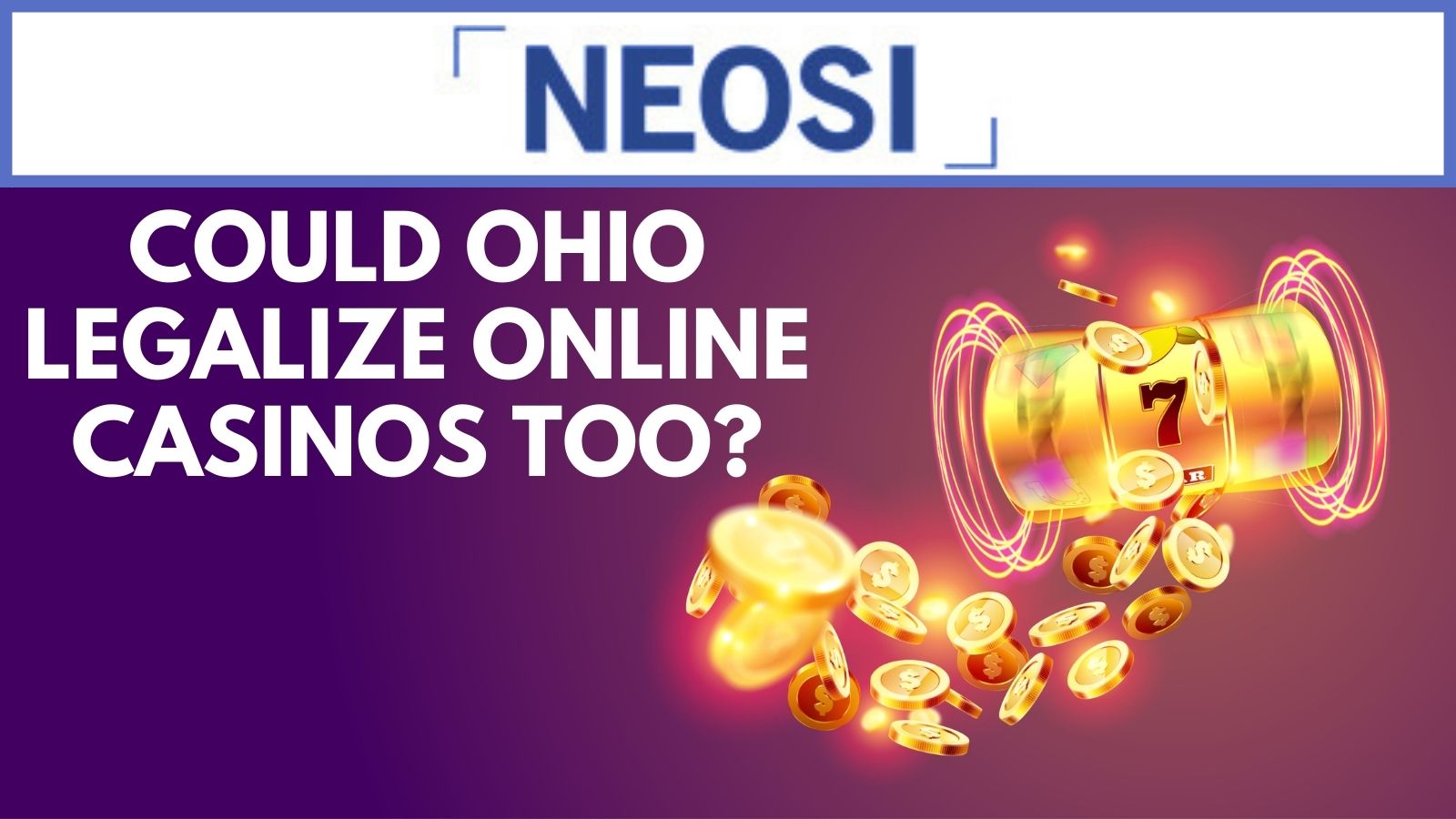 Bettors in Ohio have more and more reasons to get excited.
Sports betting is slated to launch in the state by 2023, and that may not be the only gambling opportunity to come around. There's always the possibility of Ohio legalizing online casinos, the same as has been seen elsewhere, such as with New York online casinos.
It would bring yet another avenue for gaming in the Buckeye State. So with the state's betting scene on the rise, could Ohio legalize online casinos too?
Michigan, New York could be examples
There's certainly a possibility that Ohio could make online casinos a reality. It wouldn't be the first state to do so, and just like with sports betting, a domino effect can occur in states legalizing and launching gambling opportunities.
If Ohio needs any inspiration for legalizing online casinos, it can always take a look at its neighbor, Michigan.
Michigan launched both online gaming and sports betting at the same time, and Ohio's path could end up being similar. Ohioans would hope their success would mirror what Michigan has seen, too.
Online gambling is hitting its stride in Michigan. The state totaled $162.15 million in internet gaming and sports betting in March, The Detroit News reported, citing it as an increase of 11.6% over February's results. Gross receipts for internet gaming were a state record of $131.67 million, according to the newspaper.
Michigan's i-Gaming scene is one of the country's top such markets, bringing in more and more revenue. And it's not the only state to turn its attention there.
New York is considering legalizing online casinos. Sen. Joseph Addabbo introduced a bill in February that would do just that, and he wrote in a memo of the state's massive sports betting success, tying it to the potential for online casino gaming.
"New York quickly became the leading mobile sports betting market in the nation, generating nearly $70 million in tax revenue in a single month," Addabbo wrote, according to The Center Square. "Similarly, if authorized, New York would quickly become the national leader in online casino gaming, generating hundreds of millions of dollars in tax revenue annually for the state as it continues to recover from the economic downturn caused by the COVID-19 pandemic."
Seeing fellow states like New York debate online casino legislation could force Ohio's hand to do the same thing. If that avenue did become a reality, it would supplement the state's gaming market. It's not hard to imagine Ohio wanting to follow in the footsteps of New York, too, as it would love to even get close to the Empire State's enormous success in betting, whether or not it involves sports.
Online casinos would become just another part of a blossoming Ohio betting scene. The state even launched e-Bingo on April 1, only adding to the opportunities.
"What we're really doing here is modernizing existing bingo and doing it in a way that's transparent," Daniel Fausey, who heads the charitable law section at the Ohio Attorney General's Office, told WCPO Cincinnati. "They're required to give us real-time access to their records and their finances. We'll be able to make sure the money is going where it's supposed to go … and be safe for the users."
Ohio sports betting to launch by 2023
Gov. Mike DeWine signed Ohio sports betting into law late last year, so it's now just a waiting game in the Buckeye State. Ohio officials are working under a deadline of Jan. 1, 2023, to launch the industry, so prospective in-state bettors are gearing up for the big day.
Unfortunately, it's not clear exactly when this year that day will be, as regulators are in the process of setting everything up. There are plenty of steps that need to be taken, including the distribution of licenses, before sports betting, and all of the bonuses and opportunities along with it can go live in the state.
There is traction for sports gambling to launch in Ohio by the start of the upcoming football season, though, and there's plenty of hope for that, as the sport is a massive draw for bettors and could greatly increase potential revenue. Bettors should be able to wager on both professional and college sports, including college football, which not all states that have legalized betting allow, creating even more excitement.
Sports fans and organizations are getting ready for sports betting to launch in Ohio. The Cleveland Browns even recently announced a partnership with Bally's Interactive to make the company the team's official sports betting partner.
"As we continue to work closely with sports betting regulators in our state to ensure a responsible and timely launch, we are excited and confident that our partnership with Bally's will ultimately offer industry-leading benefits to fans throughout Cleveland and Ohio," Haslam Sports Group Executive Vice President and Chief Operating Officer Dave Jenkins said in a release.
With sports betting launching by 2023 and the possibility of Ohio legalizing online casinos, residents looking to place wagers should be in for a treat in the near future.

NEO Sports Insiders Newsletter
Sign up to receive our NEOSI newsletter, and keep up to date with all the latest Cleveland sports news.