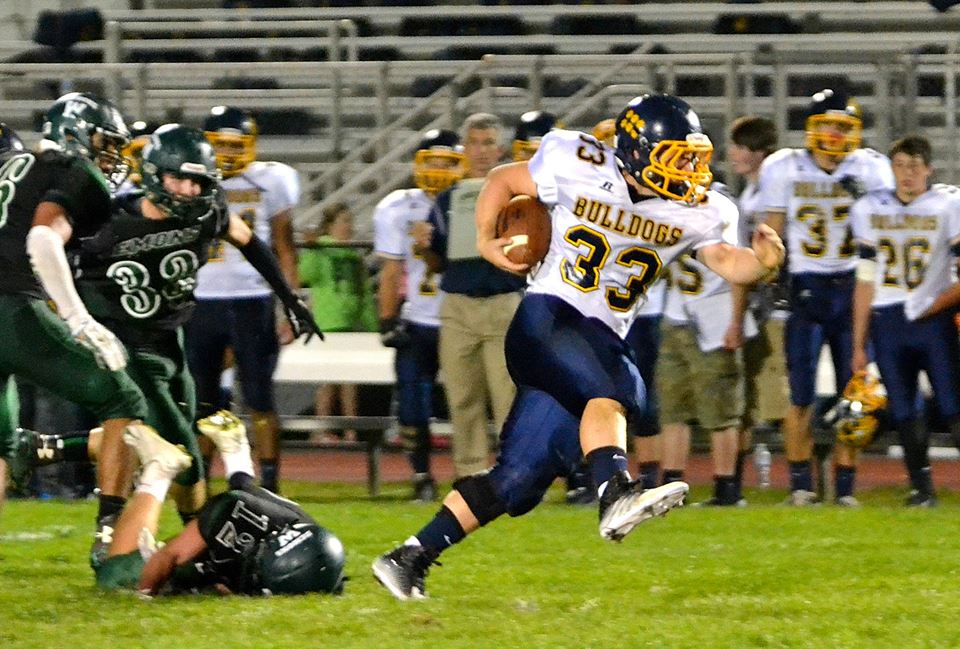 Before we get started, we must open up with the following disclaimer.
There is no financial element of any kind in this tournament.
Whoever wins this tournament will receive a limited edition prize of Ohio State memorabilia, but don't get too excited – it won't put your kids through college if you sell it.
Now that all of that is squared away, let's begin with the background information for this tournament.
There are 28 regions in the OHSAA football playoffs.
The rules of this pick 'em tournament are simple. Choose the winner of each region and then pick what team will win their division title.
As of November 7, there are 112 schools remaining in seven divisions.
Your 28 picks for the winners of their regions and the seven division winners must be submitted by Friday, November 11 at 6 pm ET.
Any entries that are late will not be counted.
All entries are to be emailed to MatthewFMedley@Gmail.com. Please title the subject: Ohio Playoff Pick Em
For reference, the schedule of games can be found here.
When submitting the picks, all we need is the name of the region and who wins the region.
After every four regions, you should include which team is your pick to win the division.
Here's an example and I will not be eligible to win the prize.
Division I
Region 1: St. Edward
Region 2: Lorain
Region 3: Huber Heights Wayne
Region 4: Colerain
Division I winner: St. Edward
Repeat that process for 7 divisions.
Note: Every correct region winner is worth one point. Every correct division winner is worth two points.
If you have any questions, comment on this page or email Matthewfmedley@gmail.com

NEO Sports Insiders Newsletter
Sign up to receive our NEOSI newsletter, and keep up to date with all the latest Cleveland sports news.