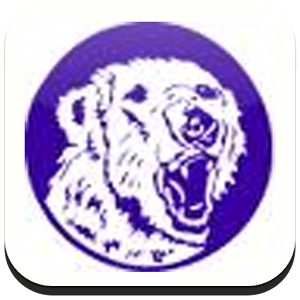 "It ended up being one hell of a ballgame," Strongsville coach Doug Cicerchi said after a 4-3 loss to Massillon Jackson, the top-ranked Division I team in Ohio on Saturday, April 22.
"We said this was going to be a tournament-style atmosphere," Jackson coach Bill Gamble noted after the game.
The showdown in Strongsville certainly lived up to the billing, as fans witnessed an instant classic, which went down to the wire and ended in dramatic fashion.
A combination of timely hitting by the Polar Bears, including two clutch hits by Davis Graham and Kyle Nicolas, along with a pressure-packed three inning outing for reliever Ben Warren proved to be the difference in the game.
The match featured two of the hottest teams in Northeast Ohio, as Jackson entered play unbeaten through 12 games and the Mustangs were riding a 10-game win-streak.
Watch video highlights of the game below, via OhioSportsNet.
It was a chilly and breezy 11 AM first pitch in Strongsville and the weather conditions may have been partially responsible for the slow offensive start for both sides.
Strongsville junior right hander Mitch Midea striking out the side in the top of the first after a leadoff bunt single didn't hurt either.
Things didn't start off as smoothly for Jackson senior right hander Cooper Pastorius, who walked the first three batters in the bottom of the first.
The walks didn't end up hurting Jackson that inning, as senior catcher Dillon Dingler fired a strike from home to second to catch leadoff man Alex Gray stealing, and a 6-4-3 double play got the Polar Bears out of the inning.
There weren't many stolen base attempts after that (only one successful steal by Austin Mucurio), as Dingler, the Ohio State commit showed why he's one of the top prospects in the state.
To Strongsville's credit on the other end, the Polar Bears did not attempt to run on senior Parker Shannon for the first six innings,  a sign of respect for the man behind the dish for the Mustangs.
The matchup between the two great catchers (both defensively and offensively) was one of many interesting factors to watch in Saturday's showdown.
Midea continued his great start to the game, setting down the first two hitters of the second inning, but walked the next two and was able to get out the jam.
Pastorius shook off the rocky start and set down the side on four hitters, sending the game to the third, still scoreless.
Midea kept rolling, picking up his fourth strikeout of the game and working a 1-2-3 inning.
Strongsville took advantage of an error to start the bottom of the third inning, as Kyler Damm reached first and turned the lineup over for the top of the order.
Gray drew a walk, bringing the clutch hitting catcher to the plate.
Less than 20 hours prior, Shannon belted a two out, two-run homer off the scoreboard in the seventh inning, which proved to be the game-winning hit against North Royalton.
With runners at first and second and nobody out, the senior catcher delivered again, sending an RBI single down the third base line to score Damm from second, putting the Mustangs on the board.
Gray made a smart play on the bases, going from first to third, setting up senior first baseman Noah Trizzino with an opportunity to add onto the lead.
Trizzino hit a hard grounder to Nicolas, who turned a 4-6-3 double play (Jackson's second of the game) and Gray was able to score from third.
Pastorius struck out cleanup hitter JD Duplain to get out of the inning, but the damage was done and the Mustangs gave Midea a two-run lead to work with heading into the fourth.
Midea continued his impressive start and went on to strike out two more hitters in the fourth and fifth innings, keeping the Polar Bears off the board.
Pastorius' day came to an end after four innings of work and Warren, who was no stranger to working long relief this season, took over in the bottom of the fifth.
Warren retired the first two hitters, but Shannon plated his second single of the day with two outs and Trizzino reached base on a fielding error, giving Strongsville an opportunity to add onto its lead.
It was the first of several high pressure situations to come for Warren, who was able to induce a ground out to get out of the inning.
In the sixth, despite a fantastic start by Midea, Cicerchi didn't want to stretch his starter any further beyond a 94-pitch outing.
Although Jackson only managed to get one hit off of Midea (a bunt single by Cade Mottice to start the game), the Polar Bears were successful at working his pitch count up, which may have turned out to be a difference in the game in the later innings.
Midea struck out six over five shutout innings, walking three.
"Mitch was unreal," his coach said. "From a coaching standpoint, it was tough to pull him because he was throwing a one-hitter through five, but from a kid's arm standpoint… he was at 94 pitches. It just would have been too much. We talked about letting him go back out there to start the sixth, but we wanted to give JD a clean inning."
"He probably works a little bit better out of the wind-up or at least has so far this year. If you let Midea start the sixth, they were going deep into counts all day long, now you're at 100 if you get him out. Then, do you keep him in and now you're at 105… It just was the right decision for the kid and for the team, too. We pride ourselves on our depth. We legitimately have seven or eight guys that we love on the mound and JD is one of them."
Duplain came into pitch for Strongsville and had the unenviable task of facing the heart of Jackson's lineup.
Jake Mottice started the inning off with a quick single to right center.
Nicolas followed it up with another single.
Sophomore Trey Wright laid down a bunt, and Strongsville third baseman Gio Lombardo made a nice play to throw Nicolas out at second, putting runners at the corners with one out for Graham.
Wright advanced to second on a wild pitch, while Mottice stayed put at third, and Graham delivered one of the biggest hits of the day, a two-run single down the first base line, tying the game.
"I was just trying to simplify everything," Graham said of his game-tying RBI single. "I checked where the outfielders were playing to see what was gonna' drop and what was gonna' work. I went up to bat realizing we need to execute, we need to get at least one in this situation, a hit's optimal."
"I got a good pitch, put it over the first baseman's head and ended up advancing on the throw. It really feels good to get the energy flowing for the team. Hitting's contagious and you really just need somebody to start that off."
With one out and the go-ahead run in scoring position, Duplain collected himself and struck out the next two, keeping it a 2-2 ballgame midway through six.
Warren, who already worked his way out of a jam in the fifth, quickly found himself in another one in the bottom of the sixth.
Trevor Denning started the inning off with a single, followed by a misjudged pop up, which dropped on the edge of the infield dirt, allowing Jack Frank to reach first.
Warren bounced back, getting Lombardo to pop out to third, but then walked pinch-hitter Matt Brosky to load the bases with one out.
The situation didn't faze the senior, who retired the next two hitters on a pop out and a grounder to escape the inning unscathed.
Tied at two in the top of the seventh, Cicerchi stuck with Duplain to start the inning, but Nick Harrison drew a leadoff walk and the Mustangs turned to senior right hander Louis Rahm to face the top of the order.
Shannon tried to catch Harrison napping at first, but the play went awry and he advanced to second on an errant throw.
Cade Mottice laid down a sac bunt to move Harrison to third and Dingler was intentionally walked to put two on for Jake Mottice.
Dingler promptly stole second, taking away the double play ball.
Mottice lined out sharply to shallow center field and the Polar Bears didn't take any chances, staying put at second and third.
Nicolas, Jackson's cleanup hitter came up to the plate with a chance to turn the tide.
"I was just looking for a fastball, a good pitch to hit and I got it, so I felt like I had to execute in that stage," Nicolas said.
The Ball State commit delivered a huge two out, two-run single to left, giving Jackson its first lead of the game.
Rahm retired the next batter, but the Mustangs found themselves down two heading into the bottom half of the seventh.
Despite the two-run deficit, Strongsville had its best part of the lineup due up to start the inning and the heavy hitters did not disappoint.
Shannon smoked his third single of the day to start another Strongsville rally.
The Mercyhurst commit finished the day 3-for-3 with three singles, a walk, an RBI and a run scored. To have a performance like that against the top-ranked team in Division I was not a surprise to his coach.
"I think he's the best player in Northeast Ohio," Cicerchi stated.
Shannon set the table for the heart of the lineup and Trizzino grounded out, advancing his teammate to second, bringing Duplain up with one out.
The cleanup hitter walked and put the tying run on first for Denning.
Much like his first two innings of work, Warren picked up another big out when he needed to, striking out the senior.
Frank stepped up to the plate for Strongsville, drawing a walk to load the bases, sending Lombardo to the plate with two down and the winning run at first.
Lombardo was recently moved down from the cleanup spot to seventh in the lineup after going through a slump early in the season, but his bat came to life in the marquee match against Jackson, as he went up to the plate after already reaching base twice with a walk and a single.
The left-handed hitter looped a liner to shallow right field, which dropped for a base hit. Shannon scored from third and to the surprise of what seemed like everyone in the vicinity, Harrison, the right fielder missed his initial attempt to recover the ball.
All chaos ensued.
Midea, who re-entered the game as a pinch runner earlier in the inning, was rounding third and abruptly held up on the play. Once he realized Harrison slipped, Midea tried to get back going, but he also tripped.
Midea and Frank (who were both already near third base by the time Harrison recovered) found themselves in a pickle, with Midea representing the tying run.
Harrison threw home, Dingler tried to catch Frank at second, Nicolas threw back to Dingler, who chased Midea down and tagged him out to end the game.
"It was wild," Dingler said of the game-ending play.
"We have a really strong arm in right, so I thought he was going to come up gunning, but when he missed it, I looked back at third base and he got held up and slipped. I saw the runner retreating to second so I threw it and he threw it right back. I wasn't gonna' give it up. I knew he wasn't really moving so I just tagged him out."
The play wasn't pretty for either side to watch, but the bottom line resulted in Jackson's 13th straight win of the season.
Warren earned the win, allowing one earned run on four hits over three innings, walking three and striking out one.
It wasn't an unfamiliar situation for the right-hander, who faced similar circumstances in an extra inning win over St. Ignatius, in which the Polar Bears won, 2-0, in ten innings. Warren worked four innings in that game and when his number has been called upon to deliver on the big stage, he's thrived under pressure so far this season.
"I just know that I have great guys behind me," Warren said. "Juice (AKA Jackson's freshman shortstop Josh Romans) had an error there, but I know he'll back me up every other play. I know that I have Kyle and J-Mo (centerfielder Jake Mottice) out there, who's a ballhawk. I just know that no matter what, just fill it up and I'll get outs."
Gamble called Warren's performance, "gutsy."
"He threw in relief in two games for us earlier this week and he's just gutsy. You saw it. He came in and threw well. He missed on a couple curveballs that were up today, but I think that's a credit to Strongsville. They had a really good plan. They got the barrel on it, but again, Warren's just a guy that competes and gives you a chance to win."
Gamble believes playing teams like Strongsville, among many others on a rigorous non-conference schedule, is part of what makes his club grow even more through the course of the season, leading up to the Playoffs.
"We like these kinds of games," Gamble said.
"That's why we play this type of schedule. We like playing a lot of the top programs in Northeast Ohio. Coach Cicerchi does an outstanding job. He puts a great product on the field and we enjoy playing him."
Graham, the number six hitter in the lineup talked about his team's resilience and ability to fight back, crediting the win to the depth of Jackson's lineup, one through nine.
"Everybody in the dugout never gives up because we know the caliber of players we've got behind us," Graham said.
"If we do our job and pass the baton on to the next guy, everybody picks somebody up."
Jackson later improved to 14-0 (6-0 Federal League) on the season after winning the second match of their doubleheader against Toledo St. Francis de Sales, 9-5.
The Polar Bears return to conference action at home against Canton McKinley on Tuesday, April 25.
Strongsville (10-6, 7-1 Greater Cleveland Conference) later fell to St. Francis, 3-2, in eight innings in the second game of Saturday's doubleheader.
Cicerchi didn't view the end of a 10-game win-streak as a negative, and believes games like this will make a meaningful impact in the bigger picture of a long season.
"There are positives from all seven innings," the coach said.
"Jackson hasn't been beaten in the regular season since 2015 (41 games). They're incredibly good. Until somebody beats them, they're the best team in the state, at least in my mind."
"It's hard to build a program – first and foremost they're built on pitching and defense – but they play small ball and put so much pressure on you. You're constantly shifting the third baseman up and back and up and back. It puts pressure on you and it's very tough to adjust to, but I love where our kids are at."
"They played so incredibly hard. Every single one of those guys was into the game. We were one run short today and that happens, but we never gave up. It would have been really easy to lose that game 4-2, but we came right back and had two knocks there in the seventh inning. It was very impressive."
"We got so much better from playing that team and losing that game. That's why we try to schedule up because come tournament time, we want to be tested. With the games we've been playing these last couple weeks, we've definitely been tested… We had a ton of confidence coming into this game. We have even more now. We were pitch for pitch right there with them. Our confidence only continues to grow."
The Mustangs look to rebound on Monday, April 24 at Elyria in a GCC game.