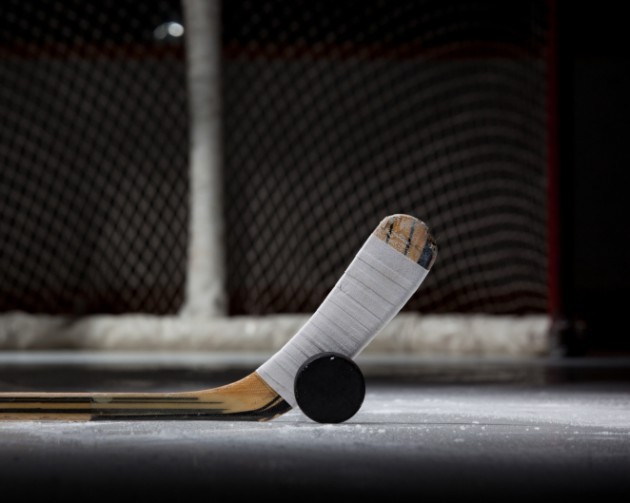 Northeast Ohio Sports Insiders (NEOSportsInsiders.com) has entered into an agreement with the Greater Cleveland High School Hockey League's Baron Cup post-season tournament to provide extended coverage of the entire tournament.
The tournament, which takes place Feb. 8-14 at the John M. Coyne Recreation Center's Brooklyn Ice Arena in Brooklyn, brings the top eight teams from each of the GCHSHL's three divisions together in a sudden-death tournament with the three championship games being held on Feb. 14.
"This is a great opportunity for the Baron Cup to get the exposure it deserves," NortheastOhioSportsInsiders.com editorial director Matt Loede said. "The Baron Cup brings together the top high school programs in the area for a week of exciting hockey that features some of the top high school players in the country. We are thrilled to bring extensive coverage of this outstanding event to our readers."
NEO Sports Insiders will provide extensive pre-tournament coverage as well as recaps of each Baron Cup game from the event. The website is also in negotiations to broadcast every Baron Cup game either on terrestrial or Internet radio.
"This is great exposure for the Baron Cup, high school hockey and our website," Loede said. "The Baron Cup is one of the oldest, most prestigious high school hockey tournaments in the area and we at NEO Sports Insiders are honored to have the opportunity to give this tournament and the teams involved increased exposure across multiple platforms."
The Baron Cup will kick off Monday, Feb. 8 with three games. The first Blue Division quarterfinal will begin at 4:30 pm, followed by a pair of White Division quarterfinal games that are scheduled to begin at 6:30 and 8:30.
Tuesday, Feb. 9 will feature quarterfinals games, a Blue Division game at 4:30 p.m. and a pair of White Division contests starting at 6:30 and 8:30 p.m. Wednesday, Feb. 10 will feature a Blue Division quarterfinal game at 4:30 and Red Division quarterfinal contests at 6:30 and 8:30 p.m.
Thursday, Feb. 11 will feature a Blue Division quarterfinal game at 4:30 and a pair of Red Division quarterfinal games at 6:30 and 8:30.
The semifinals begin Friday with a pair of White Division games, one at 5:30 and one at 7:30.
Saturday will feature four semifinal games, Blue Division contests at 1 p.m. and 3 p.m. These will be followed by Red Division semifinal contests that start at 5:30 and 7:30.
The three championship games will be held Sunday, Feb. 14 starting with the Blue Division title game at 1 p.m., the White Division game at 3 p.m. and the Red Division championship game at 5:30.
The Greater Cleveland High School Hockey League includes the following teams:
RED NORTH: Shaker Heights, Rocky River, Hudson, Kenston
RED SOUTH: Solon, Western Reserve, Mentor, Strongsville, Kent Roosevelt, Brecksville
WHITE EAST: Cleveland Heights, Orange, Benedictine, Chagrin Falls
WHITE WEST: North Olmsted, Avon, Olmsted Falls, Midview, Westlake
BLUE NORTH: Canfield, CVCA, NDCL, West Geauga, Twinsburg, North Canton Hoover
BLUE SOUTH: Parma, Bay, Normandy, Aurora, Lakewood, Mayfield
BLUE WEST: Elyria Catholic, Avon Lake, Brooklyn, Nordonia, Garfield Heights, Brush
Eight teams from each class, Red, White and Blue, will qualify for the Baron Cup tournament. Be sure to check back prior to the tournament where seedings, previews and team bios will be available before the first puck drops.