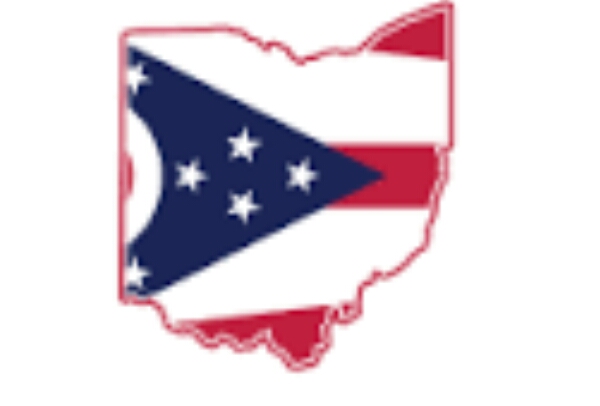 After an exciting 2017 season, our baseball crew at NEO Sports Insiders wanted to recognize some of the region's best players.
All-Star team voting processes are never perfect and always flawed.
For that reason, we know there are going to be some great candidates that didn't make the list, but here are some of the disclaimers about how we came to these conclusions.
Between myself (Matt Medley), Patrick Kennedy and Tony Bogan, our three baseball writers saw several games per week, going to different parts of the Greater Cleveland Area.
When we made these All-Star teams, we based it only on players who we saw play throughout the season.
For example, Tony saw Chagrin Falls and Solon play, while Matt and Patrick did not. Matt and Patrick saw Strongsville and Amherst, while Tony did not. So on and so forth.
So if it looks like someone is being snubbed by a writer, chances are they didn't see that team play.
We hope to get out to even more games next season and see a wider array of the great ballclubs in the area and we tried to do as good a job as we could at keeping our coverage widespread this season.
There are things we learned from this year that we'll improve upon next year, but overall, we're thankful for all the coaches and teams supporting our site and helping us out by sending scores and statistics over the course of the season.
Congratulations to all of the following All-Stars!
Patrick Kennedy's Picks
1 CF Ethan St. Clair (Avon)
2 C Dillon Dingler (Jackson)
3 3B Sully Kilbane (Olmsted Falls)
4 DH Taylor Reynolds (Avon)
5 1B Collin Romel (Olmsted Falls)
6 SS Mitch Midea (Strongsville)
7 RF Leighton Banjoff (Elyria Catholic)
8 2B Ryan Strittmather (Elyria Catholic)
9 LF Jack Spellacy (Olmsted Falls)
Pitchers
Alex Robinson (Lutheran West)
Evan Shawver (Amherst)
Andrew Abrahamowicz (Elyria Catholic)
Kyle Nicolas (Jackson)
Connor Adams (St. Ignatius)
UTIL
Xavier Moore (Amherst)
Tony Bogan's Picks
1. CF Jack Amendola (Chagrin Falls)
2. LF Michael Canganelli (Mayfield)
3. SS Brendan Regan (Walsh Jesuit)
4. 1B Vince Donato (Mayfield)
5. RF Ryan McCurry (Solon)
6. C  Joey Bubonics (Solon)
7. 3B Wyatt Eisen (Shaker Heights)
8. 2B Jack Elliott (Will. South)
9. DH Max Faulds (Chagrin Falls)
Pitchers
Casey Maniglia (Solon)
Jace Burke (Walsh Jesuit)
Rory Zakareckis (Lutheran West)
Dominic DiPippo (Mayfield)
Nick Smith (Mentor)
UTIL
Kyle Nicolas (Jackson)
Matt Medley's Picks
1. CF Ethan St. Clair (Avon)
2. RF Leighton Banjoff (EC)
3. C Dillon Dingler (Jackson)
4. 3B Taylor Reynolds (Avon)
5. DH Parker Shannon (Strongsville)
6. 1B Eric Schilling (Stow)
7. LF Jack Frank (Strongsville)
8. SS Evan Fromwiller (Aurora)
9. 2B Ryan Strittmather (EC)
Pitchers
Xavier Moore (Amherst)
Kyle Nicolas (Jackson)
Andrew Abrahamowicz (EC)
Matt Brosky (Strongsville)
Cade Pipoly (Medina)
UTIL
Jared Burick (Tallmadge)
We did not consult with each other before submitting our rosters, but let the record show:
Kyle Nicolas = 3/3 teams
Dillon Dingler = 2/3 teams
Xavier Moore = 2/3 teams
Ethan St. Clair = 2/3 teams
Taylor Reynolds = 2/3 teams
Andrew Abrahamowicz = 2/3 teams
Leighton Banjoff = 2/3 teams
Ryan Strittmather =2/3 teams
Congrats on a great season. To the seniors, best of luck at the next level and wherever your careers take you!
For the underclassmen, we look forward to seeing what the future holds in 2018 and beyond!