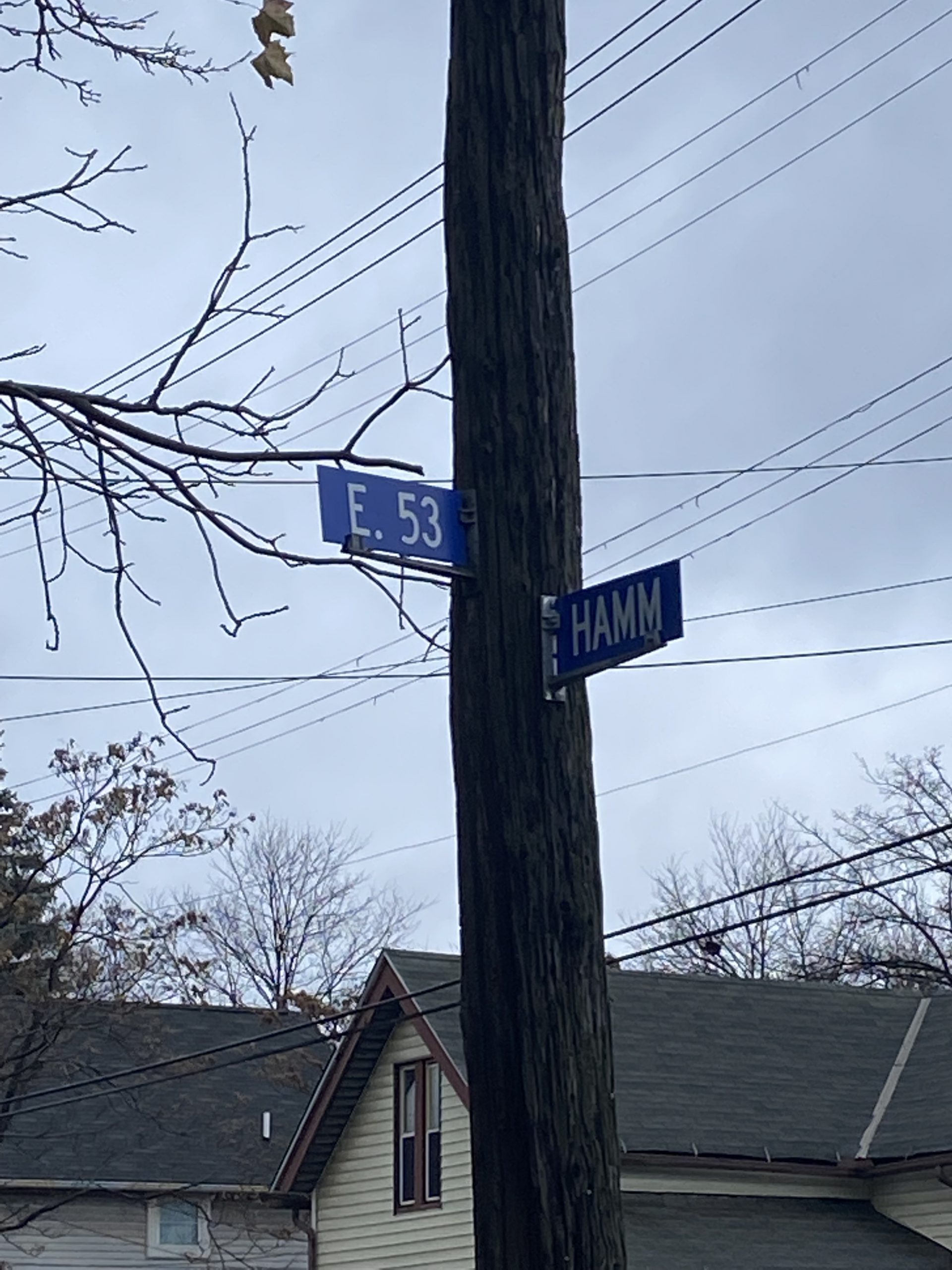 I must start this "Munch Musings" writing about Mandy Bell who covers the Guardians for MLB.com and the video she put together plus the beautiful words she crafted on the video and on social media concerning her best friend and baseball researcher Sarah Langs. Follow them @MandyBell02 and @SlangsOnSports. Sarah is a baseball fanatic and when she posts about the true American past time she always denotes "Baseball is the Best." IT IS! Sarah was 28 when she was diagnosed with ALS, the same hideous disease that claimed Lou Gehrig and so many more. Please check out Mandy's posts and perhaps, like Tito Francona, you may help too. Check out #FistBumps4ALS. Keep fighting Sarah and our thoughts and prayers are with you.
Now I stand with the verbiage "Baseball is the Best"! For me it was summer vacations and unlimited baseball at Morgana Park on Broadway in Slavic Village then the St. Henry Golden Knights Baseball League fields behind the church and school located at E.183rd and Harvard. The fields are actually off of Feiner Drive and are there to this day. Yes, I have driven over there on more than one occasion to run the bases and I was in tears when I got to warm up my son who was invited to play in an URBAN ACES little league All Star game. I squatted in the same place behind the dish where I caught games decades earlier! But the "Baseball Day" would start in my backyard at 3990 Jo Ann Drive. I can never forget my first "real" glove that I received the summer after 2nd grade. My Dad won it (disposable income was a luxury!) at the Epiphany Parish carnival gambling and set it on the foot of my bed as he left for the factory. To this day I will never forget waking up to the smell of leather and yes, he already had placed a baseball in the pocket of the Rawlings! Sure, it was before 8am and did that matter? No, I immediately got dressed, forsaking breakfast (no doubt Frosted Flakes) to head out the back yard and get loose with the "pitch back"!
Now you remember "pitch backs" don't you? It was a net placed between 4 poles that you could toss a ball against, and it would come back to you. There were poles from the back that anchored it plus you could adjust it for pop ups, grounders or simply to play catch! It was integral for me as my neighborhood pals slept in much later!  Now remember the "disposable income dilemma"? I won my "Pitch back" self must ask if I was laying the foundation for morning radio a few years before it happened!
Once my buds started coming to we were off to the Golden Knights Fields, bats across the handle bars with gloves on the knob of the bat and usually one baseball wrapped in black electrical tape!! We would play until lunch, head home for that bologna or pickle and pimento loaf sandwich on white bread then back to the fields for a few hours, even if we had a game that evening! We would usually pick up another player or two so we would be up to 7 on 7 (team batting would supply the catcher) and there would be no right fielder or if a lefty was batting no left fielder! Funny too as water bottles did not exist so most of us had canteens from Goldfish Army and Navy store downtown! Yes "Baseball is the Best."
It was very cool that in the day the Cleveland Press (yes, The Land had an afternoon paper as well as a morning paper) would distribute Tribe tickets for straight A report cards. You would get a pair of Upper Reserved tickets to 7 weeknight games and for a buck at Municipal Stadium you could upgrade to box seats. I felt it was my duty to take my Dad to these games and if that was motivation to get straight A's then so be it!  Games were the best! Weeknights with 3-4,000 of your best friends. Most Saturday games (Unless there was a twilight double header) were early afternoon and this is when the little leaguers and other groups would attend and Sunday 1:05p games…truly a family affair. In Slavic Village we would always take the bus downtown and when we moved to Lee Harvard it was the Rapid Transit at the Van Aken and Lee Rd stop! What would I do after the games when we got home? YUP head out back to the "pitch back" so I could be Sudden Sam, Sonny Siebert, Luis Tiant, or Stunning Steve Dunning.
Have I ever tired of this great game? NOPE! Moments like coaching my youngest son to a championship in the 9/10-year-old little league bracket and also coaching my oldest son in baseball and two daughters in softball remain vivid as well as winning the championship with the White Sox in Warrensville Hts Little League when we went 20-0! My golly at St. Henry and the Golden Knights League at a young age one of my coaches (Mike Goliat) was a member of the Philadelphia Phillies "Whiz Kids" and how could I ever forget Mr. Rutkowski catching practice with a cigar sticking out of his catcher's mask plus Dad and the other coaches popping open a Black Label after practice from the 50 pound metal cooler! PC be dared.
Another treat was walking up to Lamboy's delicatessen on Harvard with a nickel or dime to get some baseball cards and we all held our breath to see if we had an Indians player in the pack. We would open them on the steps of Hoban Dominican HS right next to St. Henry. It was an all-girls school and one of the Nuns drove us off one day saying, "we were looking up the girls skirts."  Shucks baseball cards were more important to a 4th grader but…!!!!
To this day I get excited seeing a little league game in action or simply having a catch with my sons or daughter. I get excited every time I walk into Progressive Field or any other ballpark. There is no doubt "Baseball is the Best!"

NEO Sports Insiders Newsletter
Sign up to receive our NEOSI newsletter, and keep up to date with all the latest Cleveland sports news.