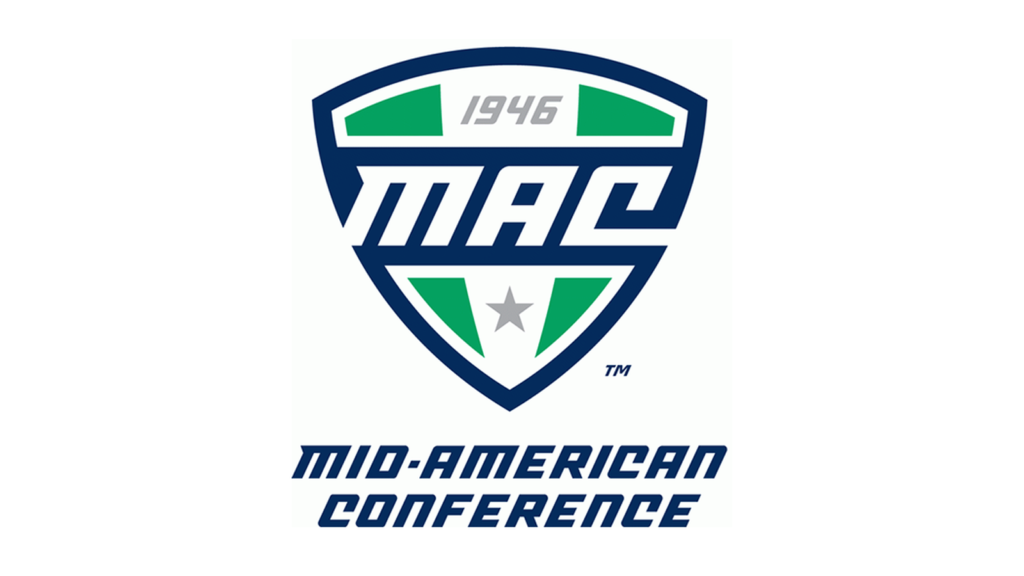 For Immediate Release—Wednesday, September 12, 2018 Per MAC Media Communications team.
The Mid-American Conference through the College Football Playoff (CFP) Foundation's Extra Yard For Teachers platform is providing funding for its 12-member institutions to establish a community-based program to continue to build positive relationships within each campus community.
During the 2018-19 academic year, the MAC is providing $60,000 — $5,000 for each athletic program – for academic initiatives at elementary and/or secondary schools. This is the second year of the MAC's community program and will become an annual event.
"I am extremely pleased to see the diversity of community programs our athletic programs have partnered for this upcoming season," said MAC Commissioner, Dr. Jon A. Steinbrecher.  "Our students, coaches and athletic administrators support their campus communities with events throughout the year and this opportunity only enhances our support within each community. In particular, we are pleased to be supporting teachers, who are the cornerstone of our schools and educational system."
The funding for the grant is provided through the MAC's partnership with the CFP Foundation.
Akron: Akron Athletics will provide funding toward Case CLC in Akron for student incentives for good behavior, attendance and test stress relief.  Incentives will include pizza, popcorn parties, ice cream social, as well as iPads, headphones, books, etc.
Ball State: Ball State Athletics will support the Muncie Community Schools for field trips and classroom supplements for elementary schools.
Bowling Green: The Falcons will use the funding to support Bowling Green City Schools for a variety of specific needs related to middle school health classes.
Buffalo:  The Buffalo Athletic program will be donating $5,000 to Buffalo City Schools.
Central Michigan: The Mount Pleasant Public Schools will use $5,000 to benefit over 250 sixth-grade students to participate with the 'Discover You' program through the Rock Center for Youth Development program.  The funding will support the purchase of workbooks for this program to be used by the students over an 18-week period to support their social, emotional and academic development.
Eastern Michigan: Eastern Michigan Athletics will work with the Ypsilanti Community Schools to provide elementary schools with classroom indicatives to assist teachers.
Kent State: The Stow-Monroe Falls City School District will receive the $5,000 to assist in the purchase of playground equipment for special needs students from Kindergarten to Eighth grade.
In addition, a recognition of teachers and educators took place during the home football game on Saturday, Sept. 8 against Howard.
Miami: The RedHawks will be using the $5,000 to support four elementary schools and one middle school in Oxford to purchase books for their libraries and classrooms.
NIU: The Huskies will be supporting both the DeKalb School District and the Sycamore School District with funding of $2,500 each. The DeKalb School District will support faculty and staff professional development and the implementation of a Diversity Plan. The Sycamore School District will use the funds to support Second Steps, a program that involves direct instruction regarding social emotional learning to encourage strategies in building positive relationships, conflict resolution, making good choices and being kind.
Ohio: Ohio will use the $5,000 to support four elementary schools and one middle school in the Athens City Schools.
Toledo: The Toledo Public schools will use the $5,000 to assist with tutoring expenses for student at both Bowsher High School and Start High School.  Students will be supported with tutoring and study tables to enhance academics and help students meet eligibility requirements.
Western Michigan: Ten different local Kalamazoo school districts will use the funds to support an 'EdCamp' in June of 2019 for all pre-kindergarten through eighth grade educators to attend free of charge at Western Michigan University.  'EdCamps' is a teacher driven professional development seminar that will be hosted at Sangren Hall on the campus of Western Michigan University's College of Education.
MID-AMERICAN CONFERENCE
Founded in 1946, the Mid-American Conference is an NCAA Division I, 12-member conference that sponsors 23 championships and is one of 10 members of the Football Bowl Subdivison (FBS). With total enrollment of nearly 300,000 students, the league represents institutions of higher learning in five states – Illinois, Indiana, Michigan, New York, and Ohio.
Current MAC schools and the year they joined are — East Division: University of Akron (1992), Bowling Green State University (1952), University at Buffalo (1998), Kent State University (1951), Miami University (1947), Ohio University (1946). West Division: Ball State University (1973), Central Michigan University (1971), Eastern Michigan University (1971), Northern Illinois University (1975-86, rejoined in 1997), University of Toledo (1950), Western Michigan University (1947). The conference office is based in Cleveland, Ohio.
COLLEGE FOOTBALL PLAYOFF FOUNDATION
The College Football Playoff (CFP) Foundation is the philanthropic arm of the College Football Playoff, supporting education across the country. The CFP Foundation's primary cause platform, Extra Yard for Teachers, is dedicated to elevating the teaching profession by inspiring and empowering teachers in four focus areas: resources, recognition, recruitment and professional development. The CFP Foundation utilizes multiple partnerships to execute its initiatives and support positive educational outcomes. To learn more, visit www.cfp-foundation.org and follow Extra Yard for Teachers (@CFPExtraYard) on social media.

NEO Sports Insiders Newsletter
Sign up to receive our NEOSI newsletter, and keep up to date with all the latest Cleveland sports news.