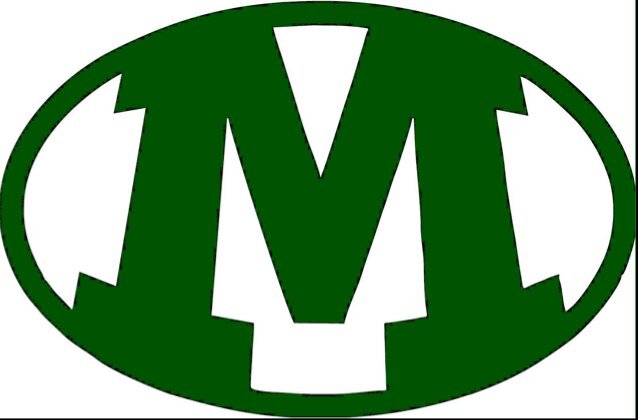 Parma, Ohio — In a game that lasted for more than five hours, the Medina Bees broke through in the 14th inning, defeating Avon, 8-7, in a game for the ages.
Medina jumped out to an early 1-0 lead when Aaron Masek drew a bases loaded walk off Avon starting pitcher Shane Docherty. J.T. Scoarste followed up with a bases-loaded walk of his own to increase the Medina lead to 2-0.
The Bees would add another run in the fourth with a two out RBI single by Braden Cavey.
Trace Peterson, who came into today's game hitting .493, launched a line-drive home run to left field to further pad the Medina lead to 4-0, ending the day for Shane Docherty, who threw 4 2/3 innings, giving up four hits, walking four, striking out three, allowing three earned runs.
William Laurendeau came on in relief for the Avon Eagles, and held Medina off the board in the fifth and sixth innings. But in the seventh, he hit two batters and walked two, and threw a wild pitch, which brought home Cade Pipoly to add to the Medina lead at 5-0.
Senior pitcher Chris Fryer was on cruise control, striking out nine through 6 1/3 innings, and allowing just three hits on the day, and the Avon Eagles were down to their final two outs of the season.
And that's when they started their rally.
Ryan Socha then reached on an infield single, and Tommy Kocar followed up with one of his own. Leadoff batter Ethan St. Clair lined a two-run single to left to give Avon its first runs of the game and cut the deficit to 5-2.
Senior outfielder Steven Ciarniello followed up with a two-run single of his own to right-center to cut the Medina lead to 5-4.
Garrett McLeod then came on in relief, looking to close the door, but walked one batter and hit another to load the bases.
Senior Cade Pipoly then came on in relief, inducing a sacrifice fly by Taylor Reynolds, which tied the game at 5.
In the top of the eighth inning, Medina put the first two runners on, but could not push a run across against relief pitcher Matt Kelly.
Medina led off the top of the ninth the same way, putting two runners on. John Curtis then singled to load the bases. After a strikeout, Brendan Cavey drew a walk to put Medina up 6-5, but the Bees could not add to their lead.
Avon would answer in their half of the ninth, when Ethan St. Clair drew a leadoff walk. He stole second and advanced to third on an errant throw by catcher Trace Peterson. Logan Doenges then brought him home with a sacrifice fly to left field, tying the game up at 6.
After Medina went down in order in their half of the tenth, Avon started off their half with a leadoff double by Taylor Reynolds. Neil Strodtbeck then reached on a single to first base that was knocked down by first baseman John Curtis, advancing Reynolds to third.
With one out, the Bees brought the entire infield in, and had one outfielder playing third base. Matt Kelly laid down a suicide squeeze that went foul by mere inches. Cade Pipoly battled back and struck out Kelly and pinch hitter Josh Rattay before hitting Tommy Kocar to load the bases. Ethan St. Clair came up to the plate, and popped up to Pipoly, and Medina escaped again.
Medina put the first two batters in the 12th and Logan Doenges came on in relief for Tommy Kocar, who threw four innings, allowing just four hits, walking three, hitting one batter, striking out two, and allowing one earned run.
Doenges struck out Cade Pipoly and got Trace Peterson to ground into a double play to end the threat.
Avon put two runners with two outs in the bottom of the 12th, and Tommy Kocar hit a grounder to third base, but lead runner Matt Kelly collided with the third baseman, and interference was called, extending the game.
Aaron Masek led off the 13th with his second walk of the night. After two strikeouts, Matt Kelly came on in relief for Avon for the second time in the game. Brencan Cavey then followed up a two-out walk with a go-ahead single to left field, scoring Masek and putting Medina back in the lead at 7-6.
But Avon would tie the game right back up when Ethan St. Clair reached on a bunt single. He then stole second and came all the way home on two errors by the Medina defense. John Curtis then came on in relief and shut the Avon offense down to keep the game tied.
Hunter Havekost led off the 14th with a walk. Cade Pipoly would hit a flyball off the wall to left field, and the Avon defense cut down Havekost at home plate, keeping the score tied. With Pipoly at third base, Aaron Masek hit a foul ball popup to third base. Cade Pipoly alertly raced home and beat the throw to home plate to give Medina the lead at 8-7.
John Curtis then retired the side to end the five hour, sixteen minute affair and send Medina to the regional final, where they will meet up with a familiar opponent in the Strongsville Mustangs, who advanced by beating Perrysburg, 3-2, Thursday afternoon at Bowling Green.
"We brought everything we had. Everyone here got their money's worth. You gotta give a ton of credit to Avon. They were like (Rocky) Balboa, they would just not go down. They just kept coming back. Anyone could have won this game." said Medina head coach Justin Kaplack.
"I'm excited to get the win. I've played in hundreds of baseball games, but this is, by far, the best game I've ever played in." said Cade Pipoly, who scored the go-ahead run in the 14th, and threw six innings in relief.
John Curtis, who came on in relief in the 13th inning, got the victory to improve to 4-2 on the year.
"It feels amazing, you know, all of that hard work, 14 inning game is just insane. Gotta sleep it off and get ready for tomorrow." said Curtis.
"You don't see that many high school baseball games with that much emotion. We battled and left everything we had out there. We kept putting ourselves in a hole there and had to keep battling back and eventually it catches up to you." said Avon head coach Frank DeSmit, whose team finishes the season at 23-6.
Medina improves to 16-15 on the year, and advances to the Parma regional final to play Strongsville for the right to advance to the state semifinals in Columbus next weekend.