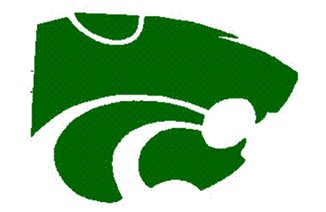 Lyndhurst, Ohio — In their final conference game and second to last game before postseason play, the Mayfield Wildcats defeated the Brush Arcs, 14-1, in six innings.
Mayfield's victory helped them keep pace in the Western Reserve Conference with first-place Chardon, which lost today, 10-8, to Painesville Riverside.
The Wildcats got things started in the first inning when Michael Canganelli led off with a single. He stole second base, and advanced to third on a wild pitch. He scored on an RBI grondout by Bobby Snyder to give Mayfield the early lead, 1-0.
Later in the inning, shortstop Joseph Trivison drew a walk and scored on an error at third base to give Mayfield a 2-0 lead.
Mayfield looked to add another run in the second, but Michael Canganelli was thrown out attempted to score on a wild pitch. They would add another run in the third inning when Harden singled to left, stole second and third, and scored on a sacrifice fly by Sam Guerrini.
Mayfield would further increase their lead in the fourth inning when senior second baseman Angelo Delbalso knocked in two runs with a single to center field, making the score 6-0. He would later score on an error at second base to make the score 7-0.
Joseph Trivison would add another run on a groundout to third base to make the score 8-0, and Sam Guerrini knocked in his second run of the day on a single to left field, and Mayfield led 9-0 going into the bottom of the fourth inning.
The game was halted momentarily in order for Brush to conduct their Senior Day activities.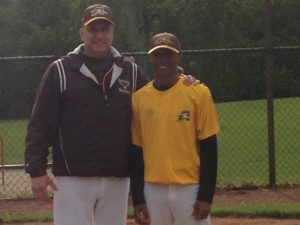 Mayfield junior pitcher Mark Manfredi threw a great game, facing the minimum amount of batters through four innings, and allowing only one hit, which came in the second, but the Mayfield defense picked the runner off to end the frame. Brush later got on the board in the bottom of the fifth inning when junior shortstop Tyler Iacobucci drew a walk, and advanced on a single to left field. He would later score on a two out single to left by senior Ben Bolinger.
Mayfield put up five more runs in the top of the sixth inning.
With the bases loaded, pinch hitter Joe Wargo drove a two run single to left field, scoring Mark Manfredi and Joseph Trivision, making the score 11-1.
After an RBI groundout, Angelo Delbalso stepped up to the plate again, and knocked in two more runs on a single to left field to increase the lead to 14-1.
Every spot in the order scored at least once, and Joseph Trivison scored three of those runs, also contributing two steals and a base hit.
"We were just trying to get the win today. Nothing to it, just playing baseball." said Trivison.
Mayfield was not afraid to be aggressive on the basepaths, stealing eleven bases on the day. Three of them went to junior Mike Harden, who had a base hit and scored twice.
"We just have to keep doing out job and just keep thinking about the at bat, the game, and the job ahead of you. We just keep working." said Harden.
Mayfield had a lot of contribution from the bottom of the order. Of the eleven bases Mayfield stole, six came from the seven through nine hitters. Angelo Delbalso contributed the bulk of the offense, going 2-4 with two singles, a steal and four runs batted in.
"I thought we pitched good today and everyone was doing their job at the plate and I just got a pitch and tried to hit it and do something good." said Delbalso.
"Tomorrow's gonna be our Senior Day, where we honor those guys. But as far as being prepared for the season, we want to keep swinging the bats and getting guys reps and keeping that good feeling going." said first-year head coach D.J. Rapposelli, who also expressed a lot of confidence going into the tournament. "I feel pretty good about where we're at. Its been solid all year long, our staff has been very reliable, been able to go deep into games, so the new pitch rule didn't affect us one bit. So right now I'm feeling confident." Rapposelli added.
Mayfield junior pitcher Mark Manfredi earned the win today, throwing a complete game, allowing just four hits, a walk, an earned run, and striking out eleven. He improves to 4-0 on the year.
"I feel really confident in the guys behind me. I have all the trust in the world for them and I know they're gonna make the play, and I just do my own thing and see what happens." said Manfredi.
Brush head coach Tony Maniglia stressed that the team had to focus on getting back to the basics before tournament play.
"If we keep our fundamentals and straighten up our swing, we will have a chance to win. Without a doubt. We're just losing fundamentals. As we wane with the fundamentals, we struggle in the field. We have to get back to the basics." Maniglia added.
With the win, Mayfield improves to 16-6 and 11-3 in the Western Reserve Conference. They host Brunswick tomorrow afternoon for their Senior Day, and host the winner of Riverside/Ashtabula Lakeside on Friday afternoon in a sectional final.
Brush drops to 4-13 and 0-11 in the Western Reserve Conference with the loss. They play at Madison in a sectional semifinal on Thursday afternoon.