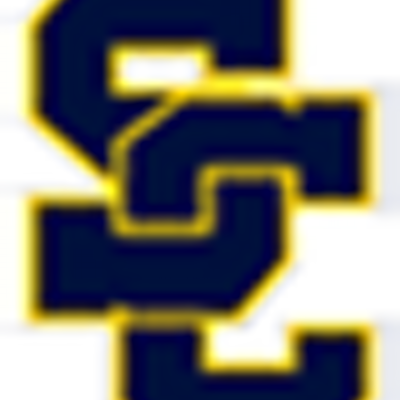 Solon, Ohio — If there was a word to describe North Carolina commit Casey Maniglia's performance today, it would be dominant.
Of course, run support never hurts either.
Junior pitcher Casey Maniglia threw five innings of shutout ball, walking two and striking out six as the Solon Comets advanced to the district round in the Hudson District with a 10-0 five-inning victory over the Bedford Bearcats.
Solon jumped out to a 1-0 lead in the bottom of the first when Mike Tsironis hit a triple into the right-center field gap, scoring Anthony Zavarella. Casey Maniglia would help out his cause by doubling to right center, scoring Tsironis and increasing the lead to 2-0. He would later score on an error to short to make the score 3-0.
After a walk, sophomore first baseman Hunter Ferguson singled to left field, adding two more runs to make the score 5-0 in favor of Solon.
Junior outfielder Ryan McCurry led off the second inning with a double. After a walk and a fielder's choice, senior catcher and Dayton commit Joey Bubonics delivered a double down the right field line to plate two more runs and increase the Solon lead to 7-0.
Hunter Ferguson came up again, and delivered again, this time, hitting a double to right center, also plating two, and making the score 9-0 in favor of Solon.
After a very rough start, Bedford junior pitcher Trevor Sloan settled into a groove, retiring seven of the last nine batters he faced. He went four innings, allowing seven hits, four walks, striking out four, and allowing six earned runs.
Casey Maniglia kept Bedford off balance all day, only allowing two runners to reach on the day, the first on a walk to Jacob Sanders in the third, and the second on a walk to Ronnie Franklin in the fourth inning. He threw five innings of no-hit ball, walking only two and striking out six. He improves to 5-1 on the year.
Bedford freshman pitcher Seth Freeman came on in relief for Sloan to begin the bottom of the fifth. Hunter Ferguson drew a lead-off walk and advanced to second on a bunt single. After a strikeout, a popup, and a walk, Casey Maniglia came up to the plate with the bases loaded, and delivered a game ending two-out single to center for the final margin.
In addition to the no-hitter, Maniglia also helped his cause at the plate, going 2-4 with a single, a double, and two runs batted in.
"I feel great. I thought I threw a lot of strikes. I utilized my breaking ball for strikes also. My walk-off hit was the weirdest thing ever, I've never seen so much tail on the ball." said Maniglia. "My defense also did really well, and even the backup players that came in did really well too." he added.
Also contributing to the offensive output were Hunter Ferguson, who went 2-2 with a single, double, a walk, and four runs batted in, and Ryan McCurry, who went 2-4 with a pair of doubles and a run scored.
"My first year on varsity, it's such a great feeling. Being able to go 2-2 with a walk is amazing. It felt great to get the team past sectionals and hope we win states this year." said Ferguson.
"Coming into this game, we took a tough loss yesterday against St. Ignatius but I think as a team we're very strong, and I'm excited for the future." said McCurry.
"We just wanted to play the way we've played all season, not put any pressure on ourselves because it was the postseason." said Solon head coach Damien Kopkas of the victory, complimenting the pitching of Casey Maniglia and the team effort behind him.
"Casey (Maniglia) has been outstanding all year. He's a bulldog, he's a gamer who will give everything and compete. We trust him to do his job, and he trusts the other guys to do theirs. Any time he's on the mound, we feel confident about our ability to be in the game if not in it."
"Our first goal was to win the conference, and that's what we did. Now that we've moved to the postseason, we feel we have the talent and desire to win states. Anytime you take the field, you gotta play hard for 21 outs. We have to build our own identity and hopefully we started the process with the victory today." he added.
For Bedford, two errors in the first inning, which led to five Solon runs, and a rough second inning proved costly. The Bearcats could not muster up any offense outside of two walks. In the fourth inning, Ronnie Franklin drew a walk, stole second, and got to third on a ground ball, but Bedford could not get the run home.
"We started off early with the errors and misplayed balls got to us. It really messed with the rhythm and got to us early. Hats off to their pitcher. We couldn't get the ball out of the infield today and only had two base runners. The first two innings crushed us and the pitch count increased, but Trevor (Sloan) started to get in the groove the more that we went. The first (inning) was hard to overcome." said second year head coach Levi Crozier.
Despite the tough loss, Crozier expressed confidence in the future of Bedford Bearcat baseball.
"We're a young team. We'll be back." said Crozier.
Solon improves to 17-3 and faces Chardon at home Saturday afternoon. They await the winner of Twinsburg-Nordonia that same day.
Bedford drops to 13-5, but still has a shot at the Lake Erie League championship. They travel to Oberlin Monday afternoon.

NEO Sports Insiders Newsletter
Sign up to receive our NEOSI newsletter, and keep up to date with all the latest Cleveland sports news.