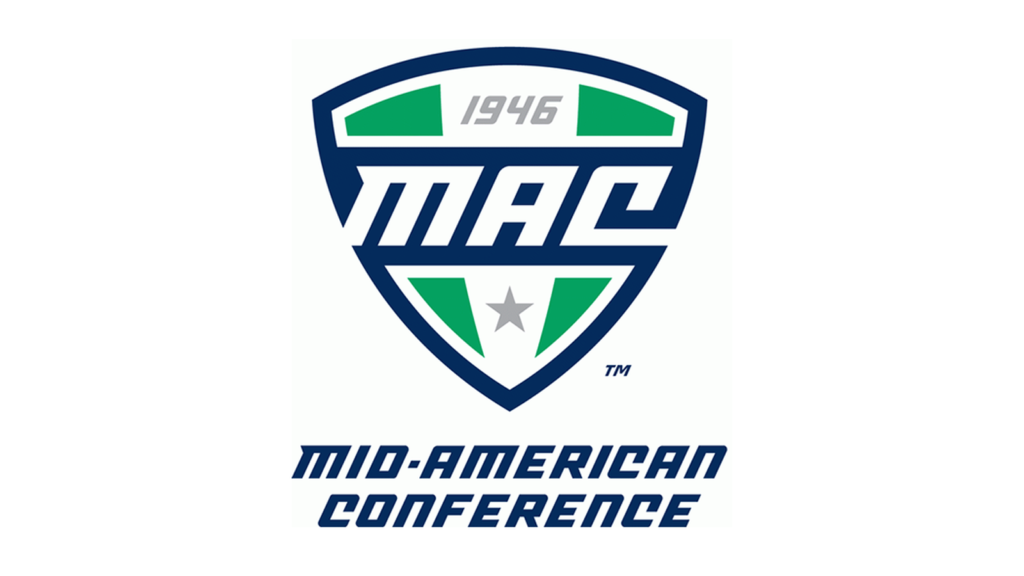 With the MAC Mens and Women's tournaments set to capture the attention of the fans at Quicken Loans Arena later this week, all eyes and ears will be on the mid major conference.  Some of the best players are sure to shine on both sides of the ball, and now in the eyes of the 12 coaches who cast their votes, we know who some of those players are.
Today the Mid-American Conference announced the All-MAC First Team, Second Team, Third Team and Honorable Mention selections for the 2017-18 season. The teams were voted on by the league's 12 head coaches. The league's All-Freshman Team and All-Defensive team were also announced today.
Western Michigan's Thomas Wilder was named to this year's All-MAC first team, marking the second consecutive season that the senior has been selected for the honor. Joining Wilder on the 2017-18 First Team is Toledo's Tre'Shaun Fletcher, Eastern Michigan's James Thompson IV, and Buffalo standouts CJ Massinburg and Nick Perkins. This is the first season Thompson has been named to the All-MAC First Team, after finishing on the Second Team the past two years.
The All-MAC Second Team features Northern Illinois' Eugene German who led the MAC in scoring this season at 20.9 points per game. German is joined by Buffalo's Jeremy Harris, Toledo's Jaelan Sanford, Bowling Green's Demajeo Wiggins, and Ball State's Tayler Persons. This marks the second season in a row Persons has been named to the Second Team.
All-MAC Third Team honors went to Buffalo's Wes Clark, Eastern Michigan's Elijah Minnie, Ball State's Trey Moses, Miami's Darrian Ringo & Kent State's Jaylin Walker.
Rounding out this year's team as Honorable Mentions were Ohio guard Jordan Dartis who earns the honor for the second straight season. Akron's Daniel Utomi, Eastern Michigan's Paul Jackson, and standout freshman Justin Turner (BGSU), and Nike Sibande (Miami) round out the squad.
The MAC All-Freshman Team was highlighted by two RedHawks Nike Sibande and Dalonte Brown.  Ohio's Teyvion Kirk, Bowling Green's Justin Turner, and Toledo's Marreon Jackson finalize the rest of the team.
The third annual All-Defensive Team was made up of Eastern Michigan teammates Tim Bond and James Thompson, as well as Buffalo's Davonta Jordan, Western Michigan's Bryce Moore, and Miami's Darrian Ringo.
Men's First Round action takes place tonight as No. 8 Central Michigan hosts No. 9 Bowling Green (7 p.m. ET, ESPN3), No. 7 Miami takes on No. 10 Ohio (7 p.m. ET, ESPN3), No. 5 Kent State hosts No. 12 Northern Illinois (7:30 p.m. ET, ESPN3) & No. 6 Western Michigan will battle No. 11 Akron (7:45 p.m. ET, ESPN3). For more information on the 2018 MAC Men's Basketball Tournament presented by VisitMyrtleBeach.com – CLICK HERE
2017-18 All-MAC First Team
Tre'Shaun Fletcher, Sr., G, Toledo
C.J. Massinburg, Jr., G, Buffalo
Nick Perkins, Jr., F, Buffalo
James Thompson IV, Jr., F/C, Eastern Michigan
Thomas Wilder, Sr., G, Western Michigan
2017-18 All-MAC Second Team
Eugene German, So., G, Northern Illinois
Jeremy Harris, Jr., G, Buffalo
Tayler Persons, Jr., G, Ball State
Jaelan Sanford, Jr., G, Toledo
Demajeo Wiggins, Jr., F, Bowling Green
2017-18 All-MAC Third Team
Wes Clark, Sr., G, Buffalo
Elijah Minnie, R-Jr., F, Eastern Michigan
Trey Moses, Jr., C, Ball State
Darrian Ringo, Jr., G, Miami
Jaylin Walker, Jr., G, Kent State
2017-18 All-MAC Honorable Mention
Jordan Dartis, Jr., G, Ohio
Daniel Utomi, So., F, Akron
Justin Turner, R-Fr., G, Bowling Green
Nike Sibande, Fr., G, Miami
Paul Jackson, R-Jr., G, Eastern Michigan
2017-18 MAC All-Defensive Team
Tim Bond, Sr., G, Eastern Michigan
Davonta Jordan, So., G, Buffalo
Bryce Moore, Jr., G, Western Michigan
Darrian Ringo, Jr., G, Miami
James Thompson IV, Jr., F/C, Eastern Michigan
2017-18 MAC All-Freshman Team
Dalonte Brown, Fr., F, Miami
Marreon Jackson, Fr., G, Toledo
Teyvion Kirk, Fr., G, Ohio
Nike Sibande, Fr., G, Miami
Justin Turner, R-Fr., G, Bowling Green