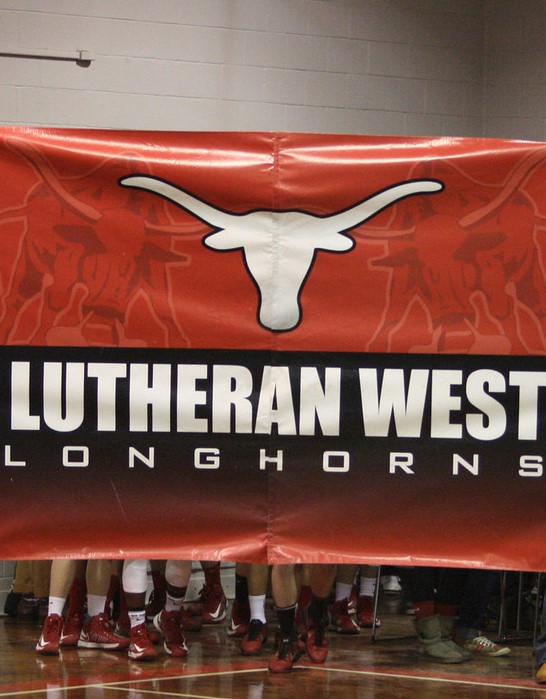 Lutheran High School West announced the hiring of Nick Toth as head basketball coach entering the 2017-18 season.
The Longhorns went 5-17 overall in 2016-17 with a 3-13 record in Patriot Athletic Conference play and are looking to build the program back up into one of the PAC contenders.
Read the press release, via Lutheran West Athletics below:
LUTHERAN WEST HIRES NICK TOTH AS HEAD COACH OF BASKETBALL PROGRAM
Rocky River, OH, May 10, 2017– Three months after being hired by the Football program to run the offense, Lutheran West High School has selected Nick Toth to take over the basketball program. Coach Toth's experience in coaching is impressive: he has coached and built successful programs in football at various levels, including high school and college.
He has won state and league championships, state and league coach of the year awards, served as a Christian high school athletic director at Toledo Central Catholic, and coached for years at the NCAA Division I level.
Coach Toth was the Head JV Basketball Coach at Padua in the late 1970's, as well as a Varsity Assistant at Columbia High School. While he has not built his career solely around basketball, he has earned a "PhD" in coaching over his career. Just as a successful multi-sport athlete must eventually choose a path, Coach Toth's coaching career was led down the football path for many years. However, he is equally passionate about basketball.
Welcome Coach Toth! #HornsUp @MJournalSports @TimRogersCLE @MJ_JBehm @MedleyHoops @shalhoutf pic.twitter.com/012sR170LB

— LW Athletics (@LW_Athletics) May 10, 2017
He is known as a program builder—the type of coach who aims for success on the field or the court, but also puts in the behind-the-scenes work to develop the vision and future of the program. His competitive drive will trickle down to Lutheran West basketball, giving the program a healthy sense of competitive pride in their team, their school, and themselves.
"I'm happy and excited to be the next Head Coach of the Lutheran West basketball program. I love the school and the kids. We have an opportunity to do something special here. Being competitive is not the goal– we want more than that, we want to build the program and win games. We will play hard and we will work to establish ourselves as a team who plays great defense." –Nick Toth, Head Basketball Coach "Coach Toth's coaching style is one that resonates with me—it's rare to find a coach who can do two crucial things successfully and simultaneously: first, relate to young people, showing them that he genuinely cares for their development and their lives; and second, using that genuine relationship he builds to create player investment in the team's goals and culture, while pushing them to reach their highest potential.
Through this approach I am confident he will hold everyone in the program accountable to the habits, behaviors, and values he will instill as he shapes the identity of our program and the players who define it." –Ryan Miller, Athletic Director Toth has hired Mr. Luke Toth to fill the role of Varsity assistant coach. Luke played three years of varsity basketball at Parma Senior High in Parma, Ohio.
During his time at Parma High, he was named 1st Team All- Northeast Ohio Conference in 2009 and 2010. He was also named All-District, All-Sun Newspaper 1st Team, Parma's Best Rated Player, and he was selected to play in the Greater Cleveland All-Star game.
He was also awarded the OHSAA Archie Griffin Sportsmanship Award. He was named a Northeast Ohio Conference Scholar Athlete in 2009 and 2010. During his senior season, he led Parma to a Northeast Ohio Conference Championship with a perfect conference record of 10-0, while also achieving the best record in school history (19-4), which still stands today. He helped Parma reach the District Finals as a junior and District Semi-Finals as a senior.
He also helped Parma to a #10 ranking in the Cleveland Plain Dealer's Top 25 Poll. After his playing career at Parma High, Luke went on to receive a basketball scholarship to junior college powerhouse Lakeland Community College in Kirtland, Ohio. During his time at Lakeland, he was named a S.T.A.R. Student Athlete on a team that finished 24-12 and finished 8th at the NJCAA National Championship. He played on a team that won the first District Championship in school history.
After spending his freshman season at Lakeland, he transferred to Cuyahoga Community College in Cleveland, Ohio, where he sat out one season with a knee injury. He then played one year at Tri-C before giving the game up due to injuries. Luke eventually went on to graduate from John Carroll University. Toth has also hired Mr. Len Marcinko to serve as a Special Assistant on the staff. Marcinko has served in a variety of positions at Holy Name High School, Case Western Reserve University, and Hiram College to name a few. Lutheran West is currently accepting applications for the role of Freshman Coach and Junior Varsity Coach.