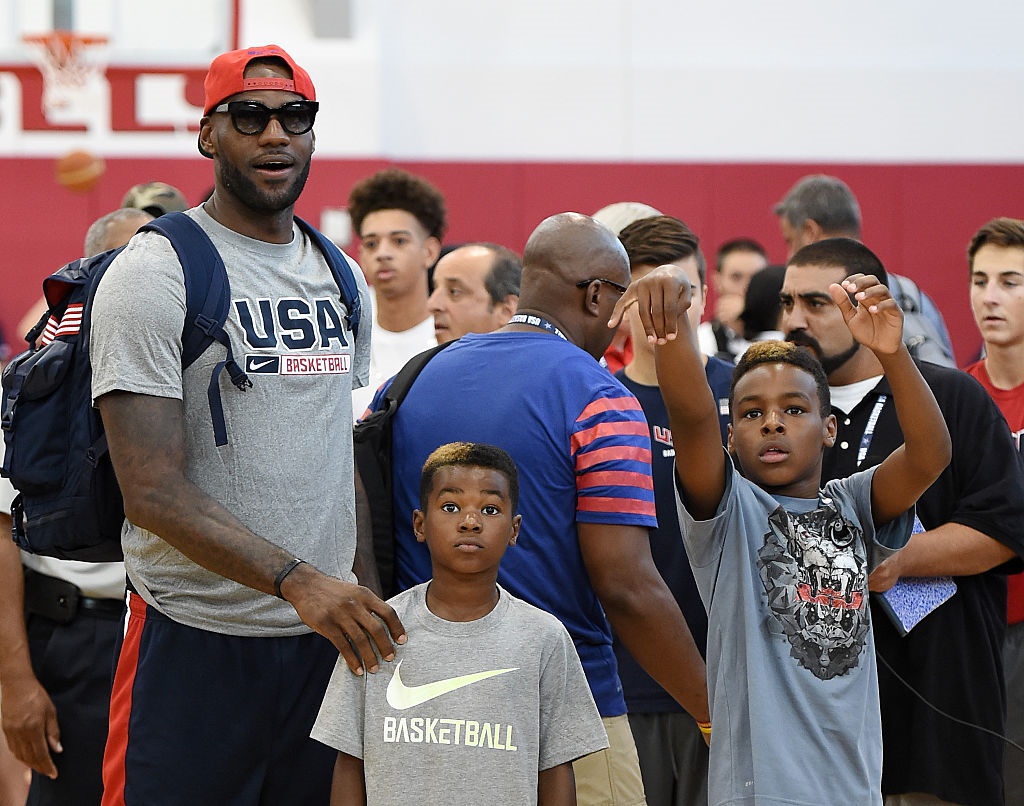 In the most recent news from Akron, LeBron James Jr. has dropped a new highlight reel that could make one think about the future of basketball and the NBA.
The possibility of LBJ Jr and his father, 31-year old LeBron James of the Cleveland Cavaliers, playing in the NBA at the same time could actually happen.
Little Lebron, now 11 is already a force to be reckoned with when it comes to the hardwood. See the new highlight video below:
College recruiting starts early these days and I'm sure with the legacy that LBJ Sr. has been building over his career, this would be a sight to see.
If you do the math, it would be somewhere around 2024 when he could get drafted. Sam Gardner of Fox Sports had this to say:
"That's no surprise considering James' bloodlines, and it's not the first time we've seen evidence that he's a special player. But at 11 years old, little LeBron is finally getting old enough that it's reasonable to at least start projecting how good he eventually might be. As in, could he one day play alongside his dad in the NBA?

It's far from a given, but it could happen — at least mathematically."
LeBron James: "If I take 10 more years in the NBA I would have the opportunity to play with my son ..or against him" pic.twitter.com/IL3dA2sj2m

— WORLDSTARHIPHOP (@WORLDSTAR) December 21, 2016