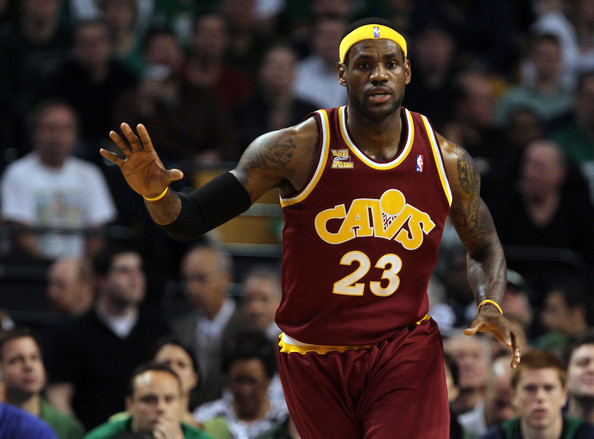 After the Cavs' 124-91 dominant performance over the Denver Nuggets, LeBron James did his usual post-game interview in the locker room with reporters.
James was asked about his great night, in which he posted a triple-double with a game-high 33 points; the significance of the Cavs winning their 50th game and clinching the Central Division Title; and typical questions about the game.
Everything was business as usual until Northeast Ohio Media Group's Joe Vardon asked him about a touchy subject… Why did he unfollow the Cavs on Twitter and Instagram on Monday?
LeBron couldn't even think when he was asked about the unfollow https://t.co/JmHHTpyxHX pic.twitter.com/gLBRS0SzTB

— Kenny Ducey (@KennyDucey) March 22, 2016
LeBron and a Cavs PR employee simultaneously respond, "Next Question."
Then, Chris Parker of Cleveland Scene tries to ask a question about basketball, to which LeBron responds, "I'm done."
Here is the audio of the full exchange:
https://soundcloud.com/matthew-medley-299166887/lebron-shuts-down-twitter-question
The look on LeBron's face was priceless. If you want to see the context of the full video, click here and skip forward to the 4:40 mark. It's worth checking out if you follow the Cavs as much as LeBron follows people on Twitter.
We also want to send our regards to our buddy Mr. Parker. All he wanted to know was about the Cavs' great assists!