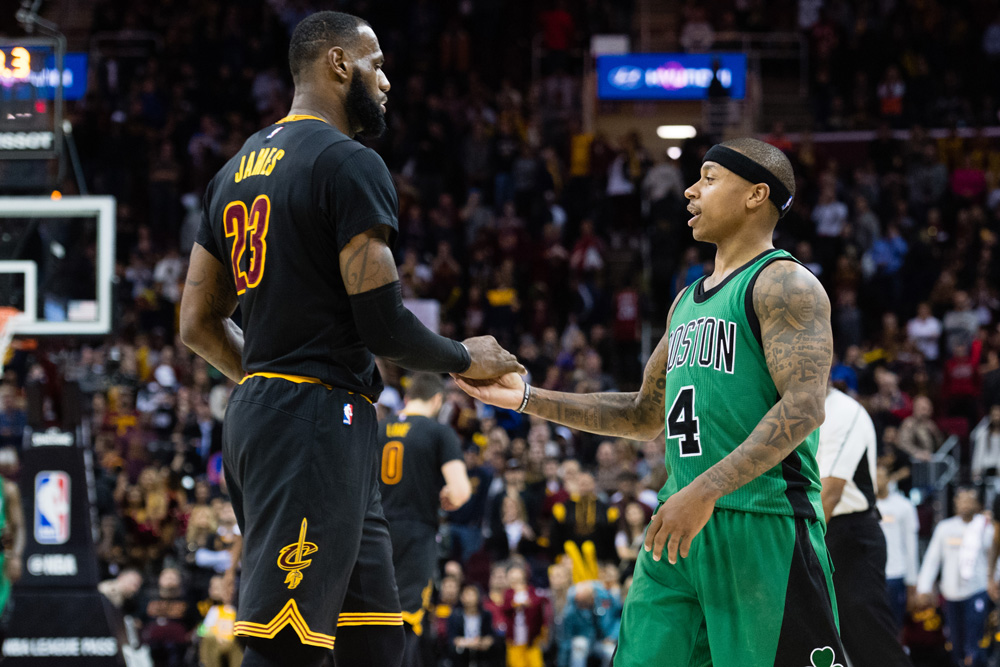 LeBron James went to bat for new teammate Isaiah Thomas after Boston fans burned Thomas' jersey.
The fans' reactions were a result of Thomas being traded to the Cavaliers for Kyrie Irving. Considering James has had to deal with his jersey being burned after he left Cleveland for Miami in 2010, it's no wonder that he was quick to defend his new teammate in a series of tweets.
"The burning of the jersey thing is getting ridiculous now! The man was traded What do u not understand?," James said.
Read the full series of tweets below:
The burning of the jersey thing is getting ridiculous now! The man was traded. What do u not understand? & played in a game after …..

— LeBron James (@KingJames) August 24, 2017
sister tragic death. Gordon Hayward paid he's dues as well and decided to do what's best for him and family. Put in the work, got better….

— LeBron James (@KingJames) August 24, 2017
Became an All-Star, etc!! If these guys weren't good, u guys would be the first to say "get them up out of here". Man beat it! When "we"….

— LeBron James (@KingJames) August 24, 2017
decide to do what best for us it's "cowardly" "traitor", etc but when it's on the other side it's "business" huh!?!? Ooh ok. Man do…..

— LeBron James (@KingJames) August 24, 2017
what u feel is best for your profession, love, family, happiness and continue to #StriveForGreatness? #Salute

— LeBron James (@KingJames) August 24, 2017