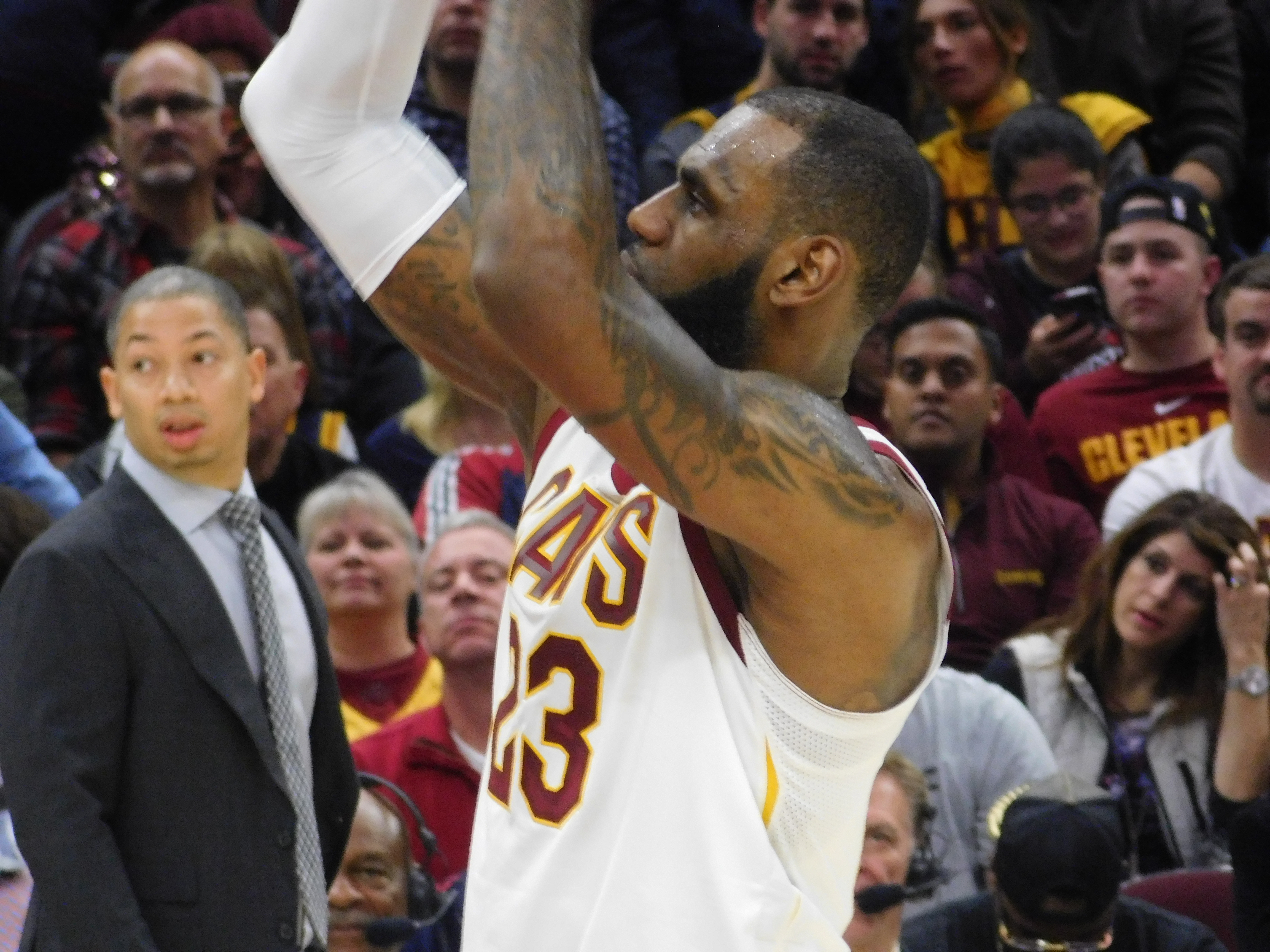 INDEPENDENCE, OHIO– At Cavaliers shootaround on Wednesday LeBron James was asked about some recent suggestions when it comes to changes in the NBA Playoff format.
Per Zach Lowe of ESPN, the league has discussed a play-in format that would work like this:
"[T]wo four-team tournaments featuring the seventh, eighth, ninth, and 10th seeds in each conference. The seventh seed would host the eighth seed, with the winner of that single game nabbing the seventh spot, sources say. Meanwhile, the ninth seed would host the 10th seed, with the winner of that game facing the loser of the 7-versus-8 matchup for the final playoff spot."
James shot down the idea fairly quickly.
"That's wack," he said. "That's wack because you've got to earn your spot to be in the postseason. There's no consolation for finishing last. That's corny. That's corny. That's wack.
"Even if my record is better than yours? Nah that's wack."
This is now the second time this year he has shot down any suggestions to changes when it comes to the playoffs.
Following the All-Star break James was asked how he would feel if the league were to simply take the best 16 teams into the postseason, regardless of conference. James was, of course, a proponent of changing the All-Star Game format that allows players to draft teams regardless of conference, but essentially said the playoffs are a different animal.
"I would disagree with that," James said last month. "I think our league has been built the right way as far as when it comes to the postseason. There's been dominant conferences throughout time.
"Obviously, in the 80s, it was mismatched. You had the Lakers who dominated the league at one point, and then you had Boston who dominated the league. In the 90s, you had Chicago who dominated the league. San Antonio has had its run. We had our run in the East Miami. Golden State is having their run. So it just changes the landscape and history of the game if you start messing with seedings in playoffs."
LeBron on why he doesn't think the playoff format should be changed to the best 1-16 teams regardless of conference. pic.twitter.com/2EoGv1SqIP

— Ashley Bastock (@AshleyBastock42) February 21, 2018