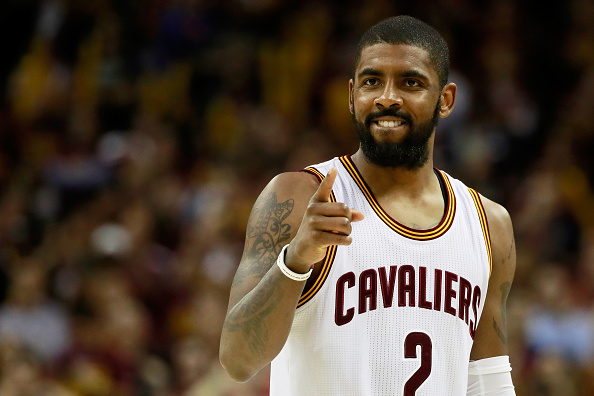 The two month soap opera that is the Cleveland Cavaliers came to an abrupt, stunning conclusion late Tuesday evening when disgruntled four-time All-Star Kyrie Irving was dealt to the rival Boston Celtics.
In return the Cavs receive PG Isaiah Thomas, SF Jae Crowder, C Ante Zizic and a 2018 Brooklyn Nets unprotected first round pick.
We could go on for days as to who got the better end of this deal, and which team got better. One thing is for sure, it makes the regular season a bit more meaningful and brings spice to an already brewing rivalry. But, now that it's done, the organization, the players and the city can take a deep breath, and move on.
I can't wrap my head around the reason or reasons Irving made this decision to leave, or even when he made it. It didn't make any sense then and it doesn't now. No one will really ever know for sure, unless a tell-all book is written sometime down the road. One thing is certain, the city will never forget what he did during the summer of 2016.
I'm not going to sit here and write about how I despise him and his decision. Neither am I going the burn the Kyrie jersey route. Inversely, I am going to express the absolute pleasure I had watching this special talent on a nightly basis.
We're going to miss him. Terribly. He is a supreme talent on the court, and most importantly, off the court.
He played with a flair and passion that exemplified all that is Cleveland. He had that hard-working, hard nosed, never give up, earn everything you get attitude that made him so popular here.
We can reminisce about his greatest games in a Cavs uniform, but I wouldn't have enough space to write it all down. His historic 2016 Playoff run is what we will most remember. He was spectacular.
The man we affectionately call Uncle Drew was on a mission, every bit as responsible as LeBron James for bringing Cleveland its first title in 52 years. It couldn't be done without him.
The shot heard round the world had a new meaning. And that, my friends, could have been the beginning of what came to an end tonight.
It's pretty difficult for me to blame him for wanting out. He proved his worth, he feels he shouldn't be a second to anyone, not even LeBron. Isn't that what we all strive for? To be the best we can be? To be a leader?
The speculation and hyperbole will begin again tomorrow morning. The alleged trashed relationship between he and James will rear it's ugly head once again.
The "experts" will weigh in on how horrible it is to play along side James. But, what we won't hear is what Irving meant to this city, and what he meant to Northeast Ohio.
Kyrie is now a Celtic, like it or not. He's an opponent, the enemy so to speak. It is the end of an era, a long and successful run. But, we should be proud because one thing he will ALWAYS be, is a Cleveland champion.