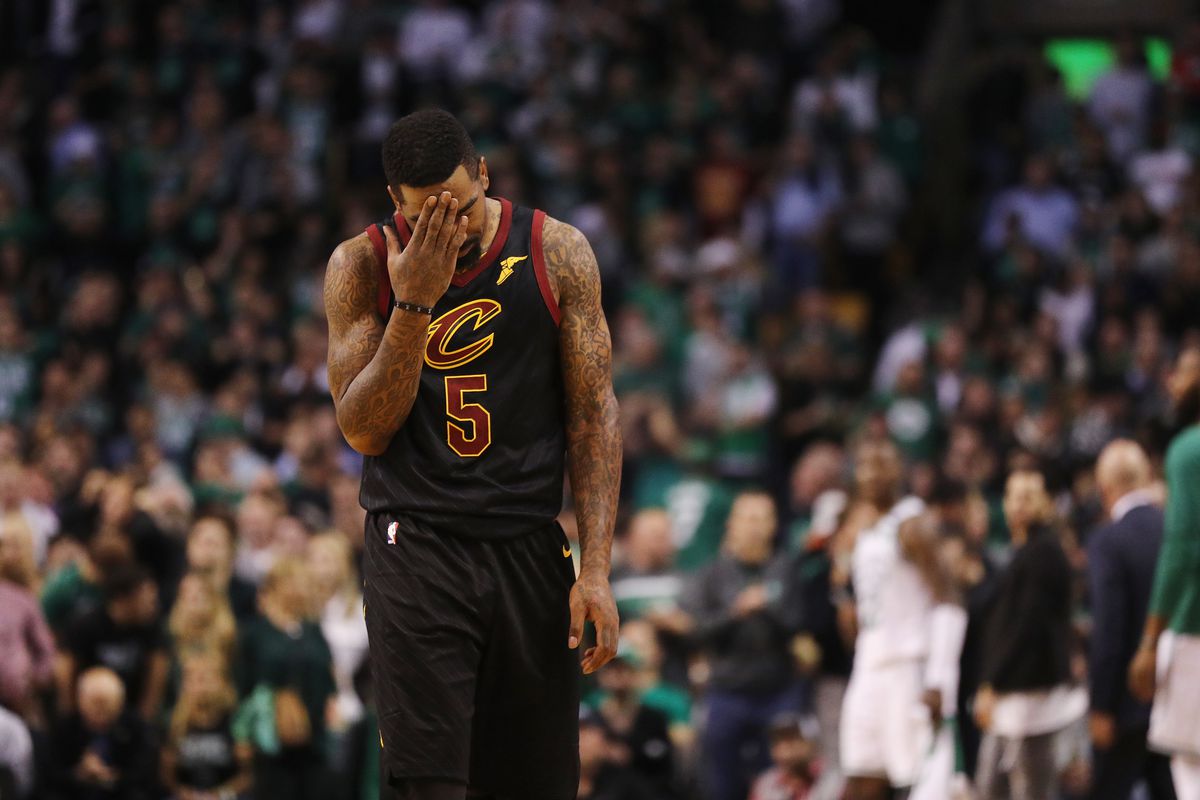 Cleveland- The Cleveland Cavaliers front office spoke of the playoffs coming into this season,  trying to carry on the winning culture left behind by LeBron James. It became apparent early on, that this was probably not going to be the case. A slew of injuries and chemistry issues have defined the (2-13) start, and it doesn't appear things are going to get better anytime soon. Early Tuesday morning Jason Lloyd of the Athletic released an article that had a few little nuggets. The focus of the piece of Jr Smith, reminder the Cavaliers veteran asked for a trade a few weeks ago.
Smith told the Athletic on Monday, "I don't think the goal is to win. The goal isn't to go out there and try to get as many wins as you can. He goes on to say, "I think the goal is to develop and lose to get lottery picks. I think that was always the plan." For Smith to be honest like this may be surprising to some, but for those who have followed his career it should come as no surprise. Upon coming to Cleveland in 2015, Smith's reputation throughout the league was mixed. Until Smith was a key piece for the Cavs during their 2016 championship run, the league disrespected the troubled scorer.
Cleveland has become a second home to Smith, he's gone through a lot both on and off the court the last few seasons. There is a mutual love and respect between Smith and fans, but it appears the end is near. Smith has made it clear that he doesn't want to be apart of the "tank", he wants to be apart of competitive team that is trying to win, he's probably not going to find that this season in Cleveland. "Not if the goal isn't to compete, to win," Smith said, according to The Athletic.
The veteran is reluctant to reaching a buyout with Cleveland, being does have an expiring contract at $14.7 million. "I don't want my legacy to be remembered like that in Cleveland," Smith voiced, according to the Athletic. "I don't think that's fair to the people I see every single day walking around the arena. I don't think that's fair to the trainers or equipment guys. … I just look at it differently than being traded. I don't like the statement of getting bought out."
Joe Vardon of the Athletic added to the initial report Tuesday afternoon.  Jr Smith is no longer with the Cavs, and will be working out on his own. This all comes just a day before the return of LeBron James to Cleveland on Wednesday night.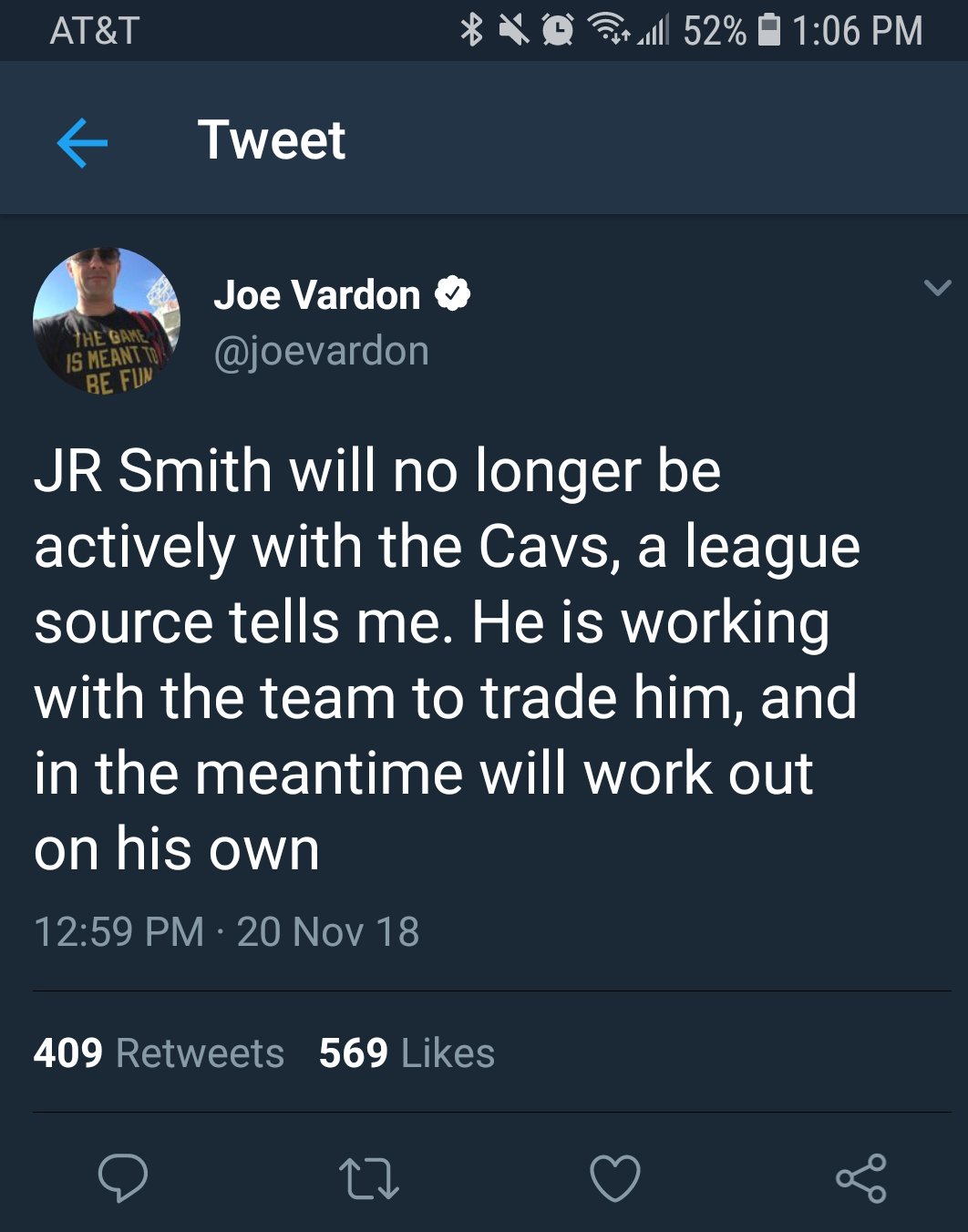 **This story will be updated Tuesday afternoon with possible Jr Smith trade destinations. This is a story Cavs fans should follow this story closely because a Jr trade may be the first of many changes made by the Cavaliers. **

NEO Sports Insiders Newsletter
Sign up to receive our NEOSI newsletter, and keep up to date with all the latest Cleveland sports news.