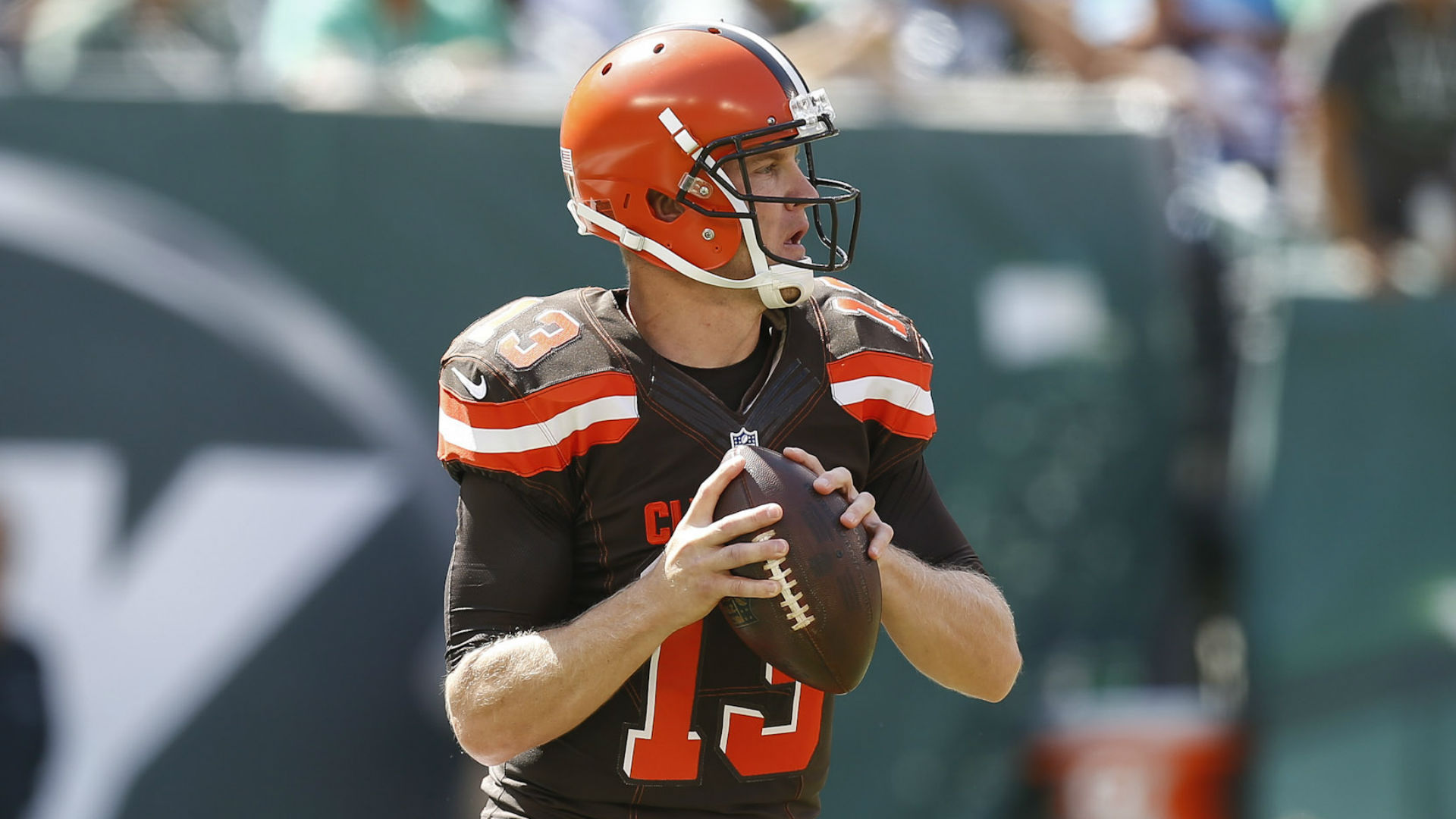 The Cleveland Browns have not had a very great start of this 2016 NFL season.
Just yesterday, the team scored 20 total points in the first quarter and everything seemed to be going right. That was until quarterback Josh McCown went out with a shoulder injury and third-string quarterback Cody Kessler was warming up on the sidelines.
McCown, 37, returned to the game and finished it, but the Browns fell to the Ravens 25-20 after the team didn't record a single score in the next three quarters.
In a recent article over on Cleveland.com, Mary Kay Cabot said that McCown's injury is 'believed to be serious'. The report coming in says that the veteran quarterback is in quite a lot of pain and that the team feels he will 'be out awhile.'
This quarterback position is extremely weak. The only other quarterback that is currently on the roster is third-round draft pick Cody Kessler. This young rookie doesn't seem ready to play in an NFL game despite him saying that he is.
Let's talk about options that Cleveland might take if McCown is out for an extended period of time.
This organization needs a veteran backup quarterback that has a good IQ and can learn a little bit of the playbook before Sunday. Here is a list of free agent quarterbacks that the Browns may target within the next few days.
Matt Flynn
T.J. Yates
Tarvaris Jackson
Ryan Lindley
Jimmy Clausen
Ricky Stanzi
Another team that may be taking a quarterback this week is the New England Patriots. Expect them to either take Matt Flynn or Ryan Lindley, considering they have been in a Patriots system before.
In my honest opinion, I would try to get Matt Flynn. He is a solid backup who has won football games before. If the Patriots indeed pick Flynn to become a backup in New England, the next best quarterback is T.J Yates. Again, another veteran who has won football games. Not just in the regular season but actually has a postseason win as well.
It will be interesting to see what the Browns do with this terrible situation. We will keep you up to date on NEOSportsInsiders.
Go Browns! 

NEO Sports Insiders Newsletter
Sign up to receive our NEOSI newsletter, and keep up to date with all the latest Cleveland sports news.