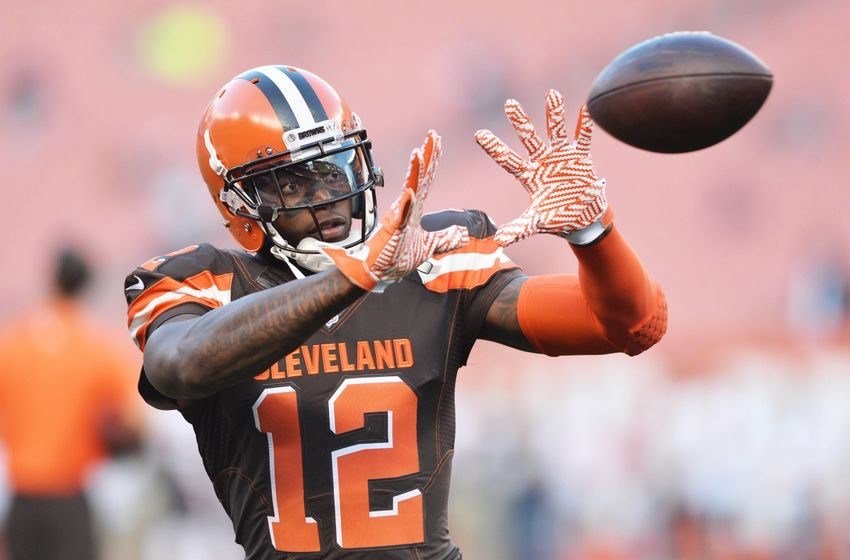 Berea- Jimmy Haslam talked about Josh Gordon before training camp today.
Jimmy Haslam made it known immediately that he cares more about Josh Gordon off the field than he does on the field, "I think it is consistent throughout the organization – (General Manager) John (Dorsey) and (Coach) Hue (Jackson) have answered this question, and Dee and I have talked about it a lot – first of all, we are interested in Josh the person. We respect his privacy, and until Josh gets back to camp, we are going to focus on the players that are here."
There has been a rumor swirling around that Josh Gordon might have to apply for reinstatement to the Browns and get approved from NFL Commissioner Roger Goodell.  Jimmy Haslam wouldn't say whether that's true or not, "I really do not want to comment on that. We are focused on hoping Josh gets better and respecting his privacy. At the same time, we have a lot of good football players here that we are anxious to see this afternoon."
Haslam not commenting on this does not appear to be a good sign for Browns' fans.  If it were not true then there would be nothing to comment on.
Jimmy Haslam was asked about a breaking point with Gordon, "This is a difficult situation. Josh has clearly struggled with addiction – he would tell you that – over a long period of time. I think that we saw a different Josh Gordon here in the spring and during workouts. He is working hard. We are going to continue to work with the person and try to help him out both personally and professionally until it does not make sense."
One possible option for the Browns is signing Dez Bryant in case Josh Gordon cannot come back, Haslam said that was not a question for him, "That is more of a question for John. I think what you see out of John and his group is that they are continually looking to make the team better. We are talking to a lot of people. We are working guys out. We had two guys working out earlier today. We are going to continue to whether it is our ninth offensive linemen or a former star receiver for another team, we are going to continue to look at any and everybody we can to make our team better. I do not think Dee and I will ever comment on individual players we may or not be looking at, but John is working hard to make the team better every single day."

NEO Sports Insiders Newsletter
Sign up to receive our NEOSI newsletter, and keep up to date with all the latest Cleveland sports news.