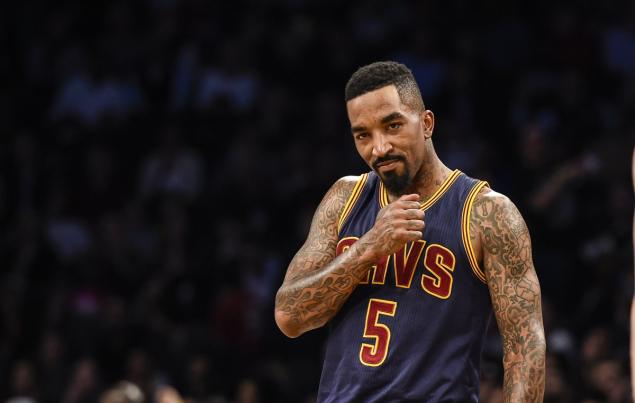 CLEVELAND, Ohio – Cleveland Cavalier's Guard J.R. Smith may return to the court sooner than expected according to league sources.
The fractured thumb has sidelined Smith since mid-December and he possibly could return sooner… as soon as mid-March from what sources told ESPN.
On the other hand, no pun intended, Smith tweeted this out just a short while ago…
Please don't believe the hype. Still a ways to go. "Sources" means they have nothing else to wright. Trusting my process!

— JR Smith (@TheRealJRSmith) February 13, 2017
Pardon his grammar within the post, but spell checkers out there brought it to his attention right afterwards to which he responded with this tweet.
Write for my spell checkers.

— JR Smith (@TheRealJRSmith) February 13, 2017
Give him a break because I'm sure it's difficult to text or tweet with a busted thumb. Proof that he's in need of some more rehab, so just trust the process.
Until Smith does return, the Cavs front office have signed players to help in the absence as LeBron and the boys keep doing what they do for the fans of the Championship Cavaliers.
We will keep you posted on any further developments in the recovery process as Smith continues to get through his rehabilitation. Thumbs up J.R. and we look forward to seeing back on the floor to defend ESPN's new Power Rankings that show the Cavs in 2nd place.