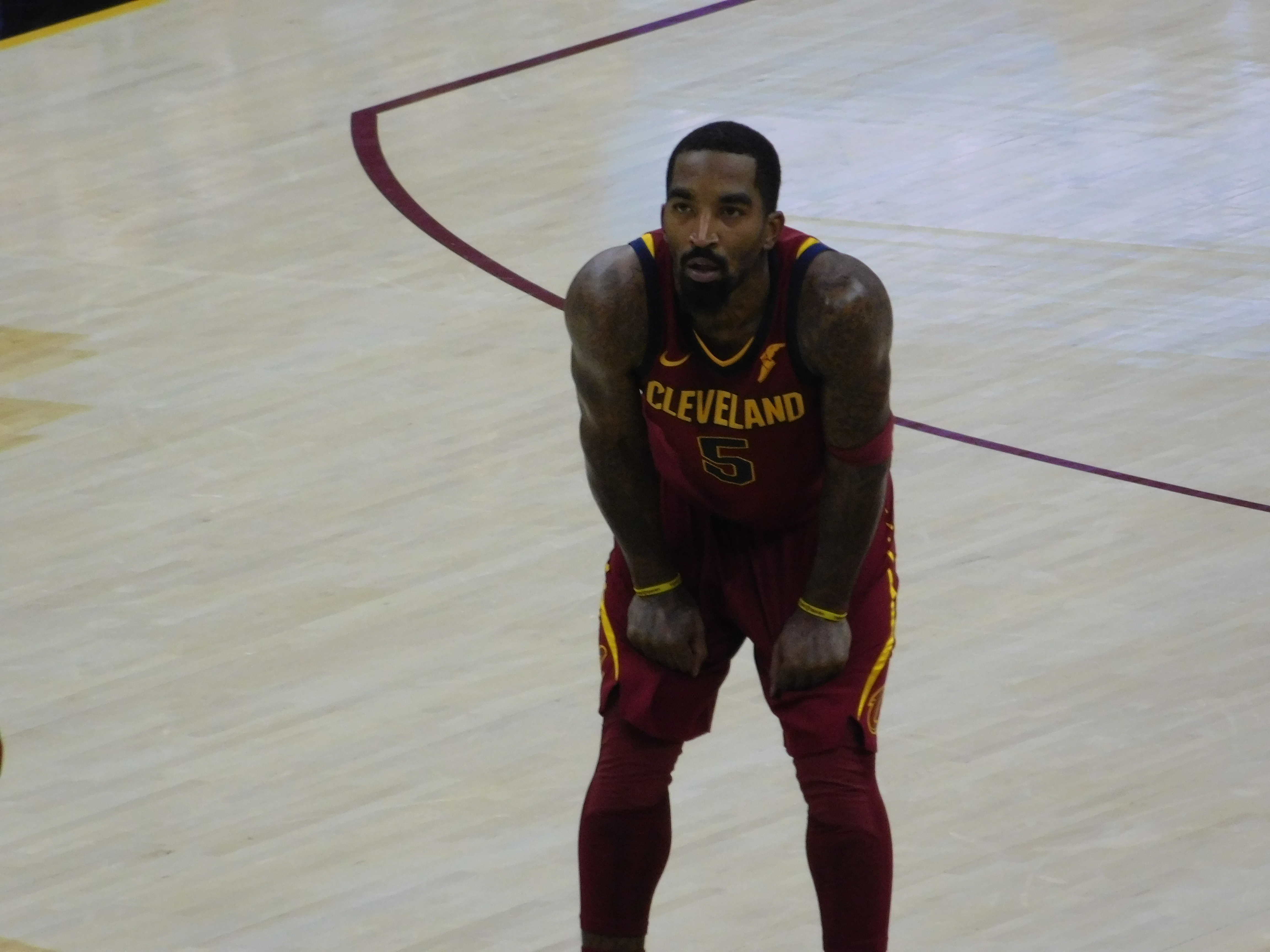 INDEPENDENCE, OHIO– Cavaliers guard J.R. Smith did not hold back at Tuesday morning's shootaround, saying that the Cleveland starters have been "horrible" as of late.
"Our first unit is killing us, digging ourselves in a hole and giving up, what 30 points in every first quarter, so we gotta do better," Smith said.
Smith's comments came on the heels of comments made by Dwyane Wade following Sunday afternoon's 117-115 loss to the Atlanta Hawks.
"[I]t's no secret in this locker room, but our first unit, we got to start off better," Wade said on Sunday. "I want one time for the first unit to get on the second unit because we blew a lead. I'm waiting for that day to happen. But we definitely got to start off better, man."
When Wade first came to Cleveland, it was with the intention of him leading the second unit. Prior to the start of the regular season, however, it was announced that Wade would start at shooting guard and Smith would be moved to the second unit. Smith spoke on the Road Trippin' Podcast after the fact, saying he was caught off guard by the move.
After the third game of the season, Wade came to Lue and asked to be moved to the second unit, which reinserted Smith back into the starting lineup. On Sunday, Wade had 25 points from off the bench, his highest scoring game as a Cavalier.
Smith has continued to struggle this year, averaging just 5.3 points while shooting 27.9 percent from the field and 23.4 percent from deep. What's more, he isn't even shooting the ball as often as he normally does. He's averaging just 4.7 three-point attempts per game. The last time he averaged below 5 attempts a game was in the 2010-11 season when he was with the Denver Nuggets.
But Smith's struggles are almost symbolic for the entire first unit. On Sunday, they fell into a 16-point hole that proved too deep to crawl out of down the stretch.
"Yeah, we're doing a horrible job," Smith said. "I mean, from the way we started the season off having two good games in a row and playing a team like Boston, who's obviously been playing really well now. Beating a team like Milwaukee in Milwaukee and playing a team like D.C., we play well against the teams we're quote, unquote supposed to play well against but the teams we're not or we're supposed to destroy, they've been killing us.
"I don't know if it's a lack of mentality or what, but it starts with us. We're the first guys who get the first crack at it and we give up way too many points. By the time the second unit comes in they're supposed to be trying to extend the lead or push the lead further and we're just putting them in a deep hole."
The most likely issue here is flat out effort, considering four out of the Cavs' six losses have come to teams with sub-500 records. When asked point blank if the Cavaliers have the mentality that every game matters, Smith was blunt in his answer.
"As a team no we don't, we have to gain that," he said. "The regular season is where you work on your habits, where you get accustomed to what you're really good at, what you're not so good at, and then you get to the playoffs and you move forward. That's how you pretty much go through your game schemes in the playoffs, how you guarded certain actions in the regular season. No, I wouldn't say we're—we're not where we need to be, we obviously all know that. But we're not far off either."
The Cavs play the Milwaukee Bucks tonight at 7 p.m.

NEO Sports Insiders Newsletter
Sign up to receive our NEOSI newsletter, and keep up to date with all the latest Cleveland sports news.