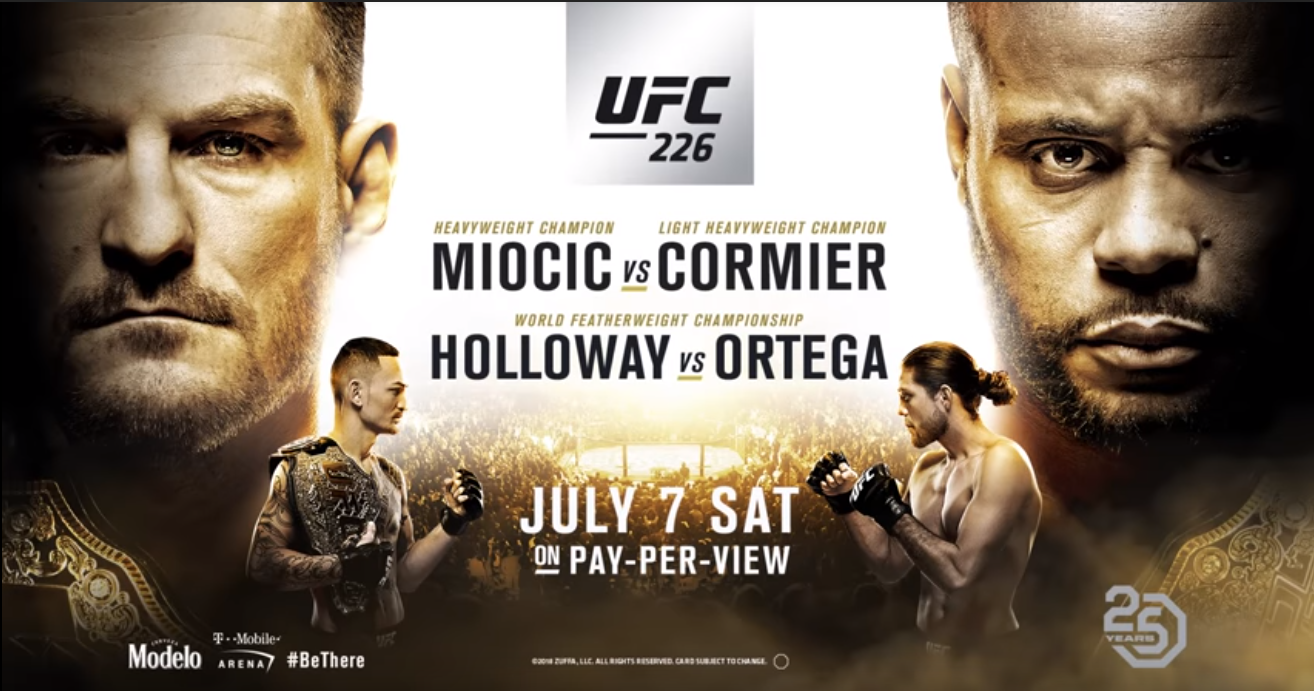 Just moments ago following the traditional Thursday night press conference in preparation for a major Saturday Night Pay Per View, the opponent of Cleveland native and UFC Heavyweight Champion Stipe Miocic took a spill from the stage of seating in Las Vegas.
Daniel Cormier, the current UFC Light Heavyweight Champion and Stipe's challenger Saturday night, stumbled and fell exiting the stage.  Early word is that he is okay, but we all know how easily and ankle can swell over the next 24 hours.  Suddenly, because of a freak accident, the main event is in serious jeopardy.  This is a dream match, that appears to be the toughest test of Stipe Miocic's career. MMA fans everywhere hope this is just a mild fluke that will not cancel the fight.
You can see the fall here
https://twitter.com/gifdsports/status/1015004517388177408
It's been a rough last 24 hours for the UFC and Dana White as they approach their biggest show of the year.  It was early this morning that the news broke of co main event head liner Max Holloway,  who was slated to defend his Featherweight championship against number one contender Brian Ortega in a much hyped bout, pulling out.  It was canceled when Holloway had to pull out with concussion like symptoms.
Holloway's camp sent this statement to MMAFighting.com earlier today.
Max's team and UFC staff noticed Max was not normal since late last week. This became obvious to many watching his interviews and public appearances the past few days.

He was showing concussion like symptoms before he even started his weight cut and was rushed to the ER on Monday where they admitted him over night. Initial scans seemed okay and he was released Tuesday afternoon but symptoms still continued.

Max fought with his team to continue with the fight. He showed some improvement over the next day but was still showing obvious symptoms. After open workouts he crashed and was very hard to wake up, when he did he had flashing vision and slurred speech.