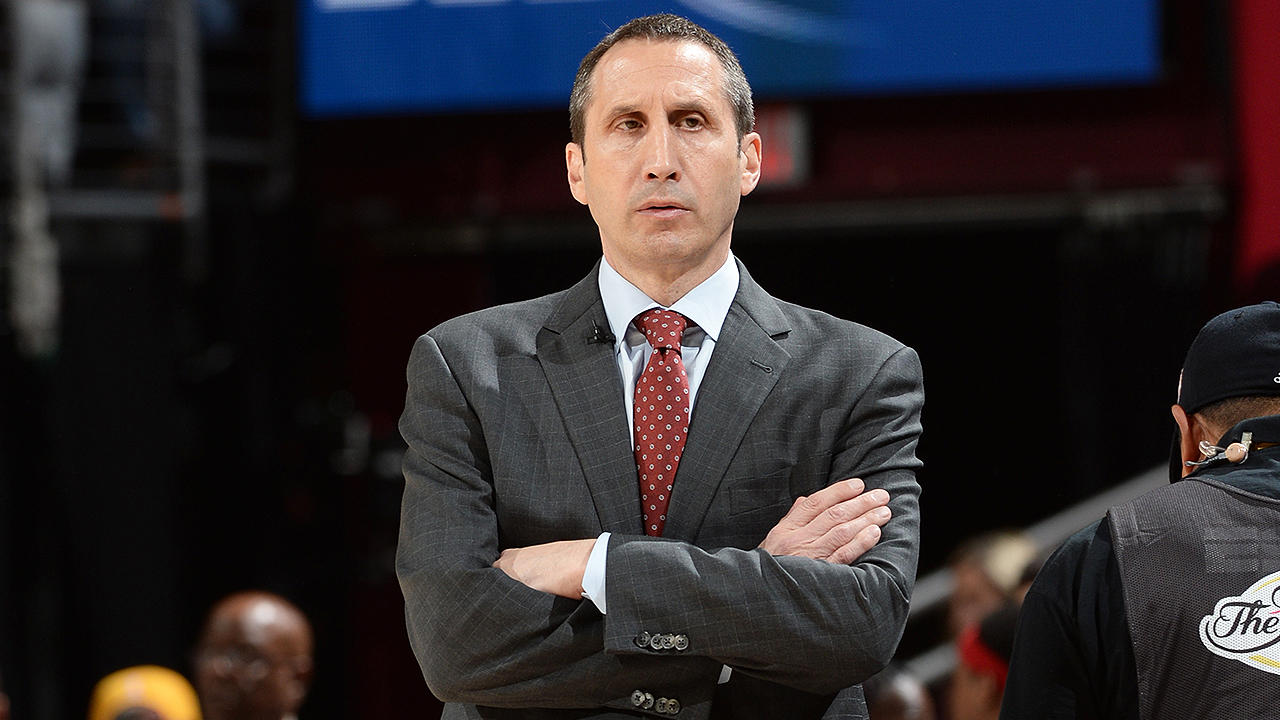 We are just three weeks into 2016 and already not one but two head coaches have been fired in the city of Cleveland. One was fired just a couple of hours after concluding his teams disaster of season. The other was fired exactly half way through his teams season despite leading their conference and coming off a trip to the championship series just seven months ago.
On January 3, Browns owner Jimmy Haslam pulled the plug on Mike Pettine following a 3-13 season. After beginning his coaching career at 7-4, Pettine only won three of his final 21 games.
Friday afternoon, Cavaliers general manager David Griffin dropped a bombshell by firing David Blatt just a year and a half into his tenure in Cleveland. A move that caught everyone by surprise.
"On behalf of the organization, I would like to thank David Blatt for his efforts and commitment to this franchise," said Griffin. "He spent the last year and a half battling intense scrutiny, working to mold a very willful group and we all recognize that is not at all an easy task. But with that said, when you have the clarity of purpose that our ownership has instilled in this entire organization, decisions often make themselves. Every decision made is an answer to the following question: does it put us in the best position to deliver Championships to Northeast, Ohio."
It's no wonder why the city of Cleveland can never get the championship monkey off of its back, not to mention the poor reputation the national media has placed on us despite having a loyal fan base.
Since 2010, the longest a head coach has spent with his team in the city of Cleveland is three years. Indians manager Terry Francona is that guy and will enter his fourth season beginning next month. Even though he is the most tenured head coach in Cleveland currently, there is no guarantee that the Indians won't make a change if the tribe gets off to a slow start again. Francona guided the Indians to the American League wild card game in his first season as the Indians skipper, but slow starts the last two seasons have ended any chance of playing baseball in October.
Cleveland has been labeled as the place where professional quarterbacks go to die. The same could be said for professional head coaches. The days of Paul Brown, Marty Schottenheimer, Mike Hargrove, Lenny Wilkens, and Mike Fratello are long gone but are certainly not forgotten.
The names of Pettine, Blatt, Rob Chudzinski, Mike Brown, Paul Silas, Byron Scott, Manny Acta, Eric Wedge, Pat Shurmur, Butch Davis, Eric Mangini, Romeo Crennel, and Chris Palmer are names we want to forget but for some reason we will never forget.
Pages: 1 2