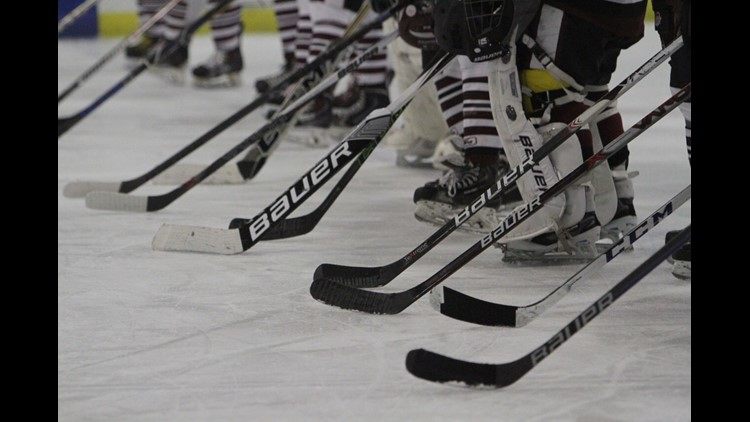 Nordonia bounced back from an opening night loss to Westlake 6-3, with a big win tonight over Bay Village 6-1.  It was a dominating effort from stat to finish that showed a lot of heart and tremendous skill from the Knights.
The Knights exciting home opener was capped off by suffocating defense, only allowing the Rockets to get off 4 shots all game.  Socring for the night was
Nick Peters with 1 goal & 3 assists.
Carson Carrell with 2 goals & 1 assist
Brian Sebastian with 1 goal and 2 assists
Drew McKinley with 2 goals
Nate Juchnick, Nate Owen and Josh Krysinski with 1 assist each.