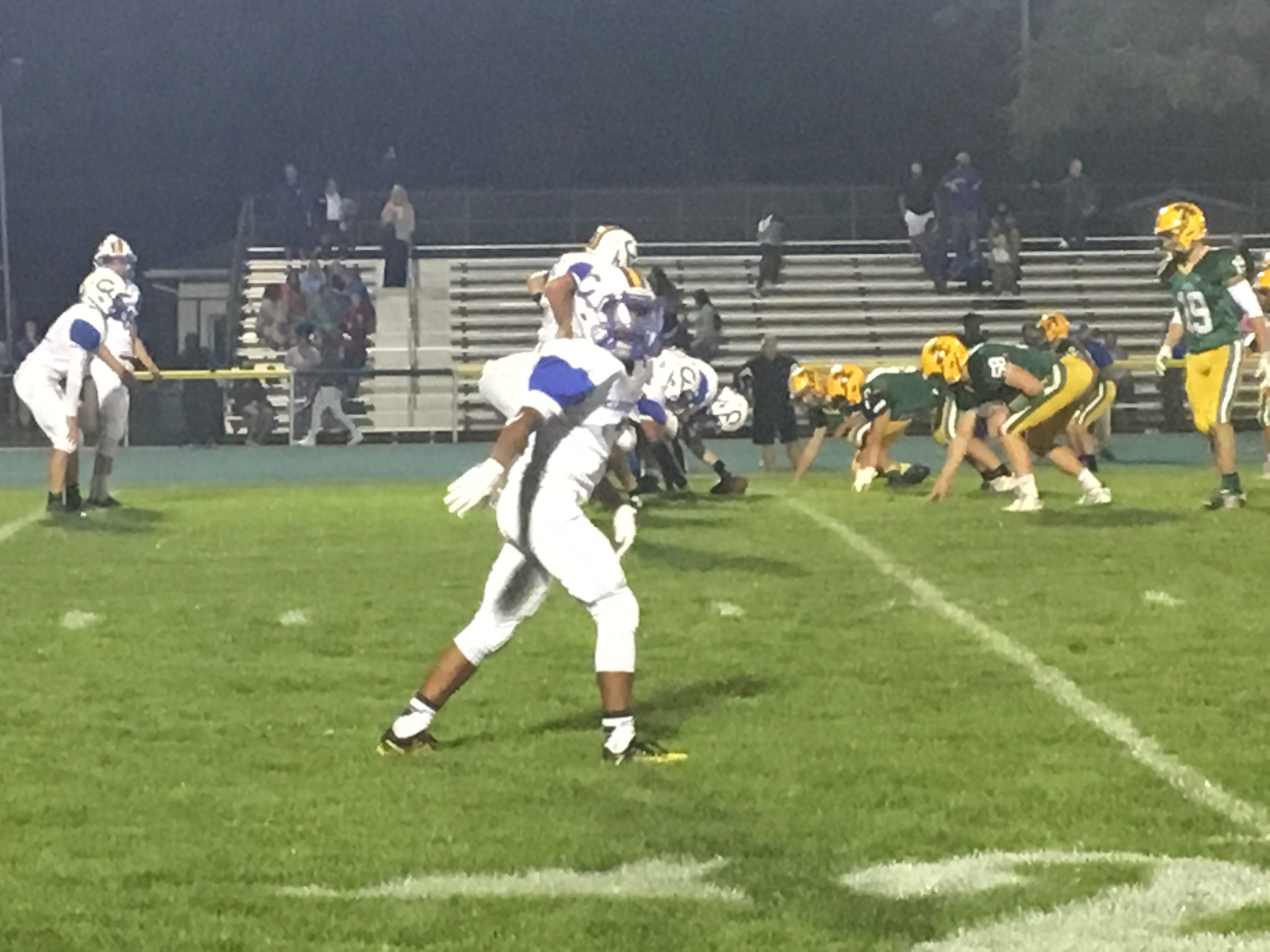 It was a long time coming for Clearview Clippers head coach Mike Collier and his team in 2018, but finally after 15 long seasons, the Clippers notched a well-deserved playoff win in 2018.
The Clippers got over the playoff hump with a 30-16 win over the Highland Hornets on November 3rd. Their season ended the following week with a 26-8 loss to Clear Fork, but make no mistake the Clippers have laid a solid foundation for another big season in 2019.
Part of the reason for excitement in Clearview is due to a number of talented returning starters, who should make the Clippers dangerous on both sides of the ball.
"It's a fun group, a group that has grown up together," Collier said. "They have bonded as brothers, they have great chemistry, they've grown up together, and it's going to be a fun ride.
"We have Chase Christensen as our quarterback, we're going to have C.J. Fleming in the backfield who was a great defensive lineman, Jordan Reed at receiver, these guys will carry our team this year."
The bond on the Clippers can be seen week in and week out, as this group has not only grown up together but also they spend plenty of time off the field challenging each other and making each other better.
"They love each other and hang out together, they don't lack confidence, they push each other in everything they do, I think it makes a difference on our football team and it carries over," Collier said.
The Clippers on offense should be very good with Christensen leading the way as the signal-caller, but it's the Clippers defense that could make even more noise in 2019.
After an opening night 33-0 loss to the Amherst Comets last year, the Clippers defense flexed their muscles and allowed 21 points in their next four games. The team didn't lose another game all season until the second round of the playoffs.
"Our defensive line and backfield are all returning, we have all three of our lineman back from our 3-4 system, they are very physical and I'm, very excited to see them progress," Collier said.
Just three years ago the Clippers were a 4-6 football team, but patience and growth as well as the closeness of this group has paid off in a big way.
2019 should be another fun year in Clearview, and it should pay off with the Clippers pushing yet again to make it back to the postseason with the chance to push even further.
"We are definitely on the right track, this is a progression that we've made, and I think we've made some changes, pushing for the relationship piece and we've pushed for the family atmosphere we've been known for, and that's made a big difference," Collier said
"I think you're short changing yourself if you don't have high expectations, we understand we have a very tough schedule this year, but it's going to be a fun year."
2019 Schedule
8/30 7:00p @ Scott (Toledo, OH)
Location: Scott High School
9/6 7:00p @ Vermilion (Vermilion, OH)
Location: Vermilion High School
9/13 7:00p John Hay (Cleveland, OH)
Location: Clearview High School
9/20 7:00p @ Keystone (La Grange, OH)
Location: Keystone High School
9/27 7:00p Oberlin (Oberlin, OH)
Location: Clearview High School
10/4 7:00p Wellington (Wellington, OH)
Location: Clearview High School
10/11 7:00p @ Firelands (Oberlin, OH)
Location: Firelands High School
10/18 7:00p @ Columbia (Columbia Station, OH)
Location: Columbia High School
10/25 7:00p Black River (Sullivan, OH)
Location: Clearview Falls High School
11/1 7:00p Brookside (Sheffield, OH)
Location: Clearview High School