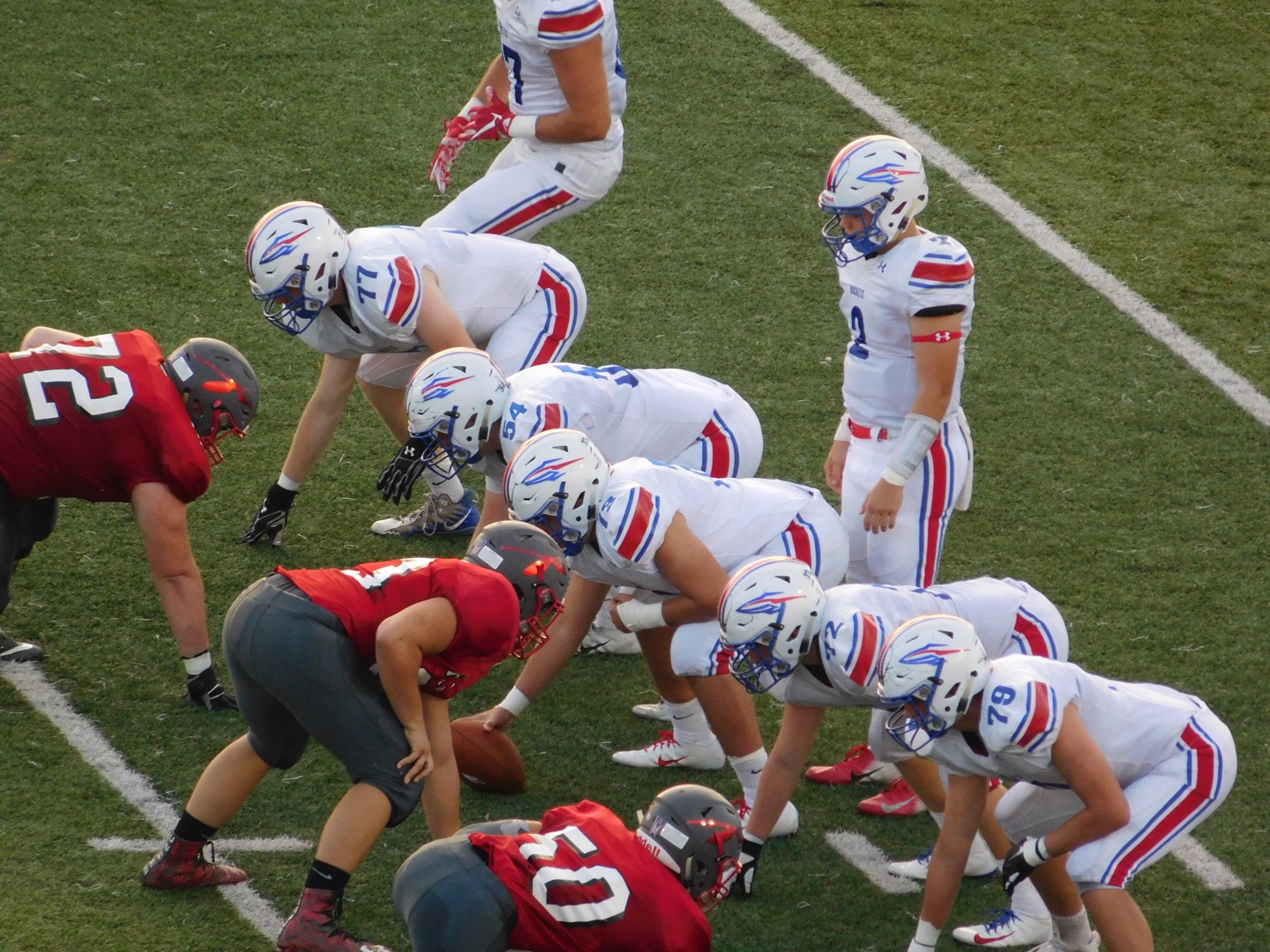 This recap is brought to you by BA Sweetie. You can visit them on line right now by clicking below.
BA Sweetie
PARMA, OHIO –The Bay Rockets had not lost a regular season game in 19 weeks entering Thursday night's game in Parma against the Redmen.
Led by a rushing attack that accounted for 277 yards, the Rockets extended that streak to 20 games, moving to 4-0 on the season with a solid 38-13 victory.
"It means a lot, like I told our guys, that's a couple offseasons in the mix, an awful lot of practices and coming to play each week, any given week you can have a couple of turnovers or something like that, but to do it 20 weeks in a row is awesome," Bay coach Ron Rutt said after the win.
The Rockets run game was led by Luke Herbruck who had 111 yards and two scores, helped out by junior fullback Joe Galati who put up 39 yards on six carries.
Sophomore Nick Buttari also had a chance to get some carries for the Rockets, adding 38 yards rushing with two touchdowns.
"We did a nice job on the ground for sure, Nick Buttari stepped up, got a handful of carries for us and did a really nice job, as a sophomore getting his first varsity carries he really got up in the role and ran the ball hard," Rutt said.
Parma, who falls to 1-3 with the loss, hung in and trailed just 17-7 at the half, and maintained that 10-point deficit midway through the third quarter until the Rockets were able to get a turnover and pull away.
The Redmen might have found a playmaker on offense in the loss, as freshman running back Dominic DeArman galloped his way to 173 yards on 24 carries and a score for Parma.
With the Rockets leading 17-0 late in the first half, the Redmen went on their best drive of the night, going 11 plays and covering 71 yards with DeArman going in from six yards out to make it a 10-point game at the half.
"It was disappointing the way (the first half) ended, but it just meant we had to play that much harder in the second half and continue to make plays," Rutt said. "I was proud of the way our guys responded in the second half."
The Rockets scored one-play after Herbruck picked off an Austin Vacca pass, as he raced 28 yards for a score to give Bay a 24-7 lead with 6:35 to play in the third quarter.
Buttari's four-yard run with :30 seconds left in the third put the Rockets ahead 31-7.
The fourth quarter saw the Redmen get one last score as Vacca went in from four yards out to make it a 31-13 game with 7:14 remaining.
Bay wrapped up the scoring as Herbruck took a handoff and ran 50 yards just 11 seconds after the Parma score to give Bay the 38-13 win.
"We preach 'do your job' all the time and those guys do a good job, it's kind of an 11-man group out there obviously, and no one guy tries to do too much, and we make plays," Rutt said.
Bay amassed 351 yards in the win, 277 of those yards came on the ground. The impressive day on the ground also helped the team in third downs as they went 4-for-8 in that department in the win.
"A lot of that credit goes to our offensive line," Rutt said. "We call those guys 'BVOL' for Bay Village offensive line, and they have the toughest practices all week long, go through the most intense workouts, and it pays off because they execute for us really well."
The Rockets will be in action a week from Friday as they will host the Holy Name Green Wave in a big game in the Great Lakes Conference.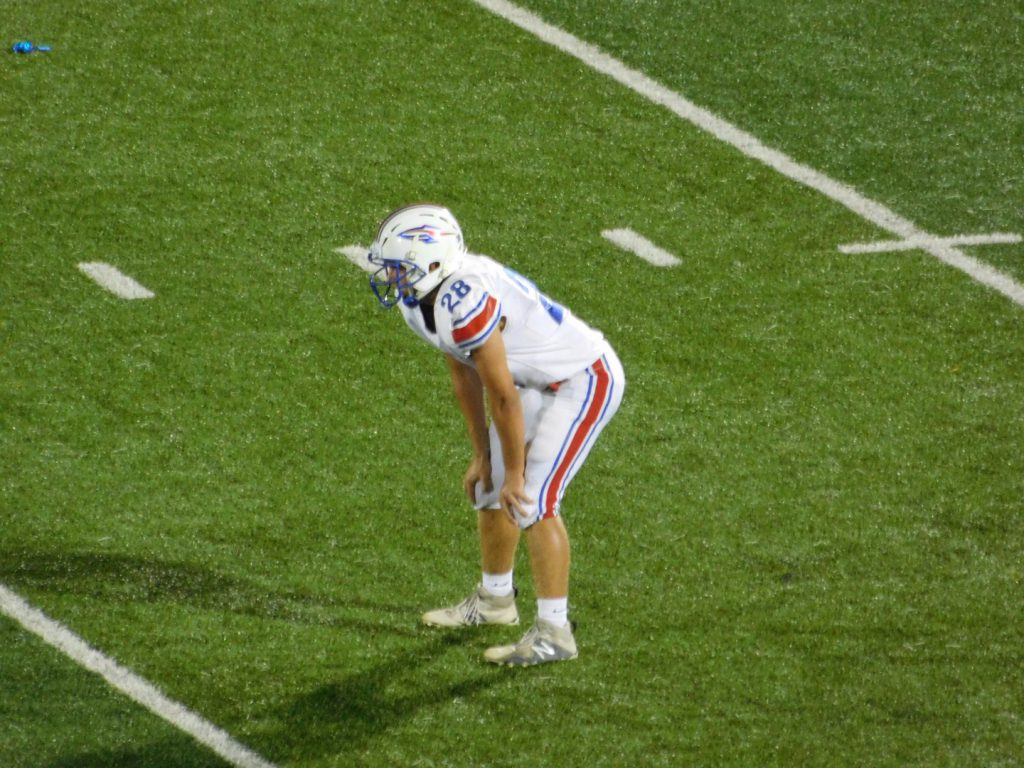 Player of the Game:
Bay Junior RB Luke Herbruck
With the Rockets in control in the fourth quarter, Bay turned to junior Luke Herbruck to pound out the final yards in the teams 38-13 win over Parma.
Herbruck on the night rushed for a team-high 111 yards on 13 carries with a pair of touchdowns, including a 50-yard run for the final Rockets touchdown of the night in the 25-point win.
"He's a great kid, he came back from a really bad leg injury his freshmen year, he's a junior now, I am just really proud of him and how he's stuck it out through that injury and being a backup for awhile, he's just a great program guy and he ran it really hard in the fourth quarter," Bay coach Ron Rutt said.
Herbruck also scored on a 28-yard touchdown on play after he intercepted a pass at the Parma 28, cementing the Rockets lead as they went up at the time 24-7.
Here's a photo gallery from week four action between the Rockets and Redmen.

NEO Sports Insiders Newsletter
Sign up to receive our NEOSI newsletter, and keep up to date with all the latest Cleveland sports news.