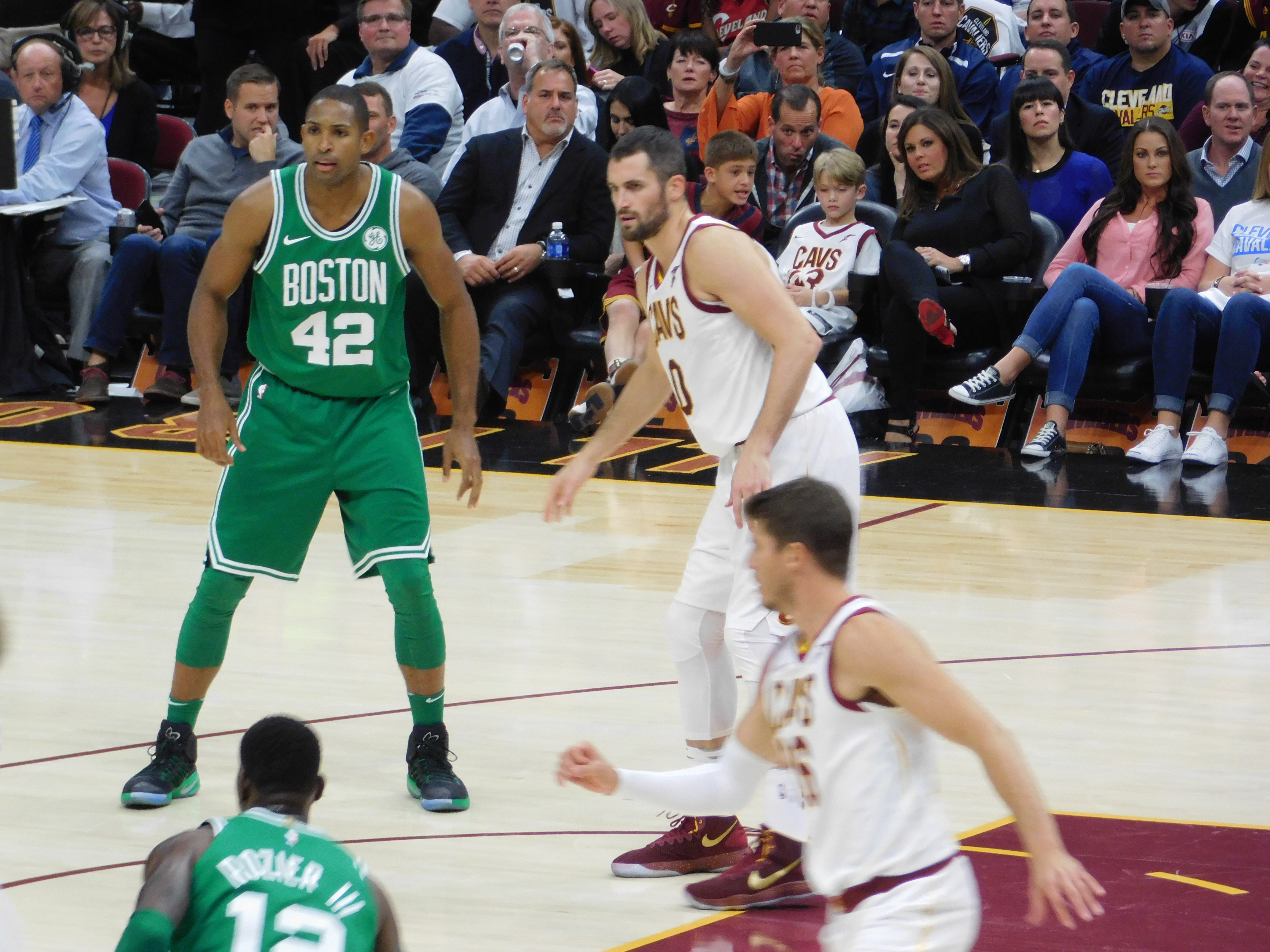 by Mike Holzheimer
If the numbers from the past mean anything, Cleveland Cavalier fans have nothing to  panic about as the team enters Game 2 of the Eastern Conference Finas.
The Cavs are an impressive 16-3 in Game 2s of any series since the 2009 season, and have an overall record of 25-19 in the second contest of a series.
The one set of numbers, though, that still has been a difficult pill to swallow since Sunday afternoon reflects a very lopsided score favoring Boston, who took early command and never relinquished its advantage soundly defeating the Cavs, 108-83.
Cleveland has had one full day to figure out what went wrong on the court, and there were plenty of areas to digest. Offensively, the Cavs were stagnant again with very little ball movement and virtually no screening off the ball.
And speaking of adjustments, how about the coaching strategy of Boston's Brad Stevens in defending a very effective Kevin Love in the post. Did anyone notice how many forced jump hooks Love was taking, and falling away from the basket?  The Celtics were forcing him further and further away from his usual low-post comfort zone.
LeBron James appeared to be in a settling mode, as opposed to his customary attack and destroy approach. James was caught up in more isolations with the other Cavalier players standing around watching the action waiting for something to happen instead of making things happen. J.R. Smith, Love and Kyle Korver seemed to be unable to throw the ball into a swimming pool, even if they were standing high atop the diving board.
Defensively, there was no communication. Cleveland was getting taken off the dribble with far too much frequency, while rebounding seemed to be a constant struggle.
It would help Cleveland if the Tristan Thompson from Game 7 against the Pacers would make an appearance tonight. The Cavs need his offensive rebounding to give his team valuable second possessions on offense. Cleveland still needs to find a spark off its bench. But Jordan Clarkson and Jeff Green, two players who should be lighting the match, have been bringing more water to the fire than anything else.
There was no need for in-depth postgame analysis following last Sunday's matchup-in fact, it was quite elementary. If you can't make shots, rebound or guard your man on the ball and off the ball, your team is going to lose, and lose big.
Sometimes, the game is that simple.