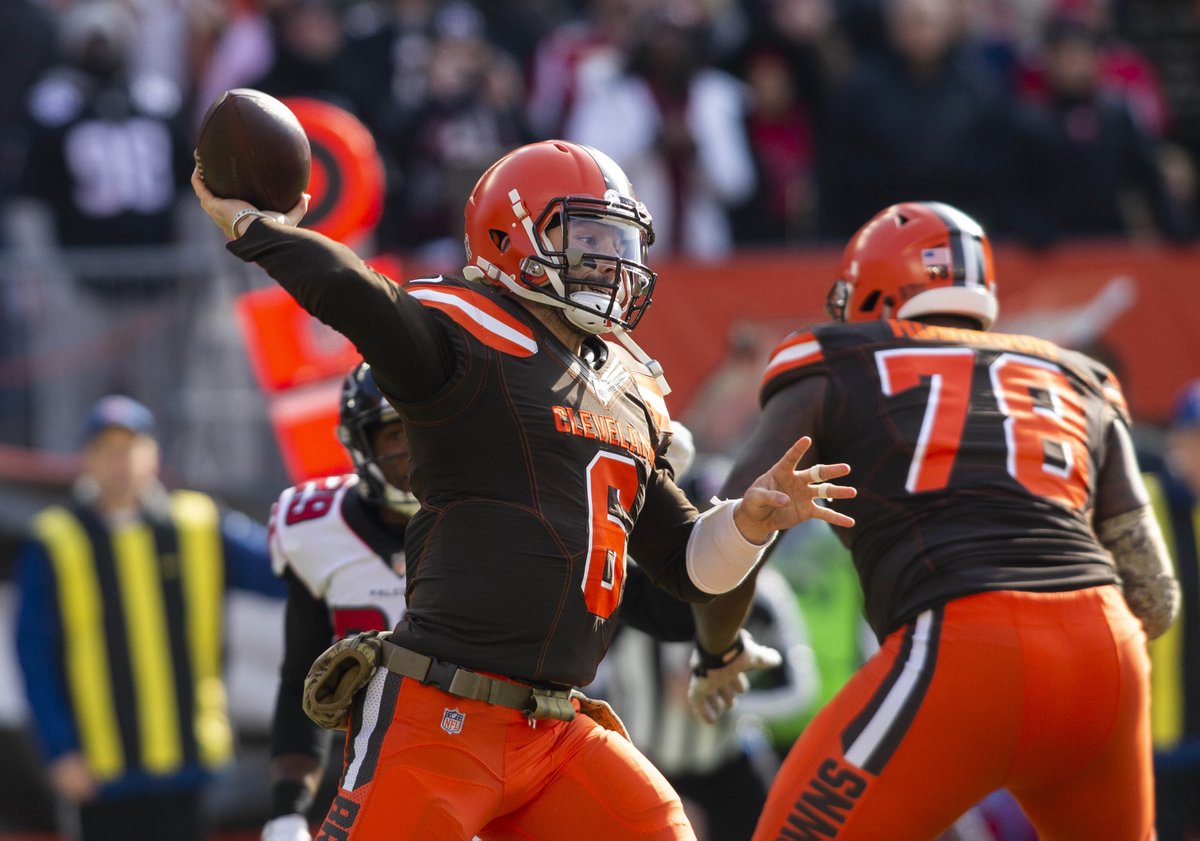 The road to the Super Bowl 54 is almost near the finish line as it will commence its final edition on February 2, 2020, at Hard Rock Stadium. On weekends, football fans can expect the quarterfinals matches of eight remaining teams vying for the four spots in the semi-finals. The fans can expect a thrilling game as the teams are all working hard to bag this year's Super Bowl crown.
While the hype for the Super Bowl 54 finals continues to fill-in every corner of all sports platforms, some teams who've done best in the past failed to enter the playoffs. Cleveland Browns are one of those teams who ended not so great this season. The last time that the Browns appeared in the NFL playoffs was in 2002.
They competed in the AFC North Division this year and ended on the third spot. They were two steps behind the Steelers and the Ravens. It must be another frustrating year for the Browns as they lose the chance of bringing another Super Bowl title for their state. They're hoping to bounce back next year and make it to the NFL playoffs.
So, why did Cleveland Browns miss the Super Bowl betting this year? What are their challenges, and what should they do to clinch a spot in the playoffs next season? In this article, we'd like to give you some details about why the Browns did not enter the 2020 NFL season.
Work on Penalties and Eliminate Personal Fouls
The Cleveland Browns ended their divisional match with six wins and ten losses. This is a frustrating number to take according to their coaching staff and is something they need to correct next season. They also mentioned that they could have done so much better and would have a head to head challenge with the Ravens if tables have turned out to be in their favor.
According to Kitchens, who is their dedicated coach, the Browns did well during the training days and have shown a superb performance during the start of the divisional match. However, as the game progress, most of their players committed a lot of penalties and personal fouls that led to their loss.
He also added that due to the personal fouls they committed, they lost their composure and has occurred many times in different matches. With these mistakes, he is hoping to work directly with the team to make it to the next season. Kitchens also added that he would send the team to rigid training to eliminate these faults.
More of Nick Chubb's Appearance
Nick Chubb plays a running back position for the Cleveland Browns since 2018. He is a rookie for the said team, yet he had shown an impressive throwing yard records during the divisional match. The team realized this late, and Kitchens don't have time to improve and develop Chubb's skill that's why they had to hustle very hard.
Furthermore, Chubb was on his way to the Pro Bowl last year and is looking for another achievement in the NFL because of a performance he showed though he's a rookie. That's why Kitchens is looking forward to improving what Chubbs has to offer in the next season and let him play more inside the field.
Create a Better Game Plan
The game plan for the Browns has remained the same for years. Since 2003, they failed to enter the NFL playoffs, and they never get a chance to appear for 17 years. This is a long drought that Cleveland Browns has experience. According to Kitchens, they should change their game plan and study each rival team's techniques.
Kitchens also said that they should prepare for the divisional teams they will compete next year. If he gets enough data and statistics for each player, they will have more time to study each team and conclude a playing style they will bring next NFL season. He also added that the change of game plans is another factor that led to their consecutive losses in the Super Bowl finals.
Takeaway
The Cleveland Browns have experience opportunity loss to clinch the Super Bowl title this year. In the AFC North Divisional match, this team had shown an impressive performance that heated the conference showdown. They even had showcased an excellent game by the time they faced the Ravens.
Although it's quite a challenge for this team to reach the NFL playoffs, they are doing their best to make sure they can improve. Besides, their coach has also pointed out their usual challenges why they can't make it. That's why they are working hard this year to secure a spot, at least in the playoffs. Do you think the Browns can bounce back next year? Let's see.

NEO Sports Insiders Newsletter
Sign up to receive our NEOSI newsletter, and keep up to date with all the latest Cleveland sports news.