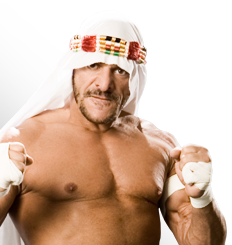 BOSTON, Mass – The 2005 WWE Summerslam was one of the greatest ever, and predictably the following year could not even come close to matching it. Not only did they not match it, but the card was less then stellar.
The night got off to a very uncomfortable start as Chavo Guerrero and Rey Mysterio had a match to settle a beef over who loved the deceased Eddie Guerrero more. Yes, the WWE did try to continue to capitalize from a mans death. It was as awkward as it sounds as Chavo pulled off the win with help from Eddie's widow Vicki.
Both title matches resulted in screw job finishes. First, the returning Batista came up short of winning back the World Title as King Booker T got himself DQ'd to keep the title.
In the other main title match for the WWE Championship, the champion Edge cheated to beat John Cena. Not the best thing ever considering this was the last match of the night and they were in Boston, Cena's hometown.
The other headliner was Shane & Vince McMahon putting themselves in the spotlight once again, as they took on and lost to DX. They recruited half of the roster to help, but it still didn't matter and DX reigned supreme.
Randy Orton looked to defeat a legend for the second straight Summerslam Pay Per View, but couldn't, as Hulk Hogan came back for the first time in a year, defying all logic by walking away with the win.
Shockingly, the best match of the night came from the ECW contingent as Sabu challenged The Big Show for the ECW World Title. Despite its short length, the match was loaded with action as Sabu pushed things to the extreme and brought the heat to Show. In the end, it was The Big Show holding onto the title.
Not the best showing from WWE on this night.

NEO Sports Insiders Newsletter
Sign up to receive our NEOSI newsletter, and keep up to date with all the latest Cleveland sports news.