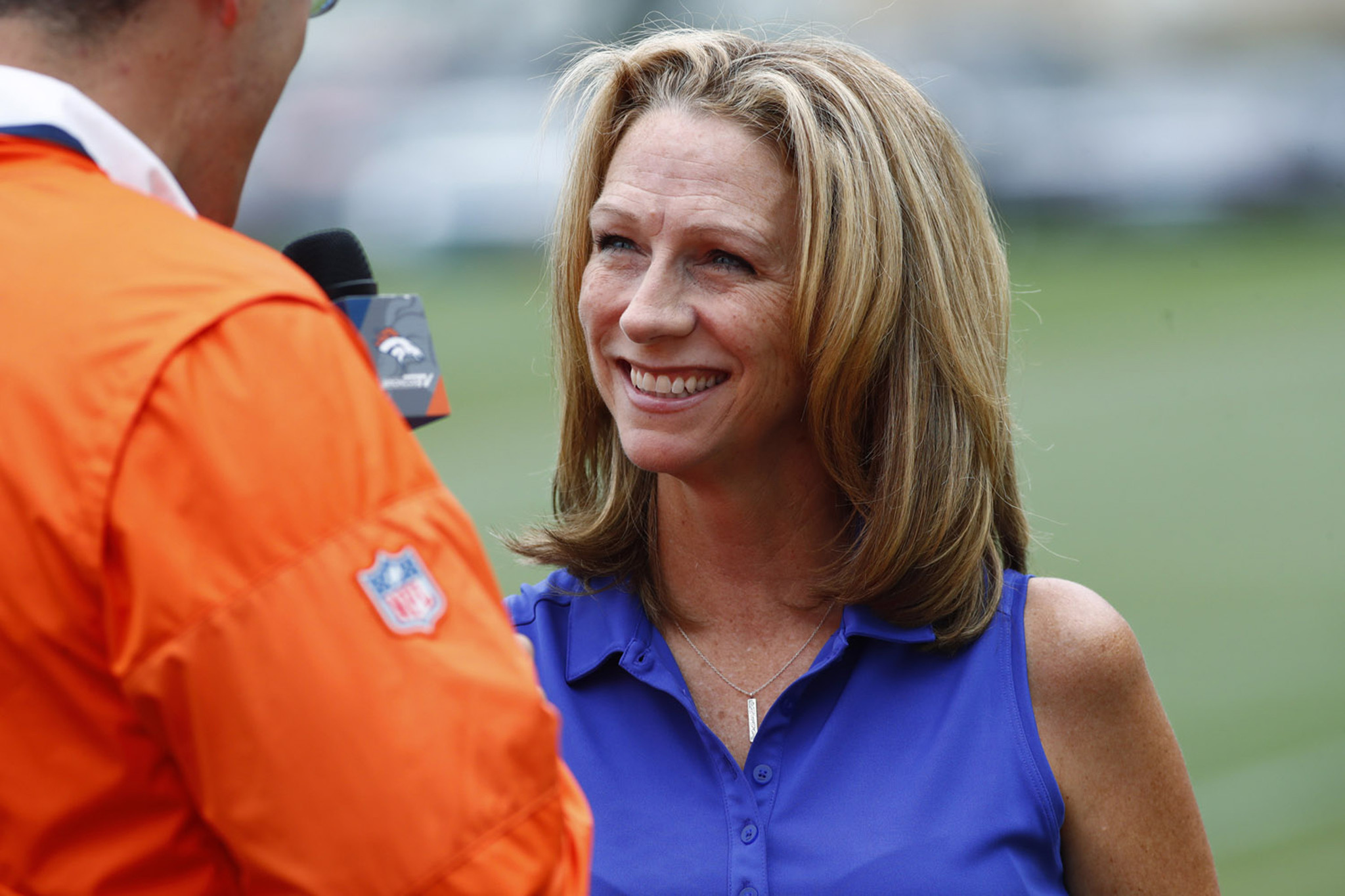 If you're someone who doesn't bother to look or maybe even care who is doing the television announcing for the games involving the Browns on Sunday, what you hear this week may be a little bit of a surprise.
For just the third time in NFL history, a woman will be behind the mic as the lead play-by-play announcer, as Beth Mowins will be the lead for the Browns and Colts in Indianapolis, with Jay Feely as the color man in the broadcast booth.
You may have already heard Mowins on television this season, as she was the play-by-play voice for the second Monday Night Football game in week one, calling the game between the Los Angeles Chargers and Denver Broncos.
When she makes the call between the Browns and Colts Sunday, she will make history, as she will be the first female play-by-play announcer for the NFL on CBS in its 58-year history.
If you've heard of Mowins, it's probably for her calling women's college sports, or possibly when shew was on the broadcast team for the 2011 FIFA Women's World Cup.
Mowins said to CNN that being in the broadcast booth of just about any sport has always been a dreams of hers.
"I also knew pretty early on just from watching a lot of sports on TV that I wasn't going to be the coach or I wasn't going to be the guy that played in the NFL or in Major League Baseball," Mowins said. "But that other guy, the play-by-play guy, maybe that I was a role that I could do."
Mowins won't be the first female to call an NFL game, as back in 1987, Gayle Sierens got the call for a game between the Chiefs-Seahawks. It was her one and only time in the broadcast booth calling an NFL game.
While she will get the chance on the national stage Sunday, she's already been on the Raiders preseason games since 2015.