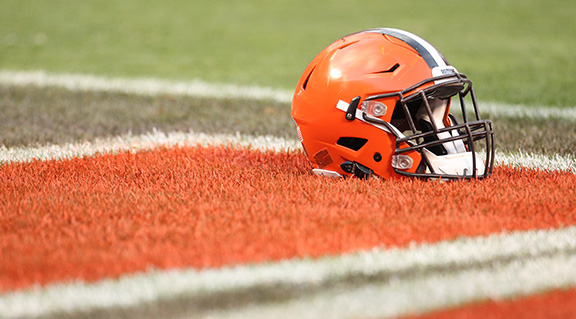 by Dennis Sosic
We are a little over week away from the 2018 NFL season kicking off. You know what that means, correct? Yes, Fantasy Football! It's a game that can make you root for your least favorite team– as long as you get enough fantasy points to win.
You need two things to win in Fantasy Football: luck and preparation. I can't help you with the luck aspect, but I can provide you a few simple guidelines to assist you before, during, and after the draft.
To help you construct the best possible roster, here are some dos and don'ts for your upcoming fantasy draft.
FANTASY FOOTBALL DRAFT DOS
Know your league's scoring system. Knowledge is fantasy power. NOT all league's scoring systems are the same. If a QB receives four points for a TD rather than six, than that position gets devalued more. If it's a point per reception (PPR) league, pass-catching backs get bumped up your draft board. Even kickers' distance scoring can make differences between a win and a loss. You would be surprised by the number of fantasy owners who aren't familiar with their league's scoring system. Don't be one of them.
Do your research and be prepared. Have a general draft strategy. Use rankings developed with your league-specific settings. Do several mock drafts to get ideas at when players are being drafted. It will also provide ideas what your actual roster might look like and where you need to improve.
Wait on kickers & defenses. DON'T BE THE FIRST TO TAKE A KICKER OR DEFENSE. They should be selected with your last two picks.
Be active on the waiver wire. Leagues are not strictly won on draft day. Always look to make your team better. You must keep an eye on your league's free agents. It is the best way to improve your roster.
Stay up-to-date with NFL news. Injuries and depth charts change, the NFL world is in constant flux. Staying current with player news is a necessity.
FANTASY FOOTBALL DRAFT DON'TS
Don't forget to update your lineup weekly. Make sure you check your fantasy league and your lineup weekly. Updating your lineup gives you the best opportunity to win.
Don't be a homer: Drafting with your emotions can prevent you from constructing the ideal roster. Also, don't avoid players you root against. You always play your best players regardless of fandom. Fantasy and reality should be divided when making lineup and roster decisions.
Don't try to strictly plan ahead. Falling victim to a rigid draft strategy will prevent you from optimizing your team's full point scoring potential. You never know who is going to drop to you or who you may miss out on any point during the draft. Every draft is different. Adjust accordingly and be prepared for anything.
Don't draft to trade. You should not stack your team at one position to make trades later. You will weaken your lineup by not taking the best available player during your draft.
NEVER give up on your season. Don't be a poor loser and quit on your team and your league simply because you are not winning. By keeping active, you can still affect the other teams and the integrity of the league. It's also highly doubtful that you will be invited back again.

NEO Sports Insiders Newsletter
Sign up to receive our NEOSI newsletter, and keep up to date with all the latest Cleveland sports news.