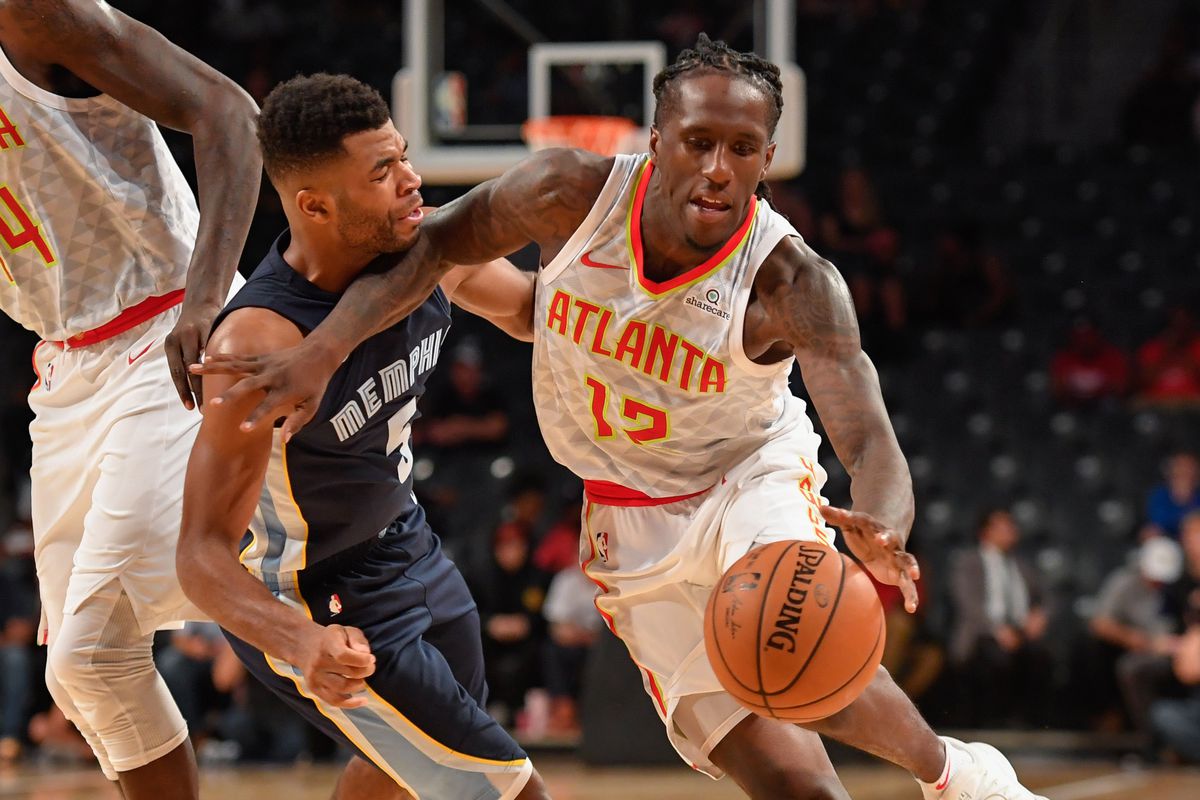 By Sam Abood
Pick-Ups of the Month:
Taurean Prince SF Atlanta Hawks:  Prince put up a career high 24 points against the Cavaliers on Tuesday night. That was the 8th time hes scored in double digits during his last 9 games. Prince is averaging over 30 minutes per game and would be a solid contributor of points and rebounds on any fantasy team.
Caris LeVert PF,SG,SF Brooklyn Nets: During his last four games LeVert has been averaging close to 30 minutes played which indicates a stable spot in Brooklyn's rotation. He does a great job getting steals and assists to go along with his scoring.

Grab N Stash:
Zach LaVine PG Chicago Bulls: Word is that LaVine will make his Chicago debut in early January. Go ahead and pick him up before reports emerge of a concrete return date and everyone in your league wishes he was available.
Don't Even Bother:
Dirk Nowitzki PF,C Dallas Mavericks: Although the future Hall of Fame center is still registering decent numbers this year, his health and minutes greatly reduce his fantasy value. Don't fall for the name recognition and look to add someone else instead.
Don't Give Up:
Willie Cauley-Stein C Sacramento Kings: Willie Trill played 30 minutes off the bench in his first game back from a three game absence. Ignore the fact that the Kings brought him off the bench, sooner or later he will be their starting center and the increase in minutes will lead to an increase in production. The big man out of Kentucky has the talent to make a difference this year.
Trade Targets:
Thaddeus Young: SF,PF Indiana Pacers: If Victor Oladipo is now Batman in Indiana then Thaddeus Young is his Robin. The surprising Pacers are making noise in the Eastern Conference this year and its in no small part thanks to the play of Young. He's a great source of scoring, steals, and rebounds so try to pry him away if hes not on your team.
Lou Williams PG,SG Los Angeles Clippers: Lou Williams can score with the best of them. The injuries to Patrick Beverly and Blake Griffin have created a large void in scoring for the Clippers which Williams has taken it upon himself to fill. His scoring and assists numbers are about as consistent as they come, try to get this guy on your team.