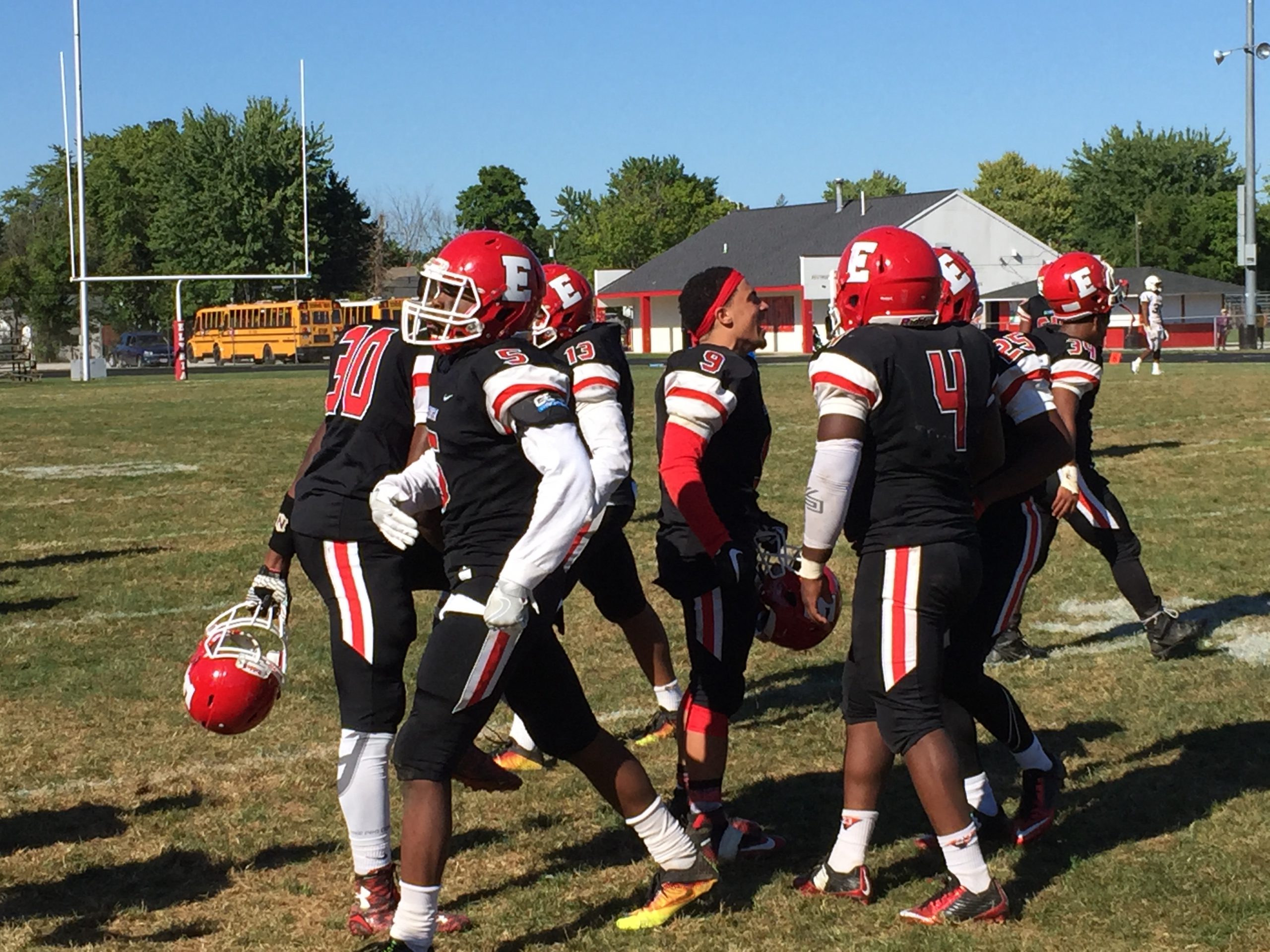 There's a new, yet familiar, face at the head of the Elyria football program in 2017.
Sean Arno is the new head coach for the Elyria High Pioneers after former head coach Kevin Fell resigned last year. This is Arno's second stint in the program, as he was the head freshman coach in 1998 and also served as a varsity assistant.
With Arno's leadership, the Pioneers will look to build on a 3-7 2016 season in the always difficult Greater Cleveland Conference. Despite the less than stellar season, Arno said that the Pioneers were better last year than they appeared on paper.
"If you look at what they did, they lost to Shaker Heights in overtime, they lost here and there, and you're a couple plays away," Arno said. "I don't think you throw that away, and I think you evaluate that, and you take a look at that, and you go how can I make some corrections going into this year."
Arno said that Elyria's offense is basically the same from a year ago with a few minor adjustments, and that one of their biggest strengths will be their speed, as they look to stretch opposing teams.
"I think we'll be able to get to the edges on people," Arno said on the 2017 WEOL Lorain County Football Preview Show. "I think we can stretch people sideways and stretch them vertically."
In order to accomplish that goal, Elyria will rely heavily on third-year quarterback, senior Donte Beckett. Last season, Beckett threw for 1,220 yards and ran for another 1,000.
Beckett will also have the luxury of the return of the Pioneers top receiver from a year ago, senior Deviian Williams, who caught 21 passes for 482 yards last season. Two more seniors, Brendan Fenton and Dayonte Horton, are also returning at the receiver spots. All will have the protection of returning offensive lineman, Luke Palos.
Defensively, Johnanthony Lowery, who recorded 77 tackles a year ago, will lead the program. Jordan Lucky-Baker is also back to lead Elyria's defensive backs. Jaiquan Turner, Qwanda Woodson and Lewis Aguilar make their returns on the defensive side of the ball as well.
"We have a good senior class," Arno said of his key returners. "So, I expect that senior group as a whole to make this team successful. It always comes down a lot of times to your senior class, and we have a good senior class."
While the Pioneers have new leadership, and plenty of guys with varsity experience, Arno knows that the GCC will remain a tough conference; however, he says he is approaching this season the same way he has approached every season as a coach.
"I really don't focus on anything except the first game, then the second game," he said. "It's just one game at a time, and I know coaches say that, but in all sincerity, I've approached my entire career that way. You just go one game at a time and that's all you can focus on."
@ElyriaAthletics Head Coach Sean Arno talks about skill position players for this upcoming season and the outlook on this season's schedule. pic.twitter.com/BRF9eScUTL

— NEO Sports Insiders (@NEOSportsInside) August 15, 2017
***You can listen to Arno's entire interview with WEOL here, and below is Elyria's entire regular season schedule.
2017 Elyria Pioneers Schedule
8/25 @Avon Lake High School
9/1 Bedford High School
9/8 @ Lorain High School
9/15 Solon High School
9/22 @Euclid High School
9/28 Shaker Heights High School
10/6 @ Brunswick High School
10/13 Medina High School
10/20 @Strongsville High School
10/27 Mentor High School

NEO Sports Insiders Newsletter
Sign up to receive our NEOSI newsletter, and keep up to date with all the latest Cleveland sports news.