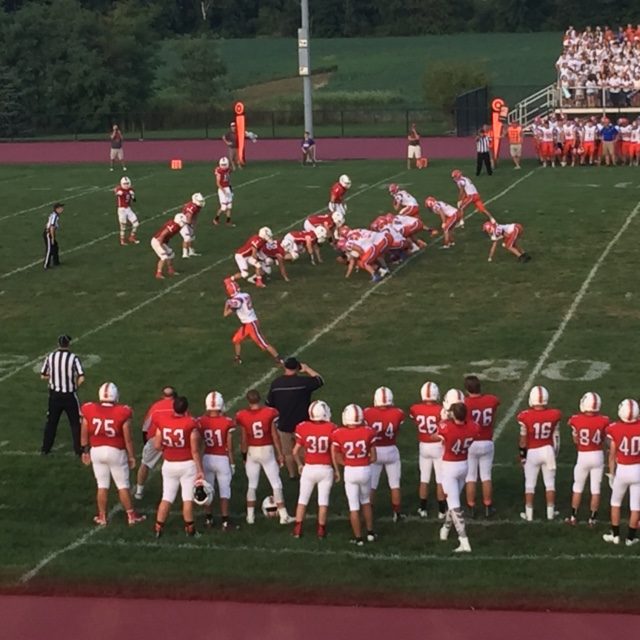 Brought to you by The Learned Owl
OBERLIN, OHIO – Things looked rough from the get go for the Falcons. They fumbled to opening kickoff, but did not manage to lose it. And then on the very first toss of the game, Michael Bansek throws an interception. If this was a big game for the Falcons, no one told them.
A lot of the play in this game took place outside the hash marks. Very few plays were made up the middle. Edison took to the air first and all in all had a pretty balanced attack. Firelands, took time to develop a run game, and struggled through the air mightily.
Falcons had trouble throwing the ball with 2 interceptions in the 1st quarter by Bansek. The Falcons also had two fumbles in the opening quarter, one of which they lost. The Chargers took advantage of the turnovers they forced which had to make head coach Jim Hall happy.
Edison was able to throw the ball successfully to the outside and the Falcons ran the ball better once they realized they couldn't run the ball up the middle.
Scoring for Edison Chargers would be Braden Ehrhardt with 2 touchdowns one through the air to Bryce Ostheimer and one on the ground. Also scoring for Edison was Sam Stoll with a rushing touchdown.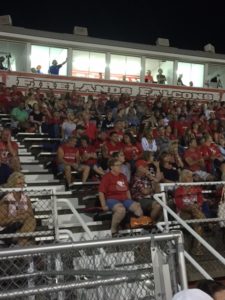 The only scoring for Firelands in the first half was a rushing touch down from approximately 60 yards out for a huge play the Falcons desperately needed. And the Falcons would score on a 36-yard field goal by Ethan Hayes to end the first half Edison 25, Falcons 10.
As for the second half of action, the Falcon's defense showed up for a few plays to make things interesting, but the Falcons were plagued all night by turnovers.
The only real offense generated by Firelands came from Nick Denney who did his best to keep his team in the game. However, once Edison saw that Denney was getting things going in the right direction for the Falcons, Edison quickly targeted Denney and shut him down.
Erhardt was the big player of the game with 2 passing TD's and 3 rushing TD's, he put the chargers on his back and lead the way for the offense. Stoll had two rushing TD's for Edison on the night as well. Final score; Edison 50 – Firelands 17.
Needless to say, Firelands Head Coach Passerrello has some reevaluating to do in terms of the quarterback position.
Edison takes on Willard at home next weekend and Firelands are at home again taking on Brooklyn.

NEO Sports Insiders Newsletter
Sign up to receive our NEOSI newsletter, and keep up to date with all the latest Cleveland sports news.