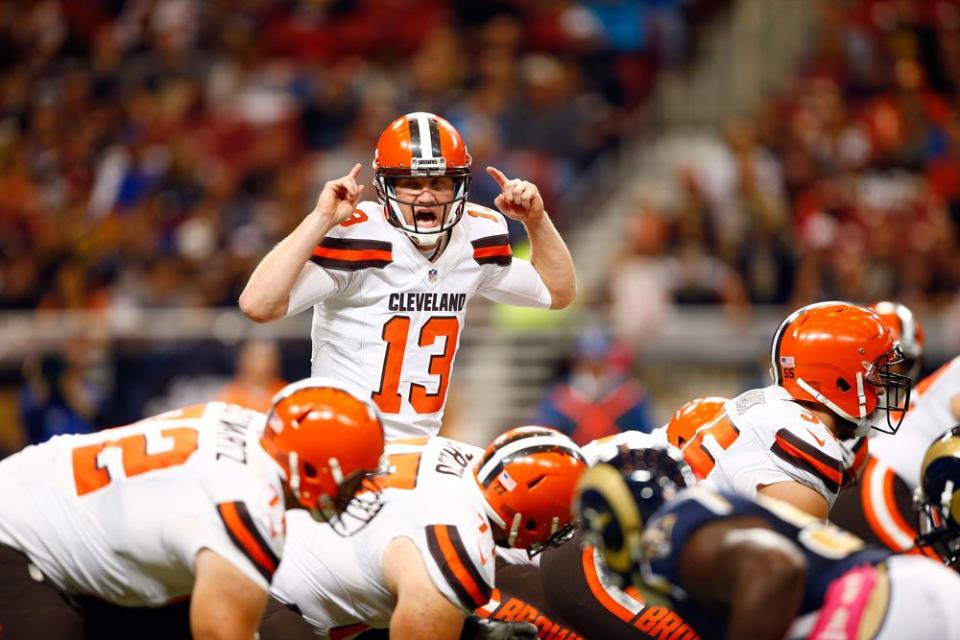 The Dallas Cowboys backup QB Kellen Moore out for an extended time with a broken ankle, Dallas is desperate for another signal caller to take his place. With Nick Foles signing with the Kansas City Chiefs early this morning, they now turn to Cleveland and are asking about Josh McCown.
McCown is in a quarterback battle with Robert Griffin III and from what has been rumored from camp, the job looks like it's RGIII's to lose. This may mean a potential move for the 37 year old veteran. McCown was the season starter last year for Cleveland before getting injured in the teams first possession of the game against the New York Jets.
He played eight games and threw for 2,109 yards with 12 touchdowns and 4 interceptions.
Cleveland is heard to be "reluctant" about trading McCown and shouldn't expect much from a trade if they do make an offer but Dallas could be desperate and could throw in something like two late round picks. Veteran Michael Vick has stated that he is ready to play for the Cowboys, but Jerry Jones said they would explore trades before talking to Vick.
I do not think it would be the best thing to trade McCown with such a young roster that is in the beginning of a rebuild. He can be a mentor to RGIII and Cody Kessler and actually have a positive outcome unlike his situation with Johnny Manziel.
There's too much knowledge and experience in him to give up in a low ball trade but if Dallas wants to offer a bit more than a low draft pick, I'm willing to listen.