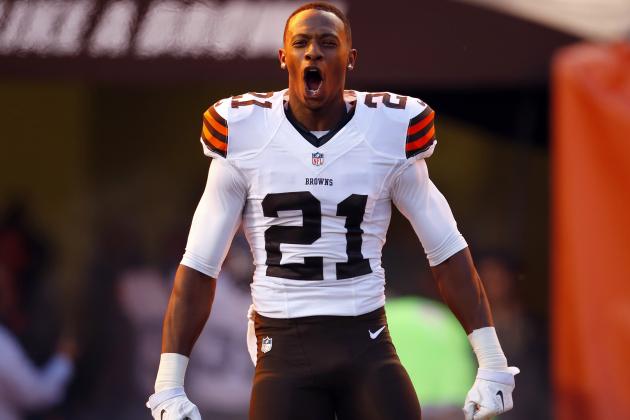 It's only fitting that #8 on our Top Ten countdown of the Cleveland Browns worst first-round draft picks is the man who was selected 8th overall in 2014; Justin Gilbert.
Nevermind the fact that the Browns could have taken Sammy Watkins, given that they already knew Josh Gordon would be suspended before the Draft.
Nevermind the fact that the trade that brought Gilbert to Cleveland also helped usher in the oh too brutal reality of what was to become Johnny Football.
Gilbert did enough damage without any of that helping.
Gilbert was on the field for just 50 of his team's snaps on defense in 2015, which accounts for 4.8 percent of the plays that his defense was on the field.
This was after his rookie year, in which former-Head Coach Mike Pettine and former-General Manager Ray Farmer wanted to see if Gilbert could develop into the shutdown corner they believed he would become after his college career at Oklahoma State.
Pettine and Farmer hitched their wagon to Gilbert with their top draft pick in 2014 and by the end of his rookie season, the cornerback was getting suspended by the team for missing a walk-through.
Gilbert was not even in uniform for the last two games of 2014, which one would think would be an ideal time to give young players playing time.
He's still only 24 years old, but there's little reason to expect him to turn it around.
The selection of Gilbert is one of many reasons why Pettine and Farmer are unemployed, and it's not far from the top of the list.
Gilbert was possibly the only player on the team who benefited from Johnny Football's tenure in Cleveland, because it gave Browns fans someone else to point their fingers at while the team's highest pick of the same draft did nothing to help the team win.