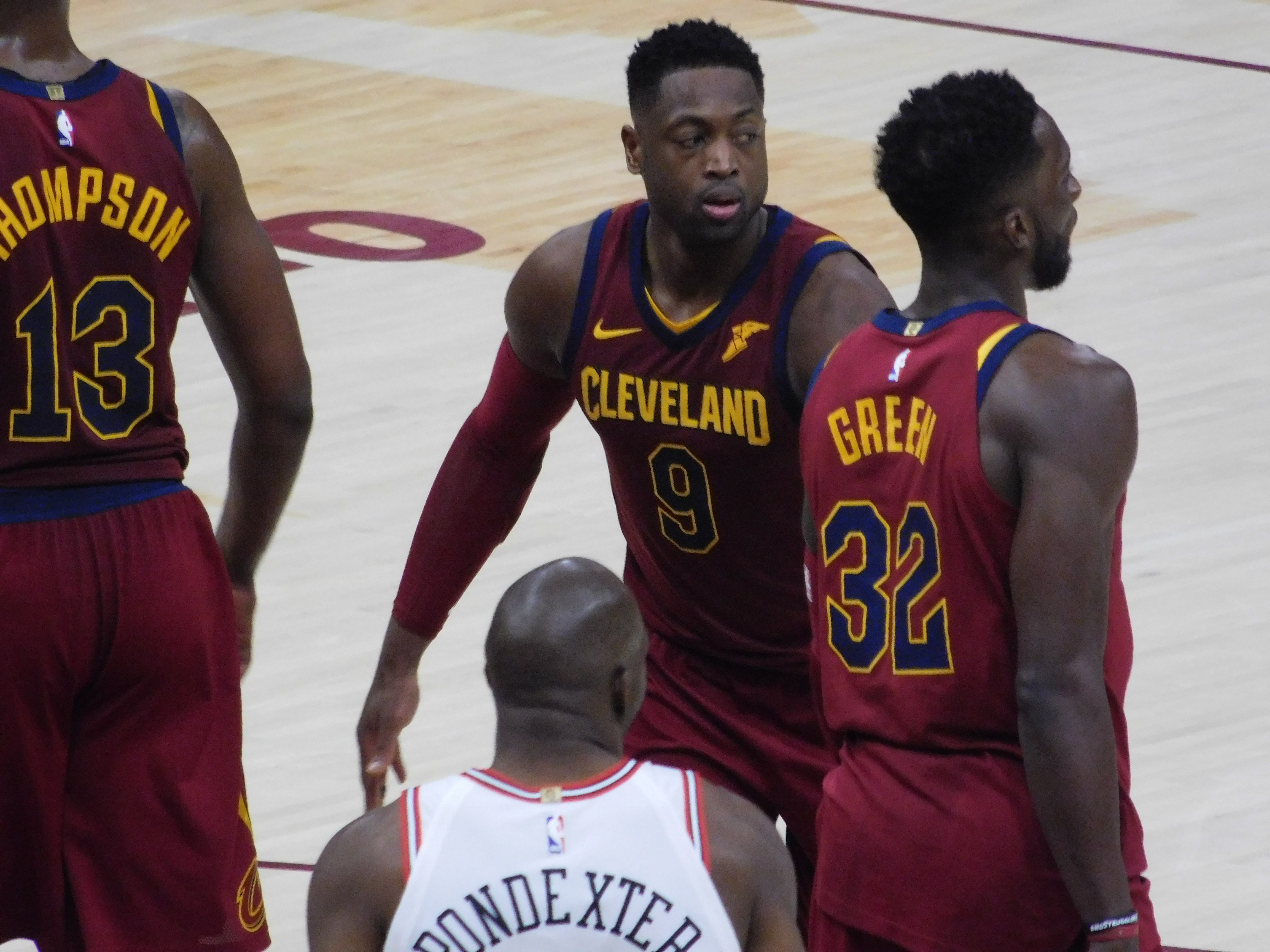 CLEVELAND– Dwyane Wade has been struggling in last three games as a Cavalier. He asked for a change.
Monday during Cavs practice, head coach Tyronn Lue and Wade talked about how they wanted to change things in the starting lineup, moving Wade to the reserves and putting J.R. Smith back in the starting lineup. The only question that remains is for how long these lineups will last.
For Wade, it wasn't about stats, it was about winning a championship and helping the team.
"I came here for one reason," Wade said Monday after practice. "I didn't come here to shoot 20 shots or average 20. I came here to be part of a winning team and feel like my best opportunity is with the second unit."
It was reported that Wade gave the idea to coach Lue that it'll be better if the 35-year-old came off the bench and ran the second unit. That's exactly what Lue did against the Bulls, and after the win on Tuesday, he confirmed that he will stick with his current rotation for at least the next two games against the Brooklyn Nets and New Orleans Pelicans.
This year, Wade is averaging 7.0 points and attempting 8.0 shots through four games. On Tuesday against the Bulls, it was just the 12th time in his career he came off the bench in his 14-year NBA journey.
The ends results would be Wade's most productive game of the season so far, finishing with 11 points and marking his first double-digit outing since joining the Cavs. He also finished with three rebounds, four assists, and one steal in 19 minutes played on the floor. Checking in with under two minutes left in the first quarter, he immediately went to work, hitting his first two shots, grabbing rebounds and finding open guys on the floor despite the team ending the first quarter being down 38-28.
"It was great," Wade said. "It was good to be part of a productive lineup but was great getting the ball, being able to make plays and being able to get some shots in."
"I thought it was good and [Wade] ran that second unit," said Lue. "He had some great passes, was able to score, had the ball in his hands a lot and was able to make plays. Thought the role was comfortable for him and didn't want to over-play him."
With the Cavs starting Smith, he only totaled three points and went 1-of-8 from the field.

NEO Sports Insiders Newsletter
Sign up to receive our NEOSI newsletter, and keep up to date with all the latest Cleveland sports news.