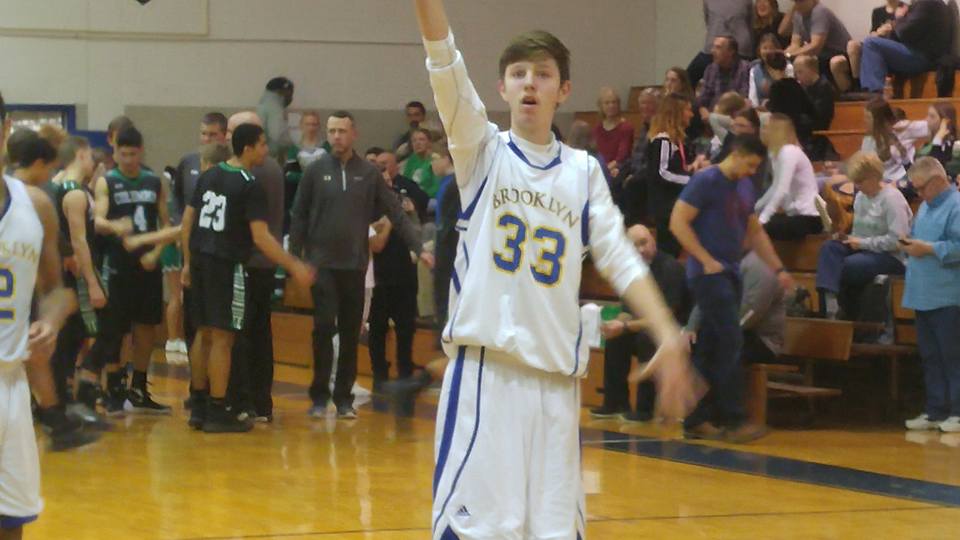 BROOKLYN, Ohio – The Hurricanes struggled early with the Columbia full court press tonight and it led to a large first half disadvantage they couldn't pull out of as Columbia defeated Brooklyn 73-52.  The pressure defense combined with a 22 point night from Senior Forward Brandon Coleman was simply too much on this night for any team to overcome.
The Hurricanes did draw first blood however as Tony Bittala hit a three pointer to open the games scoring.  After that however, it was all Columbia as they scored the next 14 points, 8 of which came from Coleman.  It helped Columbia jump to a 22-7 after the first quarter.
Brooklyn did a better job in the second half controlling the ball and limiting their turnovers.  They did end up in foul trouble however, into the bonus   with 4 minutes left in the half.  The highlight for the Hurricanes came and two long full court passes from Tony Bittala to a darting a Cowling for easy layups.  Those two buckets were part of a 8 point night for Cowling.  Despite the long ball passes and points that brought the crowd to their feet, the Hurricanes still trailed 44-22 at the half.
The third quarter belonged to Brooklyn as they mounted a rally.  They came out shooting red hot from behind the three point arc, including consecutive three pointers from Matt Harry.  The Senior would hit three long balls on the night, part of his 11 team leading scoring effort.
The Hurricanes outscored Columbia 19-15 and even brought the deficit down to 51-38 at one point.  Also lighting it up in the second half from behind the arc for the Hurricanes was Nick Sommers who also had two three balls.
It was as close as they came however as Columbia Guard Jared Heidecker hit 4 from beyond the arc in the fourth quarter alone, part of the five he hit for the game as part of his own 15 point night.  It sealed the deal on the victory.
Coach Rossi Santo had this to say following tonight's game about his team's ability to improve against the press as the game went on.  "It was a matter of us dribbling with our heads up and not turning the ball over."

NEO Sports Insiders Newsletter
Sign up to receive our NEOSI newsletter, and keep up to date with all the latest Cleveland sports news.