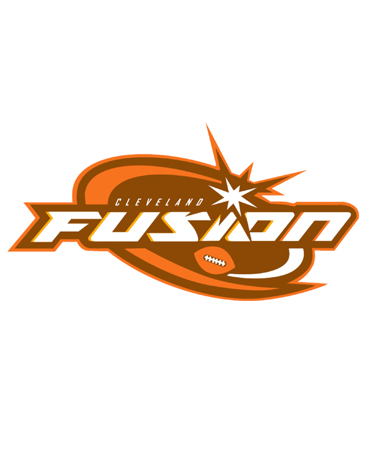 Maple Heights, Ohio — The Cleveland Fusion wrapped up their home finale at Mustang Stadium in dominant fashion, winning, 45-0 over the West Michigan Mayhem.
The Fusion got things started with a defensive stand, and followed up with a five-yard touchdown reception from Keri Palma to Lauren Acker to jump ahead, 6-0.
Maria Jackson added a 68 yard punt return for a touchdown to add to the Fusion lead, 13-0.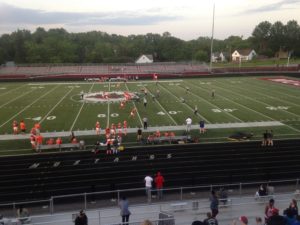 Late in the first quarter, quarterback Kerri Palma had to leave the game due to an injury to her left leg. Rosa Casiano then stepped in and delivered a 23 yard touchdown pass to Catherine Cain to make the score 19-0.
Casiano would later add two more passing touchdowns, to Maria Jackson and Lauren Acker, her second, and the Fusion led 32-0 at halftime.
The Fusion was very dominant on defense, holding the Mayhem to less than 30 yards of total offense. Melissa Torres added a touchdown in the third quarter, and Stacy Messner added another for the final margin.
Rosa Casiano stepped up in a huge way for the Fusion, going 10-16 passing for 146 yards and four touchdowns.
"The team has been facing adversity all season, and everybody just picks everybody up. We came in and played as a team said it before the game that we needed to set the tempo for the first round of the playoffs, and we did what we needed to do." said Casiano.
Melissa Torres had 11 carries for 139 yards and a touchdown.
"The line did a great job tonight getting blockers. They were down, so we had to stay more from the middle, get down in the blocking lane, and hit those holes hard." said Torres.
Lauren Acker had three catches for 39 yards and two touchdowns, and went 3-5 on extra points. Maria Jackson had a receiving touchdown and a punt return for touchdown.
"It feels great going into the playoffs. Feels good to come away with a win. Gives us momentum. When Kerri (Palma) went down, Rosa (Casiano) stepped up and killed it." said Acker.
"It feels good to get a win and get some momentum going into the playoffs." said Fusion head coach Erik Keister. "Everybody's record is 0-0 at that point."
With the win, the Fusion wrap up the regular season at 5-3 and travel to either Washington D.C. or Pittsburgh for next week's playoff game.
Scoring Summary:
1st Quarter
Acker 5 yd TD run from Palma (kick failed) – CLE
Jackson 68 yd punt return for TD (Acker kick) – CLE
Cain 23 yd TD reception from Casiano (kick failed) – CLE
2nd Quarter
Jackson 4 yd TD reception from Casiano (pass failed) – CLE
Acker 27 yd TD rec from Casiano (Acker kick) – CLE
3rd Quarter
Torres 26 yd TD run (run failed) – CLE
4th Quarter
Messner 2 yd TD run (Acker kick) – CLE

NEO Sports Insiders Newsletter
Sign up to receive our NEOSI newsletter, and keep up to date with all the latest Cleveland sports news.