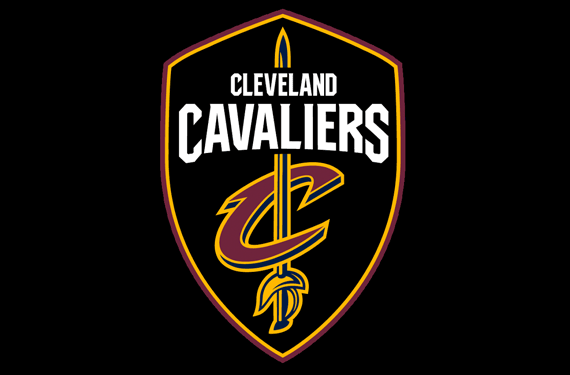 On Friday, when the Cleveland Cavaliers face the Detroit Pistons at home in their preseason finale, Cavaliers head coach Tyronn Lue wants his remodeled team to work out a few more kinks before they kick off the regular season against the Toronto (formerly LeBronto) Raptors.
He wants to see an alert and impactful defensive effort. He wants his players to make quick decisions. He wants to them to be able to run through their first, second and third options in the offense.
For last preseason game Friday, Lue wants #Cavs to continue to establish their defense. On offense, don't hold the basketball and make quick decisions. Establish first, second, third options.

— Spencer Davies (@SpinDavies) October 9, 2018
Let's start with the defense.
After having a stellar defensive rating of 96.9 after their first two preseason games, both against the Kyrie Irving-less Boston Celtics, the Cleveand's defensive rating is now 102.7 (per NBA Advanced Stats) after they surrendered 111 points to the Indiana Pacers in their last preseason exhibition. Their biggest issue was containing players in transition, which was in part because they were sloppy with the ball in their third preseason game but as they turned the ball over fewer  times against the Pacers (14) than either of their first two games, that's not the lone reason their transition defense struggled.
Cavaliers rookie point guard Collin Sexton would explain that the breakdowns in transition were solved at halftime (10 of the Pacers' 16 fastbreak points came in the first half), as the team began to improve their communication about who should be the first players back.
Regarding the #Cavs transition defense, Collin Sexton broke down what went wrong vs. Indiana in detail. pic.twitter.com/m83hq0goEY

— Spencer Davies (@SpinDavies) October 9, 2018
However, overall, the Cavaliers defense — which will switch 1-4 all season — has been solid. It starts at the individual level, with players applying ball-pressure. From there, they have to be an alert and coordinated bunch in order to make timely rotations. Defense is relatively simply but the problem last season was that there wasn't enough effort, awareness or coordination. That doesn't seem to be the case this season, though things can change quickly.
As far as offense is concerned, Lue says that Cleveland is running a lot of the same sets and actions as last season but that he wants the Cavaliers to be quicker with their decisions of whether to shoot, drive or pass. This isn't a brand new concept nor one only espoused by uptempo teams, as San Antonio Spurs head coach Gregg Popovich has traditionally had teams that set up in the halfcourt but utilizes a ".5 rule."
Villanova head coach Jay Wright would describe Popovich's ".5 rule" in detail on Fox Sports' "The Sidelines Podcast":
"He has a '.5 rule.' Hold the ball for .5 seconds; if you don't shoot it, drive it, or pass it in .5 seconds, he's on you. He wants that ball moving, and he wants people moving. And he really holds the guys accountable to that. I really that. It's one of a number of things that we have implemented here in our program."
Making quick decisions is key to keeping both the ball and bodies moving on offense. Without LeBron James around and Kevin Love ascending to the role of a primary (or secondary) playmaker, a high-level of movement will be emphasized as he makes a bevy of plays for others out of the pinch post. Further, points are generally easier to come by when offenses aren't stagnant; defenses don't have time to predict your next move and you can get easy points for multiple players.
Lastly, while Lue was talking about his team recognizing the offense and defense as it develops, let's discuss the first, second and third scoring options for the Cavaliers in their pecking order.
Though Love is now the face of the Cavaliers and will be showcased as the first option, he's only played in one preseason game thus far and the team will need to get more in-game reps with their featured player as they try to establish their rhythm and identity.
Furthermore, while Lue believes Rodney Hood could be the team's second option on offense, Cedi Osman could emerge as the team's second option because of his aggressiveness and passing ability.
Hood is the more proven scorer and has been aggressive himself but through the preseason, neither has been efficient. Per RealGM, Hood is averaging 7.0 points per game on 27.3 percent shooting from the field (25.0 percent shooting from three) and Osman averaging 7.7 points per game on 40.0 percent shooting from the field (30.0 percent shooting from three).
Sexton, though coming off the bench to anchor the second unit, could emerge as the second option himself.
"Young Bull" averaged 10.3 points per game on 41.7 percent shooting from the field (57.1 percent shooting from three) in the preseason and as a scoring-minded point guard who was selected with the eighth overall pick in the 2018 NBA Draft, he's expected to be the second or third option sooner or later.
Ideally, Sexton would continue to anchor the second unit until he's proven he understands how to control the flow of a game. That would allow Hood or Osman to be the second or third option while Sexton operated more like a Sixth Man. Because of Osman's defensive responsibilities and Hood's track record as a scorer, it wouldn't be surprising for Hood to be given the directive to be their second-leading scorer so that Osman can focus on making an all-around impact.
All in all, the Cavaliers may not accomplish everything they set out to do on Friday but their goals need to be reached sooner rather than later if they want to reach the Eastern Conference Playoffs.
With the regular season right around the corner, the clock is ticking.

NEO Sports Insiders Newsletter
Sign up to receive our NEOSI newsletter, and keep up to date with all the latest Cleveland sports news.