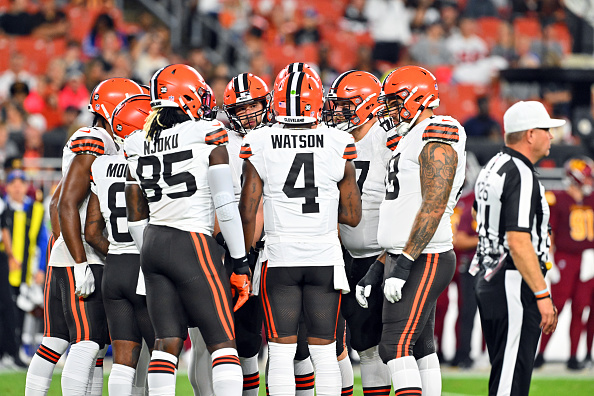 The Cleveland Browns hope to embark on a Super Bowl journey this 2023 season. Can it happen? Why not! It's never happened before, but that won't stop us diehard fans from thinking "This is the year!". We won't know how this journey ends until we have it begin so with that let's take a look at each game this season and make our predictions!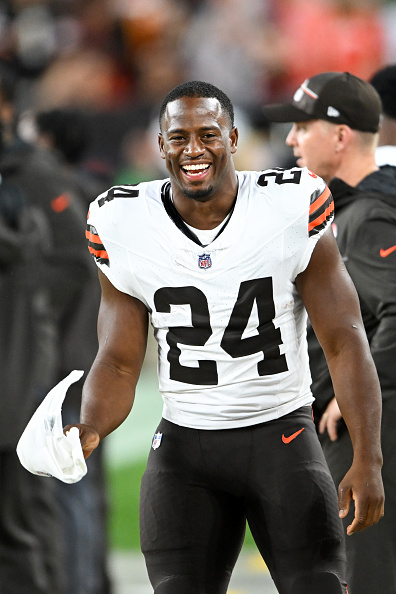 Week 1 Home Cincinnati Bengals 
The Browns hype train this past training camp keeps churning forward as the team rolls by the Bengals as Cleveland gets the win. All engines are operating well, and fans are shouting, "Super Bowl!"
Too early?? Ha!
Week 2 Away at Pittsburgh Steelers
It's Monday Night Football and Cleveland gets a taste of reality as they struggle against a rival under the bright lights and lose.
Week 3 Home Tennessee Titans 
Cleveland is able to reset in this matchup. While the game is a tough one Cleveland's new kicker, Dustin Hopkins hits a game-winner late. The Browns start the season 2-1.
Week 4 Home Baltimore Ravens
Cleveland has had a moderate amount of success against the Ravens in recent years. They picked up a win last year at home against them and I look for them to do that again in this victory. Cleveland climbs to 3-1 as they head into the bye-week break.
Week 6 Home San Francisco 49ers
This will be one of the best games of the season, and while the Browns play well in the first half, they lose their momentum and stall out to a very good San Francisco team and lose.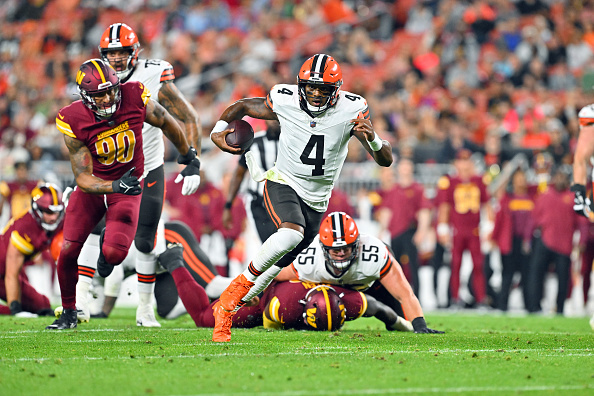 Week 7 Away Indianapolis Colts 
This feels like one of those trap games of the season. While the Browns should win this game against a lesser opponent in the Colts, it may come down to the wire. I expect Cleveland to pull this one out at the end and now have a 4-2 record as they head on a road trip out west to Seattle.
Week 8 Away Seattle Seahawks
Historically Cleveland has only won one game out in Seattle over the last 30+ years which doesn't bode well for this team as they travel to play the Seahawks. They will again struggle and lose this one at a tough place to play where the crowd is a distinct advantage for the home team.
Week 9 Home Arizona Cardinals 
This is again another one of those games that the Browns should win, but as I recall the last time, the Cardinals came to Cleveland two years ago they crushed the Browns. This feels like a loss, and the team is struggling a bit at the midway point of the season.
Week 10 Away at Baltimore Ravens
This will be a huge game of the season for both teams. I think Cleveland will get it back in gear and pull out a late win to keep them above water at a 5-4 record.
Week 11 Home Pittsburgh Steelers
Cleveland gets revenge against the Steelers and claims an important home win to improve to 6-4. Now the team will have to hit the road again for two important games on the West Coast.
Week 12 Away Denver Broncos
When the Browns went out to Denver a few years ago they won. However, I suspect this game will be a lot different as their new head coach. Sean Payton will have his Broncos ready to play the Browns and the team loses this one and are sitting at 6-5.
Week 13 Away Los Angeles Rams
At this point in the season, the Rams are falling apart while the Browns are trying to stay in the playoff race, and the team gets an important victory and comes back to Cleveland with a 7-5 record.
Week 14 Home Jacksonville Jaguars
I've gone back and forth on this game and at this point, I think that the Browns sneak by with a win against a very good Jaguars team and their quarterback Trevor Lawrence.
Week 15 Home Chicago Bears
Myles Garrett feasted on Justin Fields, the Bears quarterback, two years ago when they came to Cleveland, and I suspect Garrett will have a great game again and the Browns will pull away from the Bears in the second half. The team now sits at 9-5 and the top of the AFC North. All signs are pointing to a postseason berth.
Week 16 Away Houston Texans 
Cleveland goes down to Houston for the second season in a row and Deshaun Watson has one of his best games as the team rolls to another victory.
Week 17 Home New York Jets
It's Thursday night football and Cleveland hasn't forgotten about their embarrassing loss a year ago against the Jets. They had a huge lead in that game late and blew it. The Browns roll passed the Jets on national TV and have an 11-5 record. That's a five-game win streak if you were counting!
Week 18 Away Cincinnati Bengals 
This game is for the AFC North and the Browns just don't have enough to get them past a Bengals team led by Joe Burrow. The consolation prize, though, is the return to the playoffs for the Browns as they finish the season with an 11-6 record.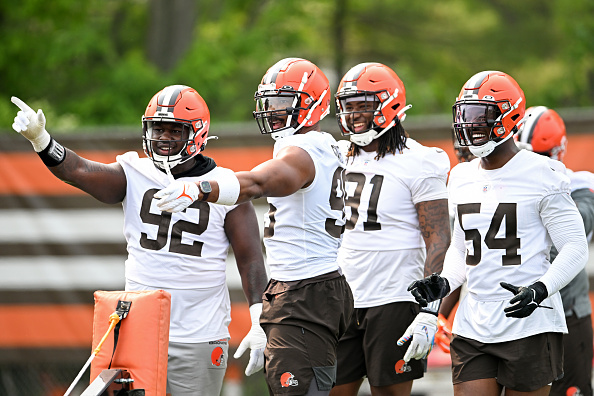 NEO Sports Insiders Newsletter
Sign up to receive our NEOSI newsletter, and keep up to date with all the latest Cleveland sports news.