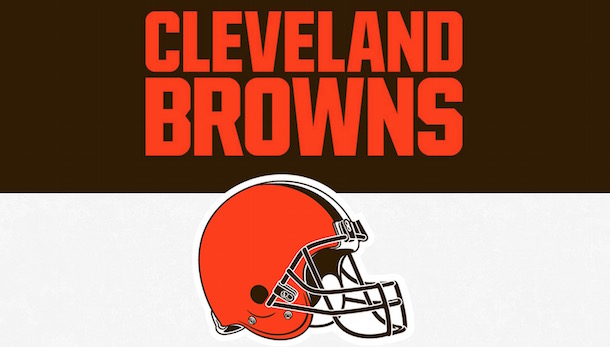 On Friday the Cleveland Browns held their first day of the rookie mini-camp for the 2017 NFL season.
DL Caleb Brantley, DL Myles Garrett, K Zane Gonzalez, RB Matthew Hayes, OL Rod Johnson, QB DeShone Kizer, TE David Njoku, DL Larry Ogunjobi, DB Jabrill Peppers, and DB Howard Wilson were all there. Browns Head Coach Hue Jackson was also there.
Coach Hue Jackson had this to say about the first day of Rookie Mini-Camp:
"To be on the grass, practicing with a lot of talented players and watching guys take a step today, having them in meetings last night and having them come out on the field today, it was fun. It is exciting. It is an exciting time. It is a good class. It is a talented class. We have a lot of work to do, but I thought it was a good first day."
Hue Jackson also commented on Jabrill Peppers not participating in practice:
"There is one of these participation agreements that needs to be signed. We are in the process of getting that done. Those things happen. They happen throughout the league. I think we will get that squared away here soon."
The Browns Head Coach also commented on areas he is working to improve DeShone Kizer:
"Consistency. He is a very talented player. He is a big guy with a big arm and very bright. He has a lot of upside, but he has a lot of work to do and I think he knows that. You said it – it is just one practice. We are not going to get too high or too low. We are going to stay really consistent about what he is doing. He just has to keep working at it."
Hue Jackson commented on Myles Garrett stating that he skipped a Cavaliers game because he needed to have a second workout:
"He is committed. He is committed to being everything that I think we want him to be on and off of the field. It can't just be the button goes on on the field. You have to do it off of the field to be able to do it on the field. I think he gets that. He is as fine of a young man as I have been around. He is as fine a worker. Now, he has to transform into playing and playing at a high level the way we think he can play. I think he will."
Jackson also commented on Garrett's comments on taking down Steelers QB Ben Roethlisberger in the NFL:
"I'm not scared of them. If he is not scared of them, then I'm not scared of them. I support our guys whole-heartedly that way. This is a game of competition. I want us to channel some of those. Let's earn the right to do that and say those things, but he said that at a time when questions were asked. Sometimes the emotional part comes out, and I think that's what you saw. I think he wants to be really good. I think he wants to have that kind of thought process throughout the league, but I think he gets that he has to earn that."
DL Caleb Brantley commented on if the possibility of not being able to be on the Browns this upcoming season due to pending legal matters is 'hanging over him':
"I wouldn't say that it is hanging over me. I am just thankful for the opportunity that the Browns gave me. I am just thankful that I get to be here and try to make the team."
Brantley also was asked if his off-field experience gives him a 'chip on his shoulder' or something to prove to those who said negative things about him:
"Of course. I'm not going to say I didn't hear all of the stuff that they did say about me, but there is definitely a chip on my shoulder. I'm just going to go out and prove everybody wrong who said bad things about me and said I had character issues and all of that. I'm not really worried about it. I'm just ready to move on."
QB DeShone Kizer commented on his decision to wear No. 7 for the Browns:
"Yeah, I have been No. 14 my whole life, but, obviously, the great (Pro Football Hall of Fame and Browns QB) Otto Graham retired that one away. I just thought it as the best option for me."
Kizer also gave his initial reaction to the playbook:
"It is kind of ironic that I chose a quarterback coach who was under (Head) Coach (Hue) Jackson, (former NFL QB) Zac Robinson, who is a guy who was able to kind of grasp some of the main concepts with that. He has actually been teaching me the NFL from that perspective during the last couple months during the pre-draft process. It has actually been kind of been an easy transition."
TE David Njoku commented on Joe Thomas tweeting out that Njoku thought he was a coach when they met yesterday:
"(Laughter) In my defense, his name tag wasn't there yet so I am looking at him. I am like, he looks familiar, but let me just slide in and ask a question. He laughed. He was like, 'Yeah, I'm part-time coach, part-time player.' I know who he is, but yeah, he is a great dude. We are going to have a lot of fun this year."
Lastly, DB Jabrill Peppers gave his response to recent comments by someone questioning his explanation of the dilute sample during the Combine and stating he was using illegal substances:
"People are going to say whatever they want to say. This is my first time in Cleveland since they flew me out here. I do not know what she is talking about. I think people just say what they want to say to make stories. I do not really buy into that. I came here to play football and to get this great organization get back to promise so that is what I am going to do."

NEO Sports Insiders Newsletter
Sign up to receive our NEOSI newsletter, and keep up to date with all the latest Cleveland sports news.