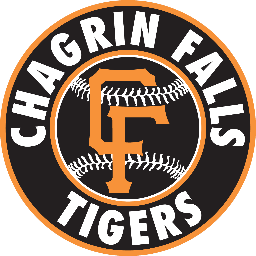 Cleveland, Ohio — Behind the stellar pitching of Andrew Kwasny and Ben Cervelloni, along with some timely hitting, Chagrin Falls, ranked #1 in the Northeast Ohio Division II poll and #7 in the state, defeated University School, 6-3, in the nightcap of the CIC Hardball Classic at Progressive Field.
University School senior pitcher Will Kilroy started the game striking out the side, and the two teams traded zeroes early on until the top of the third, when sophomore third baseman Cole Weiss reached on an throwing error by shortstop Matt Kalady.
Junior Ben Cervelloni laid down a sacrifice bunt, and made it to first base safely. Weiss scored on the errant throw from Kilroy to make the score 1-0.
Sophomore Sam Dolan reached on another error, putting runners at second and third. Weiss later scored on a wild pitch, and Dolan advanced to third, increasing their lead to 2-0.
Sophomore outfielder Jack Amendola made it 3-0 Chagrin Falls on a sacrifice fly to right field.
In the fourth, Chagrin Falls made it 4-0, when junior Colin Kennedy drew a walk. He stole second, advanced to third on a wild pitch, and scored on a fielder's choice.
University School pitcher Will Kilroy threw 3 1/3 innings,  allowing only one hit, walking only one batter, allowing two earned runs, and striking out four.
University School got their offense going in the bottom half of the fourth inning, when junior shortstop and pitcher Matt Kalady led off with a single to left field. Andrew Mayor then drew a walk, advancing Kalady to second. Kalady was 2-3 on the night, with two singles, a stole base, and a run scored.
Will Kilroy hit a triple into the gap in right-center field, plating Kalady and Mayor, cutting the Chagrin Falls lead to 4-2. Freshman outfielder Jordan Stephens made it 4-3 when he hit a double to right center field, scoring Kilroy, but was thrown out trying to stretch his double into a triple.
Chagrin Falls would add to their lead when senior outfielder David Workum drew a walk. He was later sacrificed to second base, and scored on a single by sophomore infielder Max Faulds, making the score 5-3. Faulds would later score on a single by Dylan Scheetz, increasing the lead to 6-3.
"It was cool to get out there for the first time at Progressive Field and swing it. I got out there with a guy in scoring position and got a good pitch to hit." said Faulds.
University School tried to mount a charge in the bottom half of the fifth, getting two on with two out, but Matt Kalady lined out to second baseman Dustin Kushious, ending the threat. They would later get one runner on base in each of the final two innings, but junior Ben Cervelloni shut the door, closing out the victory for the Tigers. He threw 2 1/3 innings, allowing only two hits, no runs, and striking out three, including the final two batters of the game.
"You gotta play well when you're playing at Progressive. It's one of the coolest feelings getting out there, even just warming up, and playing on the same field as players you idolized at a young age. Everyone did great and it was awesome." said Cervelloni.
"Obviously it's fun to play at Progressive Field. We were able to get everybody in the field. Even when we subbed in, those guys really contributed, and we got back two runs, taking away some of their momentum. It was awesome." said Chagrin Falls head coach Michael Sweeney.
Senior Andrew Kwasny earned the victory, going 4 2/3 innings, allowing six hits, three walks, three strikeouts and one earned run. He improves to 3-0 on the year.
"US is a great team and it was an excellent opportunity to play on a field like this. It's really cool to have this experience and make the most of it and we did a good job as a team with the win." said Kwasny.
"This game gives the kids a chance to play at a major league ballpark. I was happy to get all the kids in the game so that they could enjoy this opportunity." said University School head coach Kevin Marlow.
Chagrin Falls improves to 14-2 and hosts Solon tomorrow at 11am, then Twinsburg later that day at 4pm.
University School falls to 7-4 and travels to Aurora on Monday afternoon.

NEO Sports Insiders Newsletter
Sign up to receive our NEOSI newsletter, and keep up to date with all the latest Cleveland sports news.