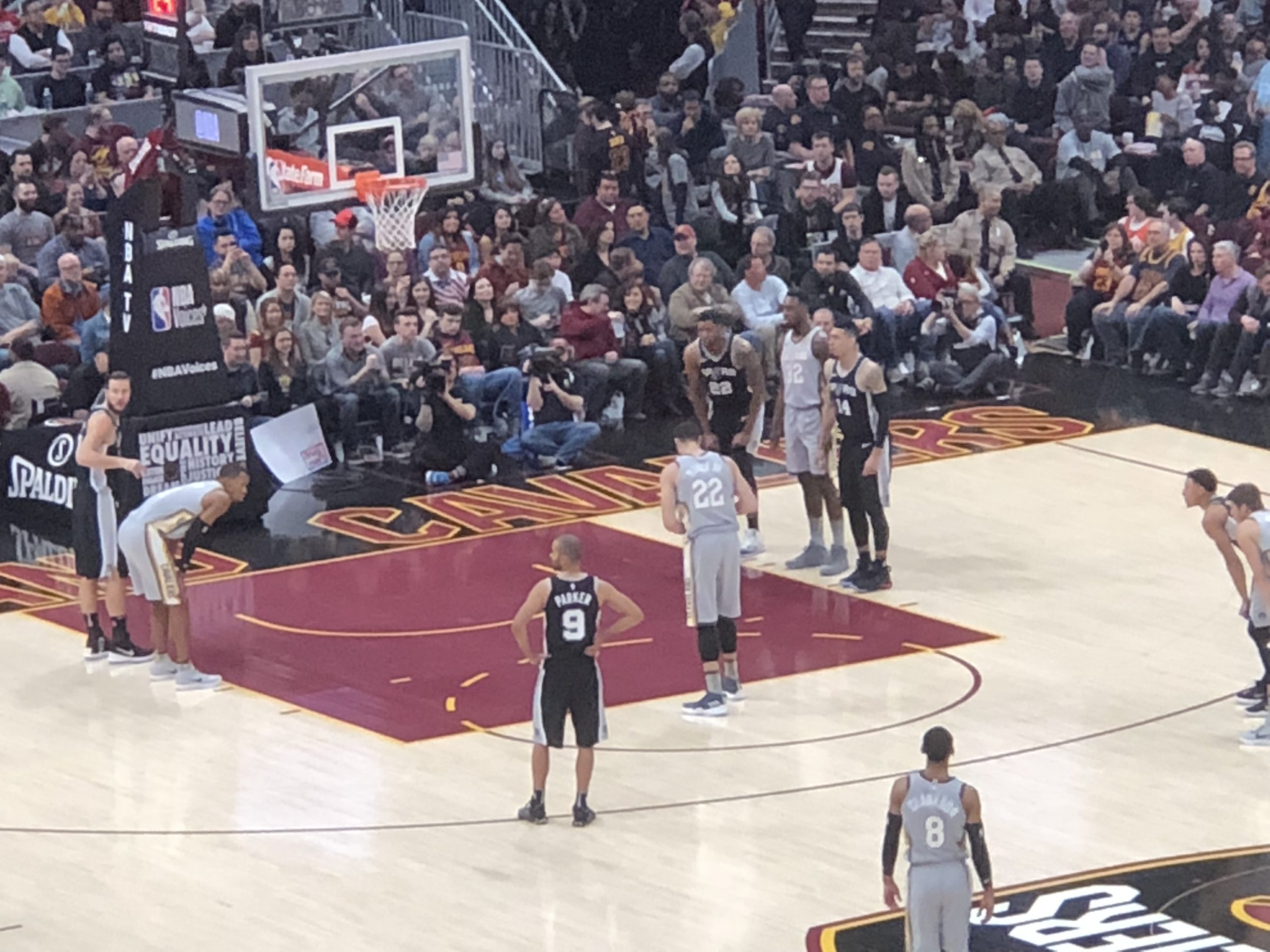 INDEPENDENCE, OHIO– The Cavaliers have had some up-and-down offensive games since the trade deadline, and most people have chalked up their struggles to the team integrating four new players.
Head coach Tyronn Lue has a more in-depth explanation: predictability.
After Monday's practice, Lue said that due to the current limits on their playbook, the Cavs' opponents are able to anticipate their offense, which mainly consists of zeroing in on LeBron James. To try and mitigate some of that, Lue said he added in "six or seven" new sets at practice on Monday.
"I thought today was a good day, a good teaching day," Lue said. "I was able to add some more stuff offensively because right now with only two or three practices, we're predictable offensively and teams are kind of sitting on that and taking advantage of that."
On Sunday, the Cavs fell to the San Antonio Spurs, 110-94, after a lackluster shooting night, going just 8-of-34 from beyond the 3-point arc. They shot just 41.8 percent from the field overall.
The sets Lue added in Monday all consist of getting the ball into the elbow and choosing an option from that point. The focus of that right now will be LeBron James in the first unit, with Kevin Love getting touches once he returns. In the second unit, Larry Nance Jr. or Jeff Green could both see time at that elbow position.
Rodney Hood was also asked about the predictability of the offense, and also said the newcomers– himself, Jordan Clarkson, Larry Nance Jr. and George Hill– need to defer to James less at times in order to create more options.
"It just became a little bit stagnant," he said. "We got to be aggressive. Especially not depending on LeBron to do a lot. We got to be aggressive, especially in transition. We got to be able to make plays. We can, but we just got to be confident to make plays while he's on the court, and I think that's the biggest thing that (Lue) stressed to us today."
Since coming to the Cavs from the Utah Jazz, Hood's production has suffered. In Utah he was averaging 16.8 points on just over 14 shot attempts per game, while in Cleveland he is averaging 10.6 points on nine attempts. According to Lue, getting Hood more opportunities is a priority as more sets get integrated.
"We definitely have to get him more touches," Lue said. "That's what I was saying, but we don't have a lot of stuff in. So we have to make sure we have a balance of getting the ball in his hands and getting the ball in Jordan's hands with that second unit and letting those guys be aggressive. Also at times when he has the ball he has to be aggressive. I think right now he's in between, not sure. But we need him to be aggressive and score the basketball."
As far as the learning process on his new team, Hood said it is comparable to learning a new language.
"It's getting better. It's getting better," he said. "It took me a while to learn Spanish, so I'm getting better at it. All of us are picking it up very quickly. We just got to continue to speed up that learning process so it will be become natural."

NEO Sports Insiders Newsletter
Sign up to receive our NEOSI newsletter, and keep up to date with all the latest Cleveland sports news.