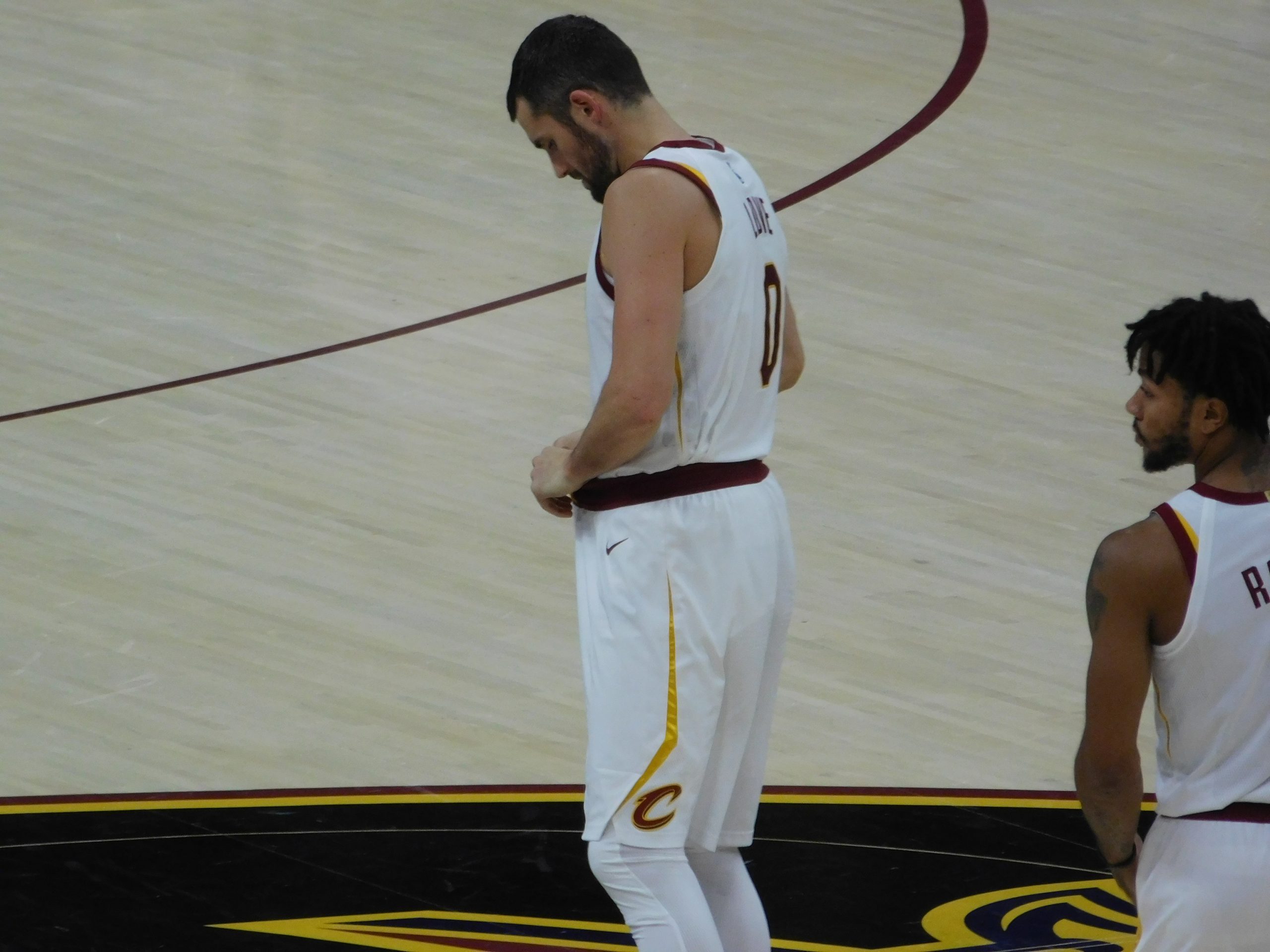 It hasn't been pretty for the Cleveland Cavaliers as of late. To say the Cavaliers haven't been good over the last few weeks would be an understatement, as they've struggled to claim victories in bunches. Tonight in the Lone Star State, they'll look to start a good streak.
That's right, there's a brief road trip on the docket Tuesday and it takes place in San Antonio. The Spurs are in the back half of a two-game home stop that featured Indiana on Sunday night. San Antonio hasn't experienced the best of performances their last two times out on the floor, being held to under 90 points in two-straight losses to the Toronto Raptors and Pacers. Without Kawhi Leonard in the lineup, Gregg Popovich has had to look for other ways to be productive on offense. Add the injuries now holding Pau Gasol, Manu Ginobili, and Rudy Gay out of the lineup and it is certainly an interesting time right now for the Spurs.
With both teams trying to find any source of momentum tonight, here are three keys to a Cavaliers victory.
1. Find The Chemistry- It's been an awkward feeling-out process since Isaiah Thomas has entered the fray in Cleveland and the team looks mighty uncomfortable. From missed assignments on the defensive end to too much iso ball, it's been miserable at points in time for the Cavaliers. That can only get better with time, at least one would hope.
With that being said, tonight's game is another crack at building the chemistry that is non-existent currently.
It will be interesting to see how Kevin Love plays following a report that he was heavily scrutinized for missing most of Saturday's game due to an illness. Will there be an obvious funk between Love and his teammates or will he just continue to consistently produce for the Cavs? On another front, will Isaiah Thomas get it together on defense and start to develop a better flow with his other teammates? Besides a few alley-oops to LeBron, Thomas has not been nearly as active in the passing game. That needs to change.
2. Trust In The Second Unit- One of the only saving graces this season has been the marvelous second unit that Cleveland has pieced together. Led by Dwyane Wade, Jeff Green, and Kyle Korver, the bench unit has been able to not only sustain leads but also take leads. The three veterans know how to do all of the little things correctly and it has guys like Cedi Osman and Derrick Rose finding better looks.
Cleveland clearly has San Antonio beat in terms of depth on Tuesday night, so it could turn the game into their favor when the second unit charges in.
Tonight, the Cavs should look to those three for an uplifting performance in a time where tensions in the locker room are at an all-time high. Otherwise, another deflating loss could be in store.
3. Build Better Defensive Tendencies- Obviously giving up 148 points in the middle of January is super concerning. But it isn't the end of the world.
In their first action since getting throttled by the Oklahoma City Thunder, it is super important that the Cavs put Saturday behind them. They need to ignore the past results and bad habits and focus on building good habits while breaking the old ones. That starts with simple fundamentals.
LeBron James talked at length about how focusing on one particular defensive strategy or method will not solve Cleveland's problems. He also mentioned that they need to just get better on that end. The King is one-hundred percent right. They do need to get better on that end and it can't be by zeroing in on one certain thing.
Improving their defensive ways will also come by way of playing forty-eight minutes. Too many times we have seen the Cavs play a tough quarter or two of defense before ignoring that side of the ball in the latter stages of the game. Remaining focused and locked into the task at hand can help create better tendencies.

NEO Sports Insiders Newsletter
Sign up to receive our NEOSI newsletter, and keep up to date with all the latest Cleveland sports news.