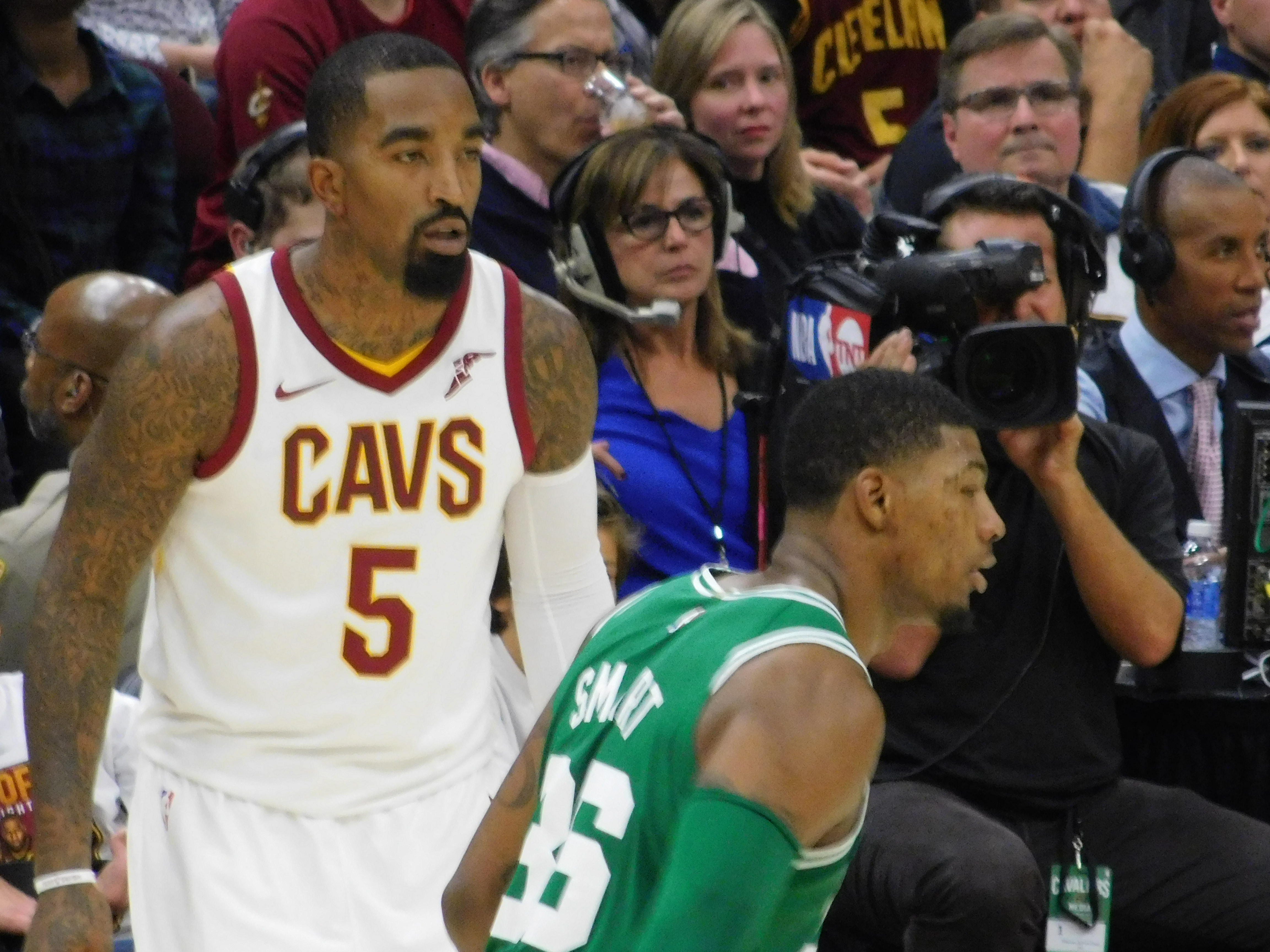 by Mike Holzheimer
Home court advantage has proven to be just that regarding the Eastern Conference Finals between the Boston Celtics and the Cleveland Cavaliers.
The Celtics defended their home turf with victories in Games 1 and 2, while the Cavs took care of business at Quicken Loans Arena with impressive wins in Games 3 and 4. It now comes down to a best-of-three series with a crucial Game 5 tonight at Boston's TD Garden.
Head coach Brad Stevens' team is a perfect 9-0 on its home floor during the postseason. Obviously, Cleveland will need to win at least one road contest to keep its Eastern Conference crown.
Those numbers might suggest the Celtics have an advantage but the Cavs may have the upperhand on the opposition heading into tonight's contest after quickly and decisively dousing Boston's momentous flames during the previous two encounters. The Celtics had their foot on the gas pedal looking to speed off into the distance with a 2-0 series lead. But Cleveland hit the brakes, stopped Stevens' squad in its tracks, and evened the series.
LeBron James continues to mesmerize any and all defenses placed before him. James' playoff numbers may go down as "one for the books" with an overall demonstration of dominance the likes NBA historians have never seen before, and may not see again.
Boston, it would appear, is content to let James register his triple-double numbers with 40-point efforts, so long as his teammates, from an offensive point of view, remain "missing in action." But as of late, those teammates in the persons of Kevin Love, J.R. Smith, Kyle Korver, George Hill and Tristan Thompson have been found coming to the King's rescue with cavalry-like support.
In Game 4, Korver had his second straight 14-point effort off the bench, a role he seems to be comfortable with, and certainly one where he is most productive. The Cavs would be wise to continue such a strategy with Korver where he is coming into the game as opposed to starting it. His offensive outbursts may prove to be an extra burden for the Boston defense.
Smith and Hill combined for 22 points Monday night, which doesn't seem like much, but should be more than enough provided Love puts up respectable numbers, and James continues to post the stats he's been giving throughout this postseason.
Thompson will be another key tonight for the Cavs. His constant movement near the rim and activity is a definite bother for Boston center Al Horford. Thompson's length and ability to hit the offensive glass makes Horford a busy player defensively.
Thompson's numbers could prove to be the difference when all is said and done. But in reality, the equation sounds simple. James doing his thing added to the remaining starters and Korver achieving double-digits in points scored will equal success. But don't leave out defensive intensity and an up-tempo style of play as significant elements leading to a Cavalier win.
In Game 4, Cleveland's defense held Boston to a 41 percent showing from the floor en route to forcing 10 turnovers while Tyronn Lue's squad out-rebounded the Celtics, 47-37. The wine and gold shot 51 percent from the field that included eight shots made (out of 23 attempts) from three-point land. That stat will have to better tonight from the TD Garden.
Thompson made reference to the accepted belief by many that "it's not a series until you win a game on the road." If such is true, the Cavs can take a definitive hold on this series with a big win tonight inside a place where the home team doesn't lose.
A victory tonight sets things up very nicely for Game 6 Friday in Cleveland. It sets the table for the Cavs to hoist another Eastern Conference trophy in front of their fans.
And despite what personal thoughts the Cleveland organization may have pertaining to the home city of the Celtics, one can understand that Cleveland would prefer to wait until next season before traveling again to Boston.